Shanghai-May 2010
The 2nd 21Food Buyers Sourcing Meeting & SIAL China 2010 both came to a successful close on May 21 at Shanghai New International Expo Center.
Started in 1964, with more than 40 years history, the professional food exhibition SIAL France has become one of the very few best trade show brands in food industry. To help more food professionals, in 2000, it was introduced to China, and thus we have SIAL China . So far, SIAL China has become the biggest food, beverage & hospitality trade show in China.
In 2009, in order to provide buyers and suppliers with a more direct portal to have deeper communications with their potential business matches, SIAL China for the first time trailed for power-power association with 21Food. Then 21Food successfully held t he 1st 21Food Buyers Sourcing Meeting .
21Food Buyers Sourcing Meeting is an exclusive business matchmaking event, offering the unique platform for global food importers, retailers and wholesalers to face-to-face talk with Chinese exporters in food industry.
The 2nd 21Food Buyers Sourcing Meeting in 2010
This year, the 2nd 21Food Buyers Sourcing Meeting is in the most eye-catching area of SIAL China (The Retail & Distribution Area), located at the entrance of SIAL China 2010 (Hall E2).
Over 60 global buyers coming from worldwide 25 countries and regions, and 400 Chinese suppliers attended this event. According to global buyers registration info and purchasing requirements, we found them matched Chinese suppliers before the meeting. So in this event, we arranged global buyers to have face to face negotiation with Chinese suppliers for more details. Besides, there were about one thousand on-site registrants and consulting buyers both from China and worldwide. 21Food Buyers Sourcing Meeting is thought highly by both professional global buyers and Chinese suppliers in food industry.
21Food.com (Hangzhou Tophere Sci. & Tec. Co., LTD) is a leading food industry vertical website portal that specializes in Internet Information Service (IIS), E-Commerce (EC), and Enterprise Application Software development. It is devoted to providing enterprises in food industry with an exclusive innovative service with characteristics of multi-platform, compound and tridimensional promotion, combined with both online website platforms (industry website group) and offline promotional channels (paper-based media, trade promoting activities and tradeshows). 21Food Buyers Sourcing Meeting is just a great offline promotional channel for worldwide food companies!
Buyer Mohamed Naushad from Royal Gulf Food Trading Est.(Saudi Arab) with His Supplier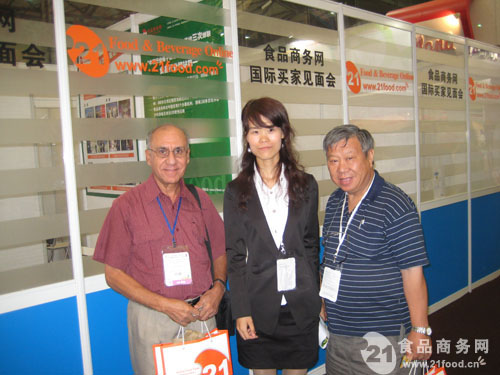 Buyer Abul Hasnat(GM) from Ostindo International Pty Ltd (Australia) with 21Food Staff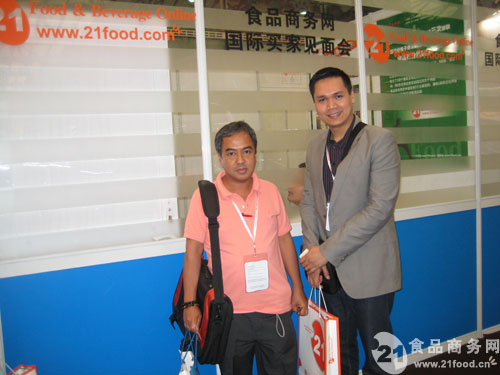 Buyer Wilbert Valentino & Julito Santos from Concord Fishing Corporation Philippines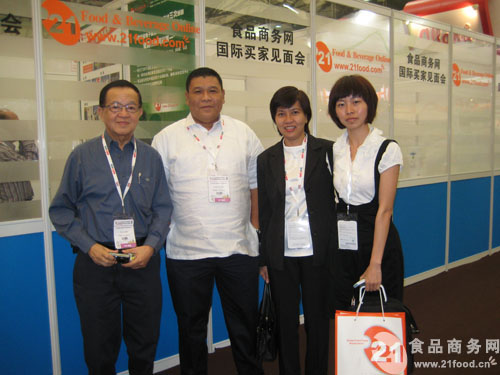 Buyer Antonio, Roseller, Cecille from Frabelle Market Corporation(Philippines) with Their supplier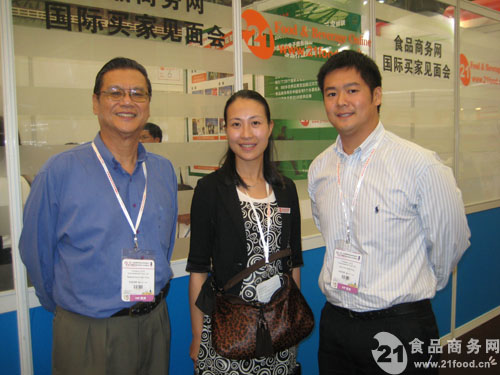 Buyer Gary & Maxime from Floresco Ltd & Convenience Food Ltd. (Mauritius)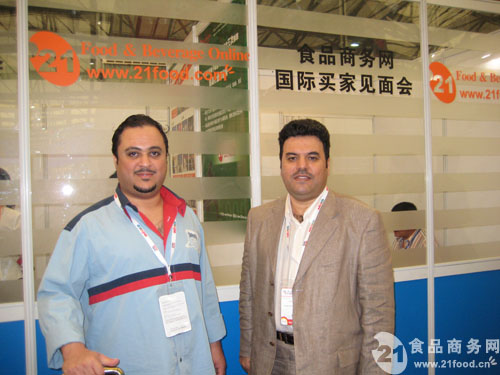 Buyer Faisal Alquait & Sakhar Almulheim from Food Products Company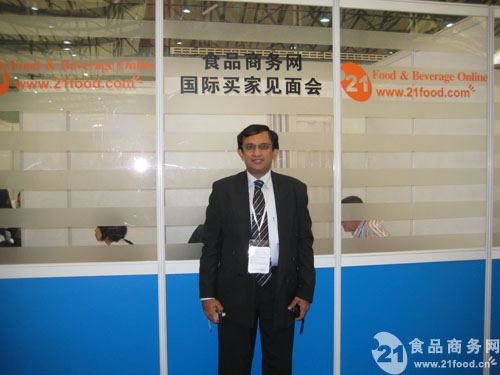 Buyer S R PARIKH from JYOTI COMPANY (Singapore)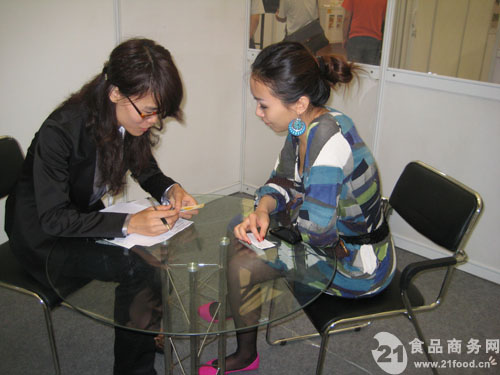 Buyer Gigi Wang from SinoUS Holdings (USA)
)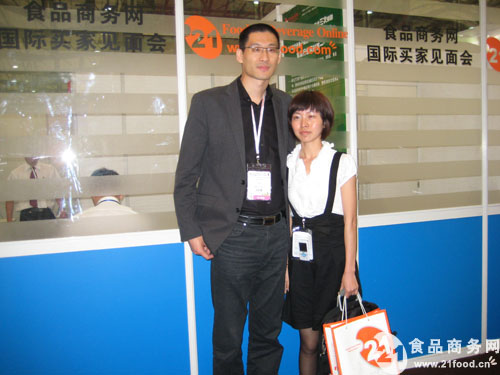 Buyer Zhiguo Fan from Otto Franck (Germany) with His Supplier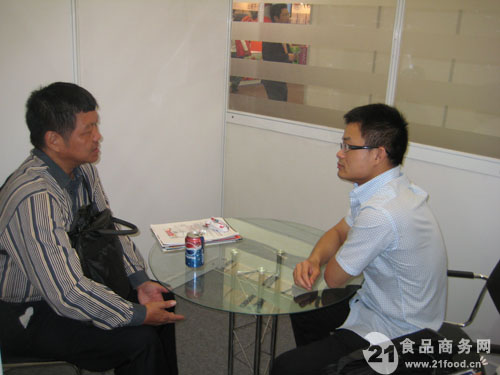 Buyer QIAN DA WEI from ETS.DAMEX(TOGO) TRADING COMPANY