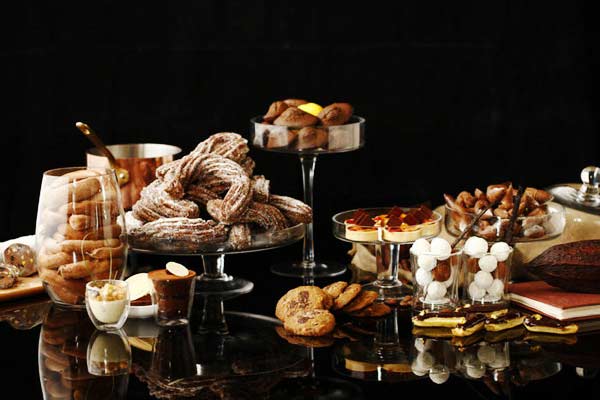 [Photo provided to China Daily]
First the good news: The Peninsula Hotel has extended its seasonal chocolate tea promotionthrough March, so there are plenty of weekends left to indulge your sweet tooth in the lobby with aselection of cakes, mousses, bonbons, eclairs, cookies and other delectable desserts from 2 to8 pm.
It's just 158 yuan per person, including tea, coffee and an exquisite hot chocolate. The bad news:The godfather of this repast, uber pastry chef Yannick Oppermann, is leaving Beijing in mid-February for a new gig in Shanghai.
2 to 8 pm, Saturdays and Sundays at the Peninsula Beijing, 8 Goldfish Lane in Wangfujing,Dongcheng district, Beijing. 010-8516-2888.