On June 26 - 27, 2014, FIAC-21FOOD Global Buyers Sourcing Meeting for Food Ingredients, was held at Shanghai New International Expo Centre. The global buyer sourcing meeting was jointly organized by the 21Food and the committee of FIAC, is a specific trade event for additives & food ingredients industry.
FIAC-21FOOD Global Buyers Sourcing Meeting for Food Ingredients is a business matching service based on the large database of 21food and FIAC, aiming to dealing with the urgent buying needs of international buyers. We recommend quality Chinese suppliers to buyers according to the specific needs of the buyers. Under the professional organizations of 21Food and FIAC, buyers and suppliers get concrete deal at buyers sourcing meeting. The person who attend our buyers sourcing meeting are all expert in food ingredients and additives provide a guarantee for our buyers sourcing meeting.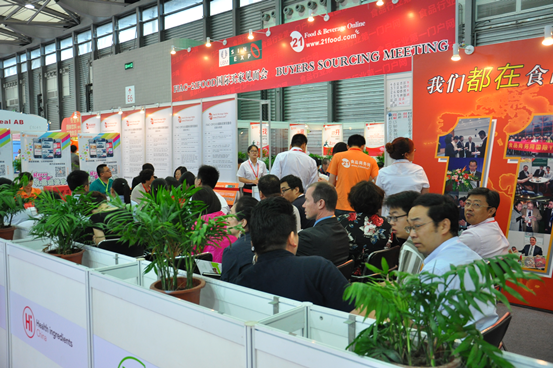 Suppliers waiting for buyers at the Buyers sourcing meeting.
The 27 buyers who attend the buyers sourcing meeting are from American,Russia,Brazil,Malaysia,Poland,Pakistan and so on. Therefore, the organizer have pre-matched more than 100 Chinese suppliers for these 27 global buyers before the negotiation. The global buyers who came to China to participate in our global sourcing are mainly to buy coating agent, food coloring, Food Additive compound, edible flavor and fragrance, modified starch, candy, biscuit, bean products, cocoa products, plant extracts, plant protein, honey and honey extract and other food ingredients and food additives. More than 100 suppliers we have pre-matched arriving Shanghai International Expo Center, the place of the global buyer sourcing meeting to have a face-to-face meeting with buyers. The amount of discussing meetings are around 800 per day.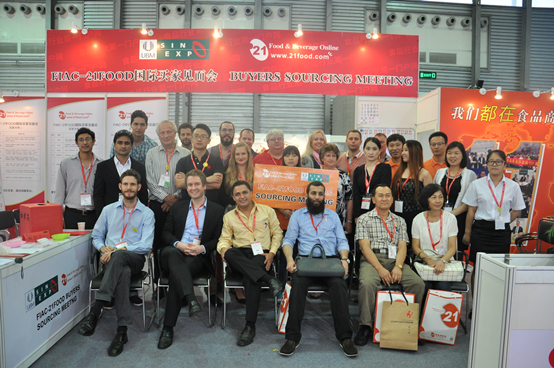 Global Buyers Sourcing Meeting buyers' group photo.
This year's global buyer sourcing meeting built a bridge between domestic and foreign trade, with developing the strategic of "on line" to "off line" and sticking "going out" to "walking in", create the internationalization development platform for the suppliers. By then, the host would organize variety of activities and offer enough time for global buyers to discuss with suppliers. This new B2B service model will effectively narrow the distance between buyers and sellers, suppliers will have direct access to foreign buyers purchasing needs, establish long-term relationships and lay a solid foundation.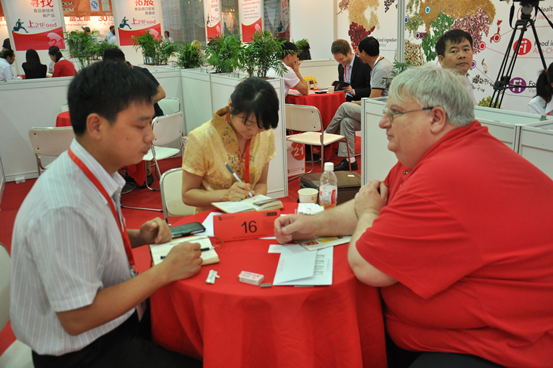 Buyer and supplier face-to-face negotiation.


(Reporting by 21food Service)