Global Buyers Souring Meeting for Food Ingredients and Food Additives was held successfully on 26--27 June by 21Food and FIAC 2014.More than 27 buyers attended our buyers sourcing meeting this time. Also, 21Food and FIAC 2014 organized more than 100 suppliers to have a face-to-face meeting with buyers. After the meeting, the journalist from 21food interviewed Mr. Fabiano Escher from Sadia Int.
Company Name: Sadia Int.
Country: Brasil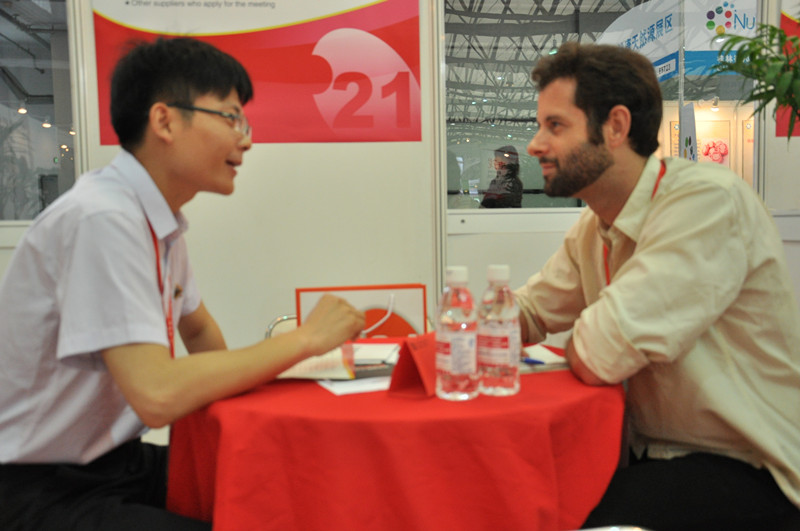 Company Introduction:
We are focusing on international brands in food and beverages. This company is leading producers of frozen foods, and is Brazil's main exporter of meat-based products. We are interested oil free, baked food and frozen food. We are importing from 5 countries including China. We are fulfilling the demand of Brazilian local people according to their need and choices. As well as we have a relation with beverage and food related research institute to check the quality of imported products.
Want to import from China:
Coating agents, Colors, Compound food additives, Color fixatives, Flour treatment agents, Nutrition enhancers, Stabilizer and coagulators, Starch, Modified starch, Baking essence, Soya products, Nuts, Plant material, Vegetable protein, Edible fiber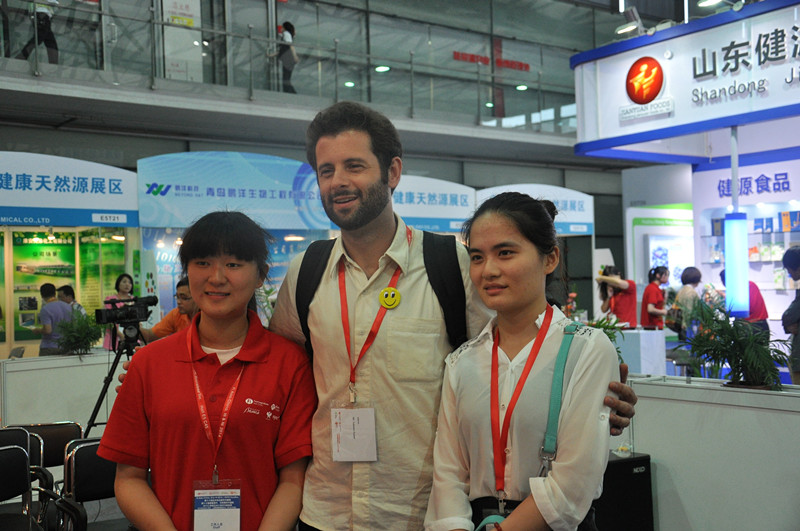 Fabiano and service team service person.


(Reporting by 21Food Service Team)