Global Buyers Souring Meeting for Food Ingredients and Food Additives was held successfully on 26--27 June by 21Food and FIAC 2014.More than 27 buyers attended our buyers sourcing meeting this time. Also, 21Food and FIAC 2014 organized more than 100 suppliers to have a face-to-face meeting with buyers. After the meeting, the journalist from 21food interviewed Mr. Stephane Camguilhem from DIMA TRADING.
Company Name: DIMA TRADING

Country: U.S.A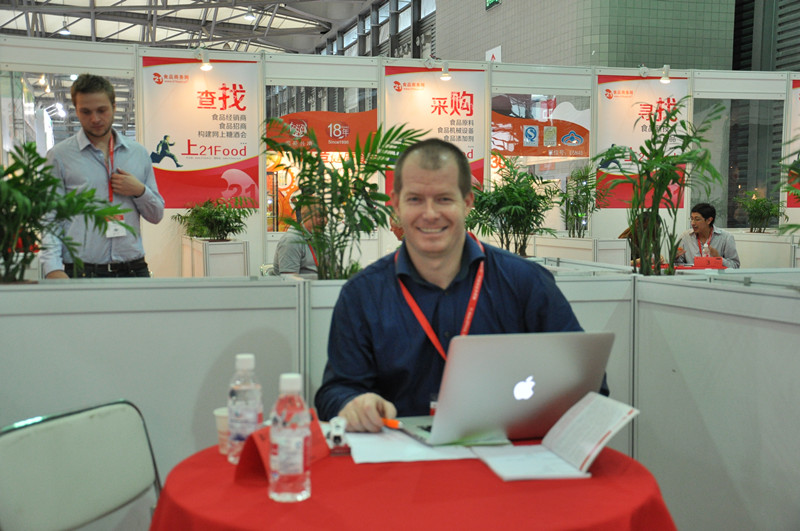 Company Introduction:

Dima Trading, established in 1997, located in Miami Florida (USA), is one of the biggest sourcing companies in the Food processing & machinery industry, selling in all 5 continentsThroughout the years, we have developed a strong clientele in different part of the world and this year will be a curve for us and our clients as we will focus even more on offering our "savoir-faire" in cost saving solution. Part of our 5 years plan (2014-2018), Dima Trading President Andres Diu joined forces with SA Trading Group and his CEO Stephane Camguilhem in January 2014 to increase their footprints around the world and will start their products diversification according to their clients and markets needs.Our main goal is to seek any type of products that can facilitate our client's day-to-day operation.
Dima Trading is at your service 7 days a week, 365 days a year.
Want to import from China:
Vegetal protein, pork skin protein ( Pellets / CC400 or CCI200), pork trimming , products (PG 80 / LC300 LC180), beef collagen fiber, beef , all the protein ,that people use to make ham / sausage trimming powder, injectable beef collagen, vegetal protein, soya protein, isolate soy protein 90% protein, concentrated ,isolated soy 70%, pork natural casing, collagen casing, 1-19 mm??§o?21 mm??§o?flat and rounded sausage, potato starch to make sausage, corn starch to make sausage, sodium phosphates, sodium L-ascorbate, sodium nitrite, mono-sodium glutamate, red wheat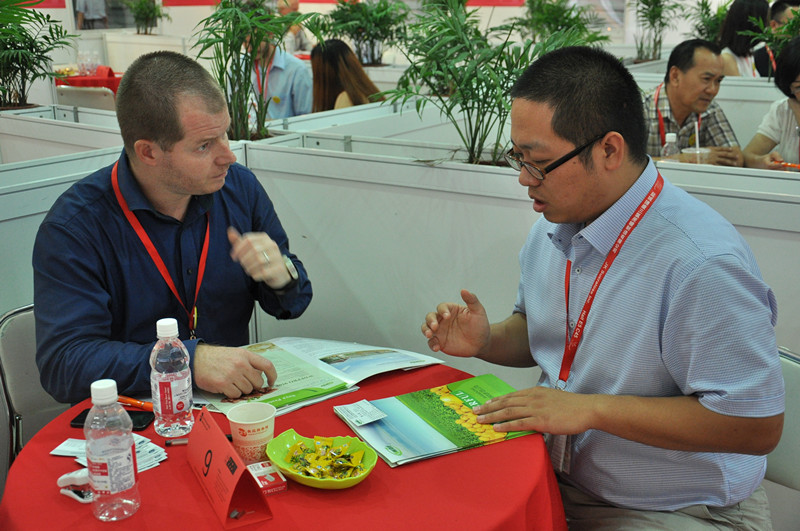 Mr. Stephane Camguilhem and Chinese supplier.


(Reporting by 21Food Service Team)