DJAZAGRO is the first food exhibition in northern Africa that was introduced by Hangzhou topservice in 2009.At that time, the whole museum exhibitors were so few.And from the survey data of the organizers, there were only 2 food machinery enterprises from China to attend the exhibition.Topservice insist the original intention since its establishment,and help Chinese enterprises to develop emerging overseas markets as the first goal, we decided to choose North Africa, the flight time of 17 hours, and there is no direct flight of distant foreign countries.For Djazagro, we gave her a outstanding Chinese Name: North Africa (Algeria) International Food Exhibition,and customized a Chinese official website for her: www.djazagro.cn. So,DJAZAGRO was growing on the ground of Chinese food with Topservice.It is become the first exclusive agent project for Topservice.This is the story between Topservice and DJAZAGRO!
In April 2017, it is the ninth years Topservice and Chinese food, machinery, ingredients export enterprises appeared in North Africa, Algeria.DJAZAGRO also has become ripe and generous from the original tender like baby, after nearly 10 years of transformation.The number of booths, the exhibition area, slowly developed into the two floor from a small museum,and then, opened a new pavilion around it , linked to the upper and lower two layers, while receiving warm global exhibitors.Due to DJAZAGRO,the North African market has also completely entered the Chinese food, food ingredients, food machinery industry customers line of sight. Topservice,also from a small team of only 3 people,a small exhibition department with only a few items in one year has developed into a well known medium sized exhibition team providing professional, stable, reliable and high quality services to customers in Chinese food industry.Topservice always remember the first appearance for the North Africa, we are jump for joy for her success; and more grateful her,to give our topservice initial growth power!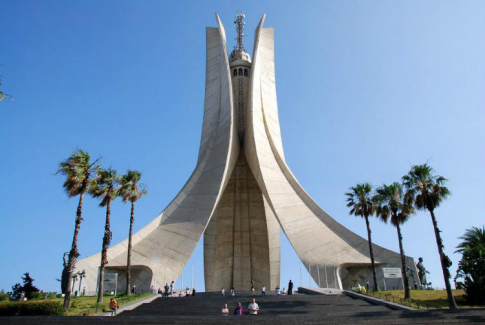 The fifteenth North Africa (Algeria) International Food Exhibition (Djazagro2017, 4.10 - 13) opened at the SAFEX Museum in Algiers.Pavilion is divided into: Food and food processing Museum, food ingredients, museum, baking food and equipment, hotel catering equipment, beverage processing museum.The exhibitors from Germany, France, Italy, Spain, Turkey, America, Brazil, Australia, Chinese, Poland, Switzerland, Thailand, Jordan, Tunisia, the number of exhibitors has increased significantly than in previous years.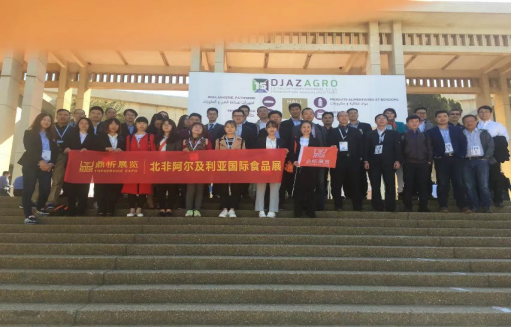 The following topservice exhibition exhibitors,Many of them have been our old exhibitors since 2009.The products on display are as varied and varied as ever:Tea, fruits and vegetables, canned mushroom, canned tomato sauce, canned food, leisure food, food ingredients, food additives, baking ingredients, packaging machinery, beverage machinery, have everything that one expects to find.DJAZAGRO has developed quite mature,and the scale is remarkable.
At the scene, the huge scale China Pavilion, attracted to Algeria TV reporters.They do the on-site interview for topservice exhibitors.Such an interview was broadcast on radio in Algeria on that day,let Chinese exhibitors be known by more people in Algeria.And let Chinese food be accepted by more Algeria people. Although the process will be long, but in the right direction, there is always a day to arrive.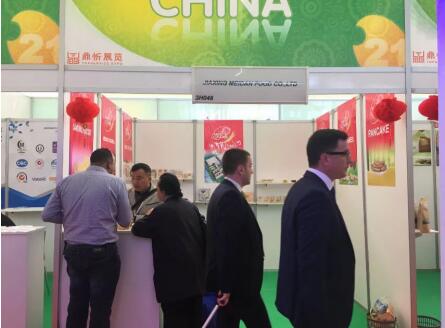 Chinese exhibitors - leisure food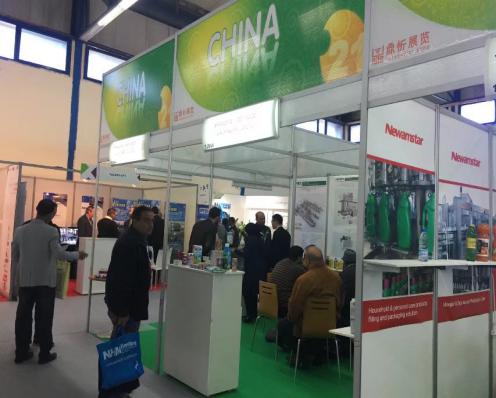 Chinese exhibitors - tea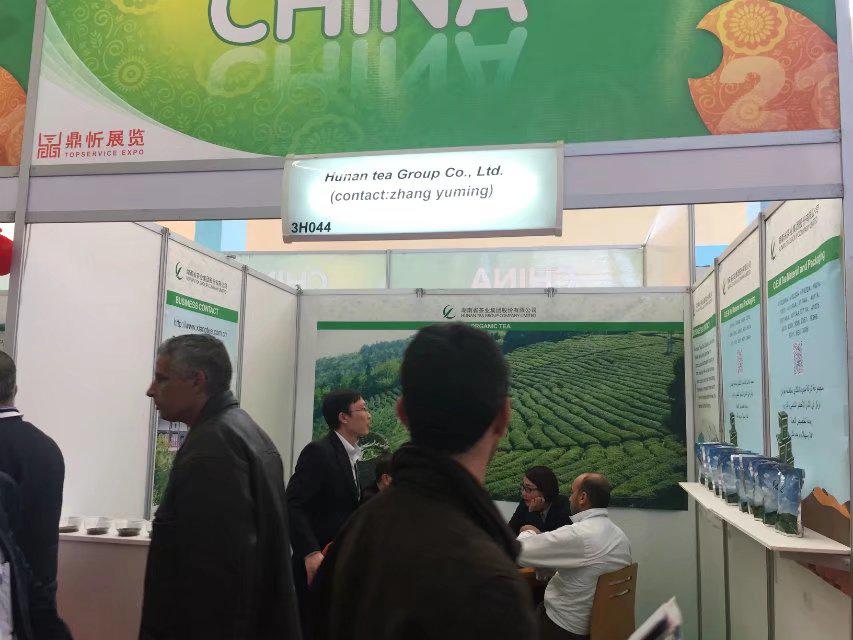 More internationally renowned exhibitors - Germany filling equipment
The development of Algeria's agricultural products processing industry requires great investment from foreign countries and has great potential.Agriculture absorbed nearly 1/4 of Algeria's employed population. Despite the introduction of a number of reform measures by the government, agricultural production has developed, but the downstream industries, such as processing and packaging, are still lacking vigor.Therefore,the increasingly active domestic market,the development of agriculture, fishery and the weak link of food processing industry have provided better investment opportunities for foreign investors.Especially in food processing, packaging, warehousing, distribution and other industries have greater potential.The long existence of this opportunity has given us a huge market opportunity for Chinese food industry export enterprises.It is also because of the fresh market, attracting China the old and new customers, across the seas, rushed to the main battlefield of the north Africa, hoping to join the development process in North Africa accumulate steadily.
After the full exhibition is over,in order to relax the tension and heavy mood ,and to feel a different kind of Algiers, a tour guide in the lead,topservice and his entourage visited the representative landmarks of Algiers three tower, Tipasa, Gongzhufen and other famous scenic spots.And in order to let everyone feel the genuineness of Mediterranean style, we carefully arrange the super Roasted Whole Lamb feast! For the customer's trip to North Africa, leaving enough beautiful memories.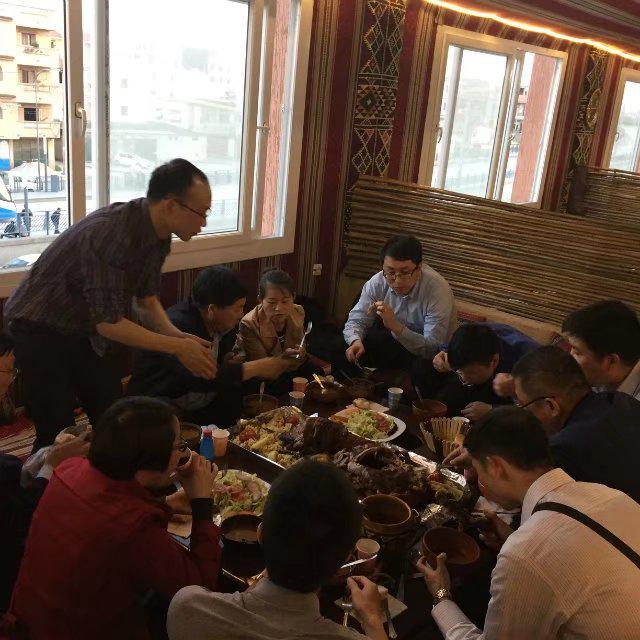 Topservice exhibition ninth tours to DJAZAGRO successfully draw a perfect ending.In the nine years,Topservice exhibition led Chinese food export enterprises visited North Africa, including topservice old customers, also have fresh blood constantly.We set an example by personally taking part to telling entrepreneurs who are questioning the political situation and environment in Algeria.This is a very beautiful country, blue sky, blue sea, enthusiastic people, the key is that the Algeria have a huge potential market. I believe that with the wisdom of our Chinese people and the persistence of the Chinese people, we can move the desert! In April 2018, Djazagro is waiting for you!