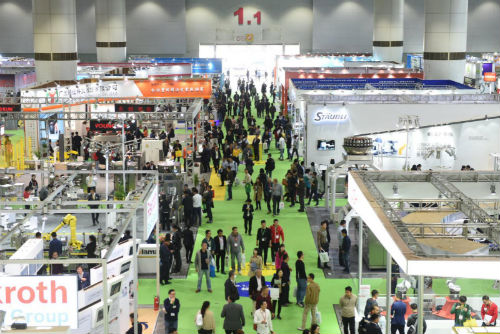 Due to urbanization and rising per capita income, packaging is playing an indispensable role in our daily lives. According to the survey of Smithers Pira, the total value of global packaging market amounted to USD851 billion in 2017. The value is anticipated to reach USD980 billion in 2022. In particular, food packaging industry is growing rapidly. A decent packaging not only can enhance the cleanliness and freshness of food, but also help establish a good brand reputation and image for food manufacturers.
In recent years, people??s awareness over food safety and environment protection has increased a lot. Consumers are paying more attention to both food quality and product packaging. According to the survey conducted by Hong Kong Trade Development Council on China packaged food market, attractive, diversified, small and individual packaging is getting increasingly popular among consumers. In order to meet the requirements on packaging design and production in the market, manufacturers are striving to improve green materials, sterilization processes, barrier properties and packaging methods, etc. for a higher food safety and more appealing packaging with a lower cost.
Ideal Solutions to Enhance Food Packaging Quality
The 26th China International Exhibition on Packaging Machinery and Materials (Sino-Pack 2019) and the China (Guangzhou) International Exhibition on Packaging Products (PACKINNO 2019) will be held on 4-6 March 2019 in Area A, China Import and Export Fair Complex, Guangzhou, China. Under the theme of ??Innovative??Green??Package in Future??, a variety of innovative and advanced packaging intelligent machinery and solutions will be showcased, for the food manufacturers to optimize their production lines and packaging materials. In order to help buyers and decision makers from different fields identify premium food processing and packaging services for meeting the market needs as well as seizing business opportunities, the fairs will gather leading enterprises and potential start-ups to set up the ??Food Processing and Packaging Zone??. Machinery to be exhibited includes sealing machines, wrapping machines, vacuum packaging machines, aseptic packaging machines, filling machines as well as metering cum filling machines, etc. Products to be exhibited cover end product manufacturing solutions spanning from innovative soft packaging, paper packaging to cans. Keeping up with the latest trends in the industry and explore new areas, brands should take actions of adopting suitable machines and implementing flexible automated production lines to provide efficient and safe products to the world.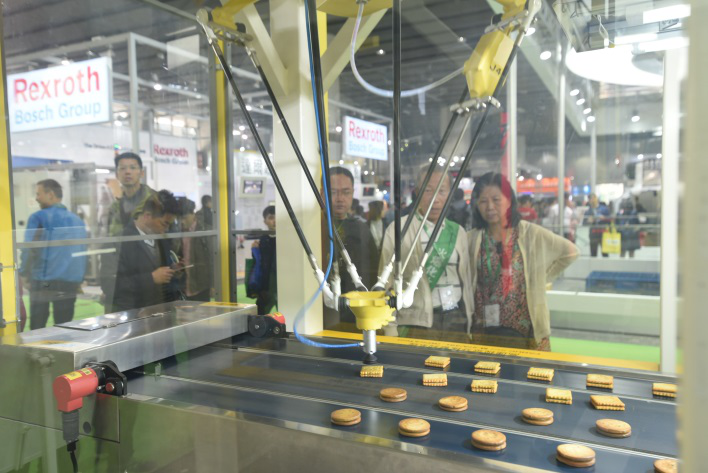 Thematic Zones & Informative Conferences in Sino-Pack 2019 Enrich Visit Experience
Apart from ??Food Packaging??, Sino-Pack and PACKINNO will showcase a variety of advanced equipment and technologies in different thematic zones, includi ng ??eDelivery & Smart Logistics??, ??General Packaging??, ??Smart Packaging??, ??Liquid & Plastic Packaging??, ??Packaging Products & Materials?? and ??Innovative Packaging Materials??, etc, in order to fulfill the production requirements in different industries. In addition, there will be a series of conferences, including ??New Trend of Food & Pharmaceutical Packaging under Consumption Upgrade??, ??CMF and Supply Chain??, ????German Day-Technology Sharing I: Intelligent Pallet of Future??, ????German Day-Technology Sharing II: Better Packaging, Better Processing??. Views on multiple industry hot topics and market trends in packaging industry will be shared on the spot.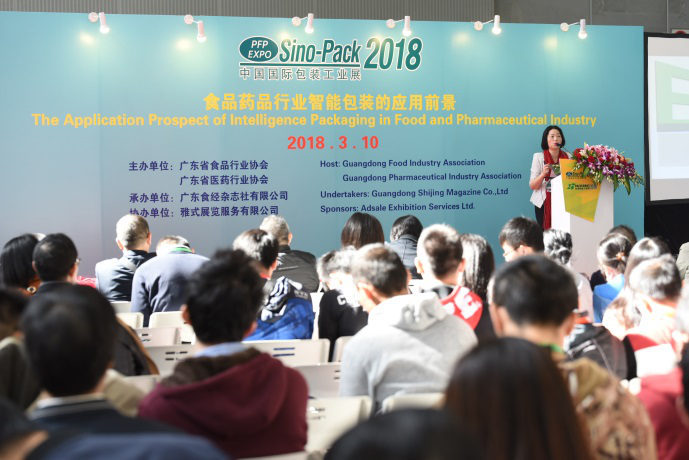 Sino-Pack and PACKINNO are well developed for many years. The fairs are committed to facilitating the betterment of food packaging design and development of latest food processing technologies, in order to fulfill the needs of food end-product market. The two fairs are being concurrently organized with Printing South China and Sino-Label 2019, to build a one-stop trade and information platform for printing and packaging, covering the entire supply chain of printing, labeling, packaging, packaging products and materials. The 4-in-1 expo is a not-to?Cbe-missed event in the year which covers ten halls with 100,000 sq.m. in total.