Category:
Meat Processing Equipment
Category Search
Coating Machine(488)
Cutter(2,796)
Dryer(1,260)
Evaporator(148)
Feeding Machine(845)
Heater(1,121)
Kitchenware(1,940)
Meat Processing Equipment (597)
Mixer(1,501)
Others(9,431)
Packaging Machine(6,066)
Production Line(7,093)
Refrigeration(1,366)
Separator(1,564)
Shaper(560)
Sterilization(388)
Tank(699)
Tenderizer(57)
Washer(670)
Water Treatment(686)
Results for
Meat Processing Equipment Products
: 535 Products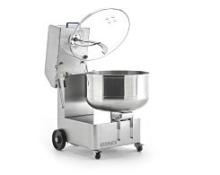 The universal mixer designed for minced meat and many other food applications. Its a steel structure. dual arm paddle system for better mixing and reduces mixing time. One paddle stirs it from up t...
Aromach Gida Makine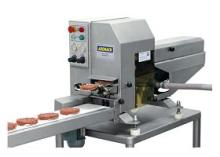 Inox body with compatible structure and size for commercial purpose. Can be connected to any filler. workable with or without paper. It can produces about 3500 pcs pieces of burger per hour. dif...
Aromach Gida Makine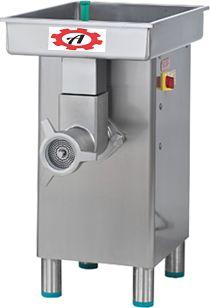 Meat mincer of commercial version with strong motors and structure of stainless steel. removable throat, lubricated, metallic gearbox, seales base and thermally protected motor. It has safety s...
Aromach Gida Makine
This is new designed specially for busy kebab houses . Operated on gas ( lpg , natural gas ) It has capacity of 30 skewers grill capacity. Made with stainless steel as per EU standards. Automati...
Ramilfoods Pfe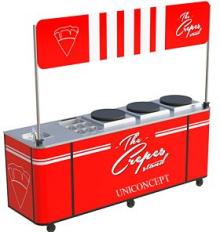 This Crepes Stand: •is made entirely out of steel; •has a 5 mm (0.2 inch) powder coated steel frame; •is fitted with a food grade stainless steel countertop; •has...
Uniconcept Mutfak Ekipmanlari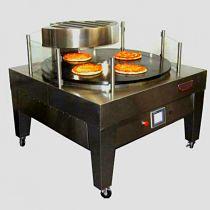 The unique pizza oven operated with gas and is complete transparent. Cooking and view timely. Stainless steel base with 130 cm of diameter. Variable speed. 60 large pizza could be prepared in a c...
Food Technotic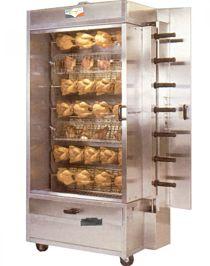 This is Gas Rotisserie Oven for cooking of chickens, turkey, ducks and much more. This is heavy gauge oven that has 7 spits and keeps capacity to cook 35 chicken per cycle. Featuring high BTU burners...
Food Technotic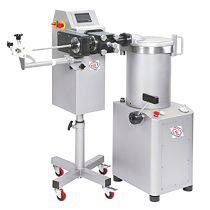 The UASM-250 is an excellent machine, which will undoubtedly mean a change for small and medium sausage producers. Make the most of your sausage filler with the help of this equipment. E...
Uniconcept Mutfak Ekipmanlari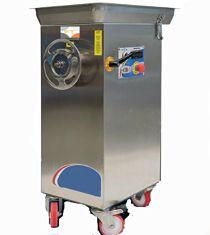 Floor refrigerated meat mincer with removable tray with sensor. Stainless steel built. Ventilating motor for quick cooling. This machine is best reason to use for butchers, supermarkets o...
Food Technotic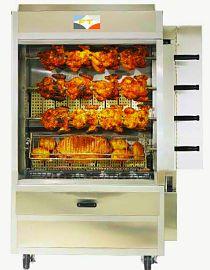 Heavy duty chicken gas rotisserie machine that keeps 4 spits and can cook 20 chickens. Along with chicken, turkey, ducks , swans and ribs could be roasted. The rotisserie oven operating with electric...
Food Technotic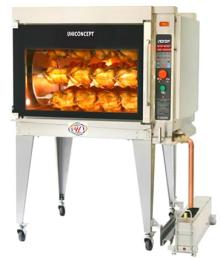 The gas fired Blaze achieves exceptional energy efficiency, resulting in decreased carbon emissions and lower operating costs. It has capacity of 40 birds. •Energy Efficient – Con...
Uniconcept Mutfak Ekipmanlari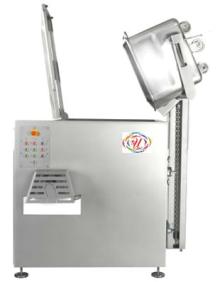 Full automatic mincing machine appropriate for mincing fresh and semi-frozen meat down to temperatures lower than -12ºC, depending on the diameter of the holes in the output plate. They are al...
Uniconcept Mutfak Ekipmanlari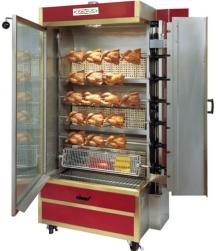 Electric Rotisserie Oven Machine for 35 Chickens . Side hinge is covered for a aesthetic looks. non stop continous cook . big drip pan for catching drippings . Safety wire grid on bo...