benzoyl peroxide used on food as additive cas no 94-36-0
Bleaching Agents
Tianjin,China
Supplier Details
China
Mr.Benson Han
86-22-60938150
US$1 Million - US$2.5 Million
50 ~ 100
Manufacture & Trade
North America,South America,Eastern Euro...
View the Seller's Store
Product Details
Company Profile
Item specifics
Product Name:

benzoyl peroxide used on food as additive cas no 94-36-0

Product Origin:

Tianjin,China

Standard:

high purity

Brand Name:

icason

PriceTerms:

FOB,L/C,T/T etc

Supply Ability:

3000 ton/year
Details
Type 1, BPO 75% water –wet granules
Brief Introduction:
BPO75% is a free flowing granular form of water damped diacyl peroxide, used as initiator of polymerization in styrene, acrylic resins; and curing agent for unsaturated resin and elastomers.
Melt point:103-106°C(decompose)slightly soluble in water, ethanol, soluble in aether, acetone, chloroform and benzene.

Half Life Data:
Activation Energy……………30kcal/mole
10hr,Half Life Temp.…………73℃
1hr,Half Life Temp. …………92℃
1min,Half Life Temp. ………131℃
Specification:
| | |
| --- | --- |
| Dibenzoyl Peroxide | 74 – 76% |
| Water | 23-26% |
| Assay (as dry dibenzoyl peroxide) | 99%min |
| Active oxygen (wet basis) | 4.9-5.1% |
| Form | free flowing granular |
| Color | White |
Application:
l Free radical polymerization initiator and cross-linking agent in a wide variety of applications.
l An effective initiator in the polymerization and co-polymerization of numerous vinyl monomers which include styrene, methyl methacrylate, acrylic esters, acrylonitrile, vinyl acetate, vinyl chloride, and ethylene.
l An excellent ambient temperature initiator for unsaturated polyester resins.
Type 2, BPO 50% paste
Brief Introduction:
BPO 50% paste is a fine dispersion of dibenzoyl peroxide in a smooth, non-separating fire resistant creamy paste form, which can be easily dissolved in resins and monomers. This product is less hazardous and easier to use than technical or dry forms of dibenzoyl peroxide. Slightly soluble in alcohols, petroleum solvents, insoluble in chlorinated solvents
Specification:
| | |
| --- | --- |
| Dibenzoyl Peroxide | 49%-51% |
| Color | White or Red |
| Form | Thixotropic Cream |
| Density(20 0C) | 1155kg/m3 |
| Active oxygen | 3.3% |
| Recommended storage temperature | 10-25°C |
Application:
l Polymerization initiator and curing agent for monomeric vinyl, acrylic, styrene and unsaturated polyester/vinyl ester resins.
l Curing agent for pre-promoted polyester and vinyl ester resins under room temperature.
l White and red (brick red) colors can be available which serve as a visual guide to ensure uniform dispersion in the patching compound.
l Initiators for two-part adhesive systems based on polyester or methacrylate resins.
Type 3, BPO 50% Powder
Brief Introduction:
BPO 50% powder is a fine, free-flowing, non-caking granular powder consisting of 50% dibenzoyl peroxide, pathalate ester plasticizer and standardized with silica, which can be easily and fast dispersed and dissolved in unsaturated polyester and acrylic resins. Even at a very low temperature a good cure can be available. Dissoluble in alcohol , esters , ethers , olefins and organic solvents. Insoluble in water.
Specification:
| | |
| --- | --- |
| Assay | 48.0% - 51.0% |
| Water Content | ≤1.0% |
| Appearance | white free flowing powder |
| Acidity ( as C5H5COOH ) | ≤0.5% |
| Cl | ≤0.4% |
| Inorg + organic hydrolysable chloride | ≤0.5% |
Application:
Cure initiator for unsaturated polyester resins and acrylic resins. As it is easy to handle, easy to disperse and dissolves very quickly in unsaturated polyester resins and (meth)acrylic resins, for example, for curing road marking paint and for acrylate based resins.
Package and Storage:
20kg or 25kg, net, inner PE bag with outer paper carton/drum.
Below 30℃ stored under shadow, good air circulation. Keep in original containers hold the water content.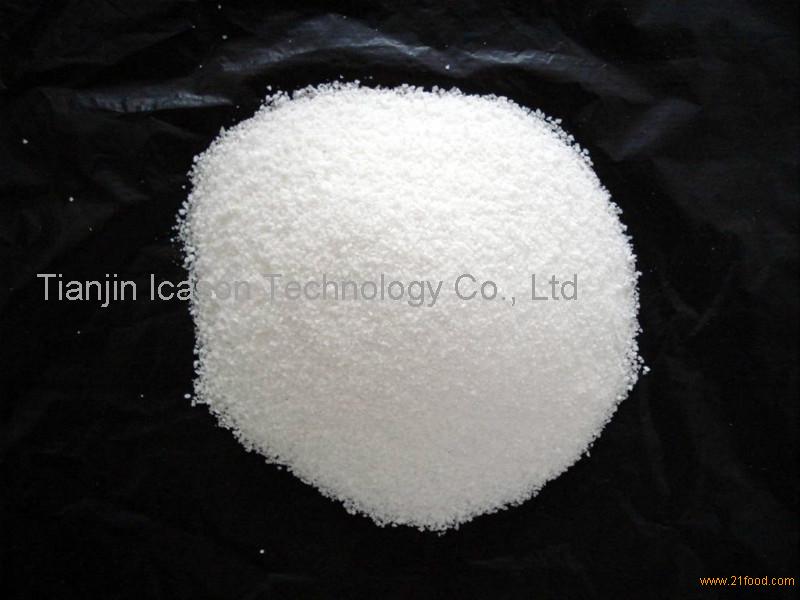 Send message to this supplier
Browse Hot Product By Alphabetically:
A
B
C
D
E
F
G
H
I
J
K
L
M
N
O
P
Q
R
S
T
U
V
W
X
Y
Z