Canned Yellow Peach Halves in light syrup 720ml Glass Jars
Canned Fruits
Price can be negotiated
50 containers per year
T/T, D/P, L/C
2012-04-24 00:00:00.0
Supplier Details
China
Ms.eva guo
0086-411-66857087
US$1 Million - US$2.5 Million
100 ~ 500
Manufacture & Trade
North America,South America,Eastern Euro...
View the Seller's Store
Product Details
Company Profile
Item specifics
Model No.:

212ml, 314ml, 425ml, 2650ml 3100ml

Product Name:

Canned Yellow Peach Halves in light syrup 720ml Glass Jars

Product Origin:

Anshan, China

Standard:

Kosher, Haccp, ISO, CIQ, BRC

Brand Name:

buyer''s brand

PriceTerms:

T/T, D/P, L/C

Supply Ability:

50 containers per year
Details
canned yellow peach halves in light syrup 720ml Glass Jars
yellow peach

brix14-17%

brix18-22%

425MLx24
410g
230g
12kg
458x305x113
JUL.--SEP.
1750CTNS/20'FCL
850MLX12
820g
460g
12kg
405x305x242
Yellow peach, Sugar, Citric acidVc
1750CTNS/20'FCL
3050MLX6
3000g
1800g
19kg
1008CTNS/20'FCL
580MLX12
540g
290g
7.5kg
310X231X184(17CM)
CROP SEASON:JULY 10TH TO SEPTEMBER 10TH
WELCOME TO CONTACT US FOR MORE INFO
Short introduction of our factory :
We are one of the biggest canned food manufacturer located both in Dalian nameko crop region and Tianshui, Gansu Province (sweet corn, green peas crop region)
Products: marinated/brined mushroom such as canned nameko, shiitake, suillus, boletus, mixed, oystermushroom, stropharia ,champignon whole/slices/pns
Canned Fruits (cherry apple, yellow peach, pear, apricot, strawberry, apple, kiwifruit, grape, fruit cocktail, plum)
canned green peas, sweet corn , red/white kidney beans salted or in tomato sauce, cutted green beans, mixed vegetables
IQF mushroom/veg/fruit
Usually do buyer's brand, productivity capacity is 2 containers/day.
Main markets are Russia, Ukraine, Moldova, Czech, Slovakia, Germany, Poland, Japan, Singapore, Israel, USA, etc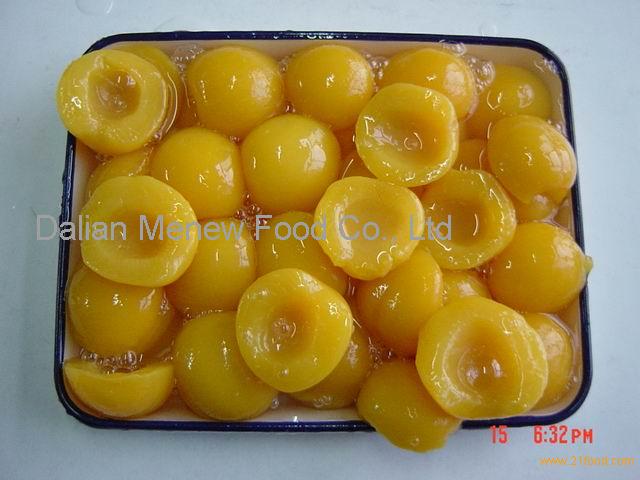 Send message to this supplier
Browse Hot Product By Alphabetically:
A
B
C
D
E
F
G
H
I
J
K
L
M
N
O
P
Q
R
S
T
U
V
W
X
Y
Z