Supplier Details
Spain
Mr.Mr. Soria Francisco
34-96-1804235
11 - 50 People
Manufacturer,
View the Seller's Store
Product Details
Company Profile
Item specifics
Product Name:

Cava Portaceli Wine
Details
cava is a perfect aperitif and to accompany a wide variety of dishes of seafood in the light meat, pasta, rice, etc. . it is reco
color: pale yellow with a detachment of fine bubbles and training crown.
aroma: evolution in contact with the yeast on a background reminiscent of the fruity fruit that has been developed.
taste: it is a step in the right mouth, with a touch of sweet, good, fresh, elegant, tasty and character.
product type:

wine

taste:

sweet

type:

fruit wine

cava:

white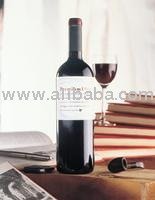 Product Name:

Premium wines
Wine red high-quality Product Type: Wine ...
Detail more >>
Product Name:

Farnals wines
wines and spirits of a great freshness and gentle In case you need more information, please contact , thanks. ...
Detail more >>
Send message to this supplier
Browse Hot Product By Alphabetically:
A
B
C
D
E
F
G
H
I
J
K
L
M
N
O
P
Q
R
S
T
U
V
W
X
Y
Z