Supplier Details
Thailand
Mr.Thomas Ying
66-96-6489284
US$10 Million - US$50 Million
100 ~ 500
Manufacture & Trade & Service
North America,South America,Eastern Euro...
View the Seller's Store
Product Details
Company Profile
Item specifics
Model No.:

FT11FT

Product Name:

Cordyceps sinensis

Product Origin:

Thailand

Standard:

Great A

Brand Name:

Cordyceps sinensis

PriceTerms:

Get latest price

Supply Ability:

2000 Metric Ton/Metric Tons per Month
Details
company specializing in raw material for the health food and medicine by biological and fermented manufacturing site in hangzhou, easily acess to shanghai and ningbo port. the company established in oct. 1988. it originally engaged in wine, food, and textile, now extends to trade health food, herb extract, especially cordyceps sinensis, cs-4. the main products cordyceps cephalosporium mycelia, fermentation cordyceps powder(cs-4) have been widely...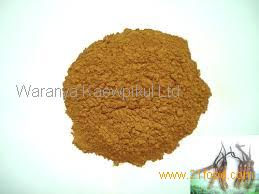 Send message to this supplier
Browse Hot Product By Alphabetically:
A
B
C
D
E
F
G
H
I
J
K
L
M
N
O
P
Q
R
S
T
U
V
W
X
Y
Z