CP08 To CP10 RBD Palm Olein Refined Cooking Oil
Supplier Details
Ukraine
Mr.Anatoli Marc
380-634-874789
US$10 Million - US$50 Million
100 ~ 500
Manufacture
North America,South America,Eastern Euro...
View the Seller's Store
Product Details
Company Profile
Item specifics
Model No.:

oil2014

Product Name:

CP08 To CP10 RBD Palm Olein Refined Cooking Oil

Product Origin:

Ukraine

Standard:

excellent

Brand Name:

oil

PriceTerms:

CIF

Supply Ability:

5000MT/MTH
Details
our quality is the best and we are offering them at promotional prices to expand on our market in your zone.
we offer top quality refined and crude pant and animal oil at very competititive and reliable prices.
we deliver safely and at good prices. if you are in need of any do place your order now for more information
our products are at affordable prices and our products are very pure. we also provide reliable and speedy deliveries.
we ship anonymously and our packaging is in line with international export standard
place your orders now or contact us for more inquiries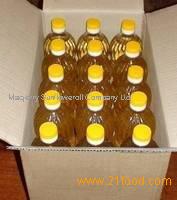 Send message to this supplier
Browse Hot Product By Alphabetically:
A
B
C
D
E
F
G
H
I
J
K
L
M
N
O
P
Q
R
S
T
U
V
W
X
Y
Z