DPE Cold Drinking Cup
Material
Price can be negotiated
2009-03-24 14:47:00.0
Supplier Details
China
Ms.victoria
86-0577-63772937
< 20
Manufacture
View the Seller's Store
Product Details
Company Profile
Item specifics
Product Name:

DPE Cold Drinking Cup

Product Origin:

China

Brand Name:

sowinpak
Details
DPE Cold Drinking Cup
DPE Cold Drinking Cups are manufactured from heavy weight double PE coated paper board. They are normally used for fast food chains for selling carbonated drinks as well as slush type drinks, fresh juices, high value drinks, mixer cup out side events, water fountains and children's party cups.
PrintCustomized print up to 6 Colours
The Sizes Range
4oz, 5oz, 6oz, 7oz ,8oz, 9oz, 10oz, 11oz, 12oz, 16oz, 20oz, 22oz, 32oz
Lead Time4 - 6 Weeks from approval of artwork
Packaging Suggestions
Soda, Slurp, Thickshake, Milkshake, Soft Drink, Juice, Water, Ice, Slush type drinks.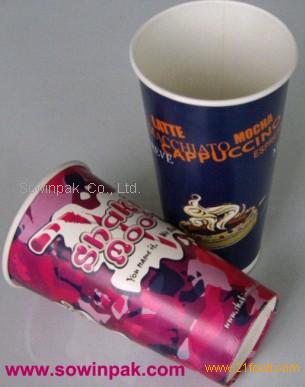 Send message to this supplier
Browse Hot Product By Alphabetically:
A
B
C
D
E
F
G
H
I
J
K
L
M
N
O
P
Q
R
S
T
U
V
W
X
Y
Z