Fish Fillet / Whole Fish / Live Fish
Aquatic Products
Indonesia
Supplier Details
Indonesia
Mr.Mr. Hutama Bernard
62-61-77588778
11 - 50 People
Distributor/Wholesaler
View the Seller's Store
Product Details
Company Profile
Item specifics
Product Name:

Fish Fillet / Whole Fish / Live Fish

Product Origin:

Indonesia
Details
we export fish fillet / frozen whole fish / live fish to countries all over the world
we would like to take this opportunity to offer you with wide range offishes from indonesia, and we can do all kinds of packaging rangingfrom live fish,
frozen fish
fillet, frozen whole fish and etc. ourpackaging system has been recognised in many countries, such as hongkong, china, singapore, malaysia, macau, and many more.
these are several types of fishes we can supply in whichever packaging and condition you want it:
1. coral trout
2. coral cod
3. butterfish
4.
mahi mahi
5. king snapper
6. leopard groper
if you are interested in certain particular fishes that are not listed,don't hesistate to drop an enquiry. all fishes are originated fromindonesia. they are either caught fresh from the sea or breed in ouradvanced technology fish farm.
picture showing our frozen fish fillet. several types of different fishes can be seen in the picture. thank you.
product type:

fish

variety:

sea bream

style:

fresh

part:

whole

place of origin:

indonesia

processing:

flesh

fish part:

fillet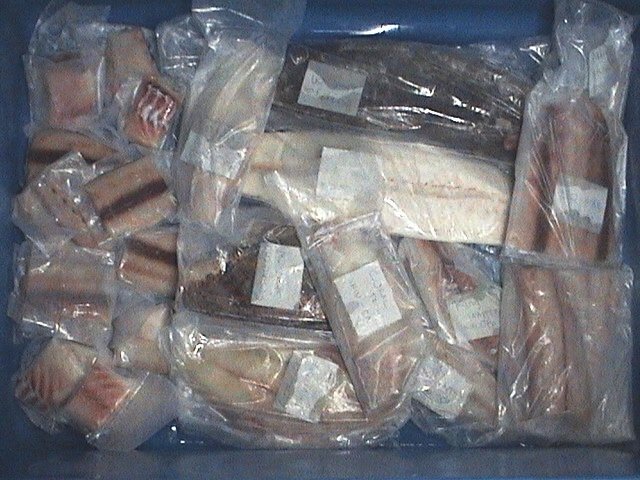 Send message to this supplier
Browse Hot Product By Alphabetically:
A
B
C
D
E
F
G
H
I
J
K
L
M
N
O
P
Q
R
S
T
U
V
W
X
Y
Z