French Fries
Frozen Vegetables
Price can be negotiated
1000
300 to 400
2017-10-27 13:42:00.0
Supplier Details
Austria
Mr.Domitner Aldof
43-681-20842167
US$2.5 Million - US$5 Million
50 ~ 100
Manufacture & Trade & Organization
North America,South America,Eastern Euro...
View the Seller's Store
Product Details
Company Profile
Item specifics
Model No.:

930 78 67282

Product Name:

French Fries

Product Origin:

Austria

Standard:

A grade

Brand Name:

buyer''s request

PriceTerms:

300 to 400

Supply Ability:

1000
Details
Frozen Potatoes are produced from fresh,clean,sound,whole and immature seed of cauliflower selected top quality material come from our farms in accordance with GMP .
Product Crafts:
Frozen Potatoesare sufficiently blanched and frozen by an appropriate process to give free flowing peas to ensure adequate stability of color and flavor.
Physical Characteristics:
Color: Characteristic color of yellow
Packaging Characteristics:
General Packaging:Packed in carton bag with internal polyethylene bag.
Net Weight: 1x10kgs/carton
PHYSICAL/CHEMICAL TESTS:

FOREIGN MATTER

Free from pieces of wood, stones, plastic, glass etc.

METAL DETECTION

Free from any metal pieces

TEMPERATURE INJURY

Free from cold burns, surface injury etc

OTHER REQUIREMENT

Extraneous Vegetable Matter (EVM): < 0.5%

MICROBIOLOGICAL TEST:

ALCOHOL INSOLUBLE SOLIDS

< 19 %

TOTAL PLATE COUNT

< 5,000 /g

YEAST

< 50/g

MOLD

< 50/g

E.COLIFORM

< 3/g

PESTICIDE RESIDUES

Comply with pesticide residues limitsstated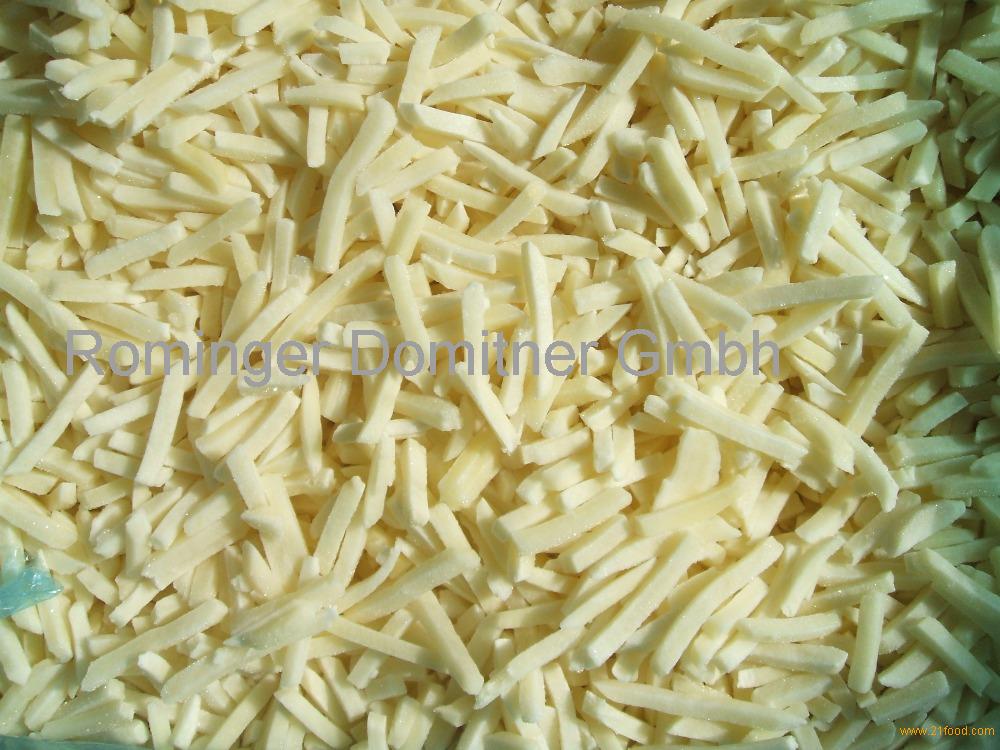 Send message to this supplier
Browse Hot Product By Alphabetically:
A
B
C
D
E
F
G
H
I
J
K
L
M
N
O
P
Q
R
S
T
U
V
W
X
Y
Z