Supplier Details
Uganda
Mr.Mr. Douglas Kibirige
256-0772-885731
51 - 100 People
Manufacturer,
View the Seller's Store
Product Details
Company Profile
Item specifics
Model No.:

0012/frtexp/010208

Product Name:

Fresh Fruit

Product Origin:

Uganda

Brand Name:

Kina Quality Fruits

PriceTerms:

US $2 - 10

Supply Ability:

1 Ton/Tons per Month
Details
kina exports the best uganda fruits which are organically grown and natural. any importer of these fruits shouldn't miss out.
these fruits are one of the best fruits in the world full of nutrients, rich in minerals, vitamines and carbohydrate with some
proteins
and fats. these fruits suit all age groups around the world. post harvest practices are the best and assured quality and quantity of produce.
product type:

other

style:

fresh

place of origin:

uganda

brand name:

kina quality fruits

model number:

0012/frtexp/010208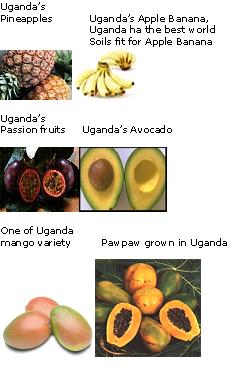 Send message to this supplier
Browse Hot Product By Alphabetically:
A
B
C
D
E
F
G
H
I
J
K
L
M
N
O
P
Q
R
S
T
U
V
W
X
Y
Z