Fresh Seafood Prawn of diiferent kinds for sale
Alive Seafoods
Price can be negotiated
240 Metric Ton/Metric Tons per Month
CIF
2015-05-10 20:12:00.0
Supplier Details
Germany
Mr.Philip Schneider
+49-1517-1466259
US$10 Million - US$50 Million
1000 ~ 5000
Manufacture & Trade
North America,South America,Eastern Euro...
View the Seller's Store
Product Details
Company Profile
Item specifics
Product Name:

Fresh Seafood Prawn of diiferent kinds for sale

Product Origin:

Germany

Standard:

Grade A

Brand Name:

Shrimps

PriceTerms:

CIF

Supply Ability:

240 Metric Ton/Metric Tons per Month
Details
We are one of the largest shrimp Exporter Worldwide working with various types of shrimp with best quality and competitive price. we can supply as per buyer requirement.
TYPE: Shrimp, Prawn.
VARIETY: Black Tiger Shrimp, Prawn, White Shrimp.
PLACE OF ORIGIN: Bangladesh.
SPECIFICATION: 20%, 25% & 30% GLAZE F.C.
WEIGHT: 80% OR 75% OR 70% net weight frozen count frozen weight.
PIECES PER KG: As per buyer requirement.
FORM: HOSO, HLSO, PUD, P&D.
PROCESS: HLSO, IQF, BLOCK.
STYLE: Fresh, Frozen, Peeled.
PROCESSING TYPE: Baked, Headless, Skinless.
SHELF LIFE: 18 months.
CERTIFICATION: EEC, FDA, GAP, HACCP, ISO, HALAL, BRC.
SHIPMENT TERMS: FOB / C&F / CIF.
PACKAGING: As per buyer requirement.
Contact us!!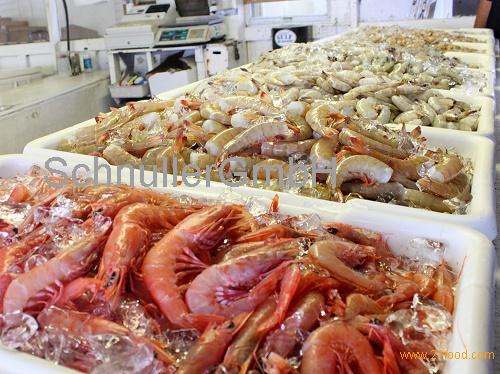 Send message to this supplier
Browse Hot Product By Alphabetically:
A
B
C
D
E
F
G
H
I
J
K
L
M
N
O
P
Q
R
S
T
U
V
W
X
Y
Z