Supplier Details
France
Ms.Mr. ramahenintsoa
33-3-88299801
Less than 5 People
Buying Office
View the Seller's Store
Product Details
Company Profile
Item specifics
Product Name:

Frozen French Fries

Product Origin:

France

Brand Name:

Many

PriceTerms:

Negotiable
Details
detailed introduction to frozen french fries:

trading company etablished in france
our company was created to fill the needs of our rapidly expanding base of domestic and international customers.
we provide a world wide infrastructure capable of locating, contracting, shipping and warehousing raw materials, manufactured products and services.
our company is specialized in exporting frozen products like vegetables, fries, roses and others kinds of edibles products.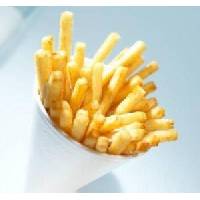 Send message to this supplier
Browse Hot Product By Alphabetically:
A
B
C
D
E
F
G
H
I
J
K
L
M
N
O
P
Q
R
S
T
U
V
W
X
Y
Z