Instant Vermicelli
Cereal Snacks
Price can be negotiated
10000 Tons/Month
FOB
2013-03-07 10:02:00.0
Supplier Details
China
Ms.miao qiu mei
86-010-62969035
20 ~ 50
Manufacture & Trade
North America,South America,Eastern Euro...
View the Seller's Store
Product Details
Company Profile
Item specifics
Product Name:

Instant Vermicelli

Product Origin:

China

Standard:

A

Brand Name:

Yumart

PriceTerms:

FOB

Supply Ability:

10000 Tons/Month
Details
1. Flavor: We have traditional rice noodles and instant vermicelli with various flavors for your choice.
2. Packing:
Instant Rice noodle
80g×20bags
86g×20bags
115g×20bags
1000g×10bags
83g×5×10bags
88g×5×12bags
105g×5×12bags
80g×24Cup
105g×12Cup
We can make any packing style according to your requirements.
3. Feature and Application: Rice noodles are prevailing these years widely around the world. They can be used in supermarket, restaurant and also the family. We can supply from the materials to the tabletop usage. It is convenient, especially our instant rice noodle, just like instant noodle, can be enjoyed at any time and any place.
4. Culture: Rice noodles are an age-old Chinese food. They are long sticks with round cross-section made from ground powder of Glutinous Rice and fine flour. Rice noodles are white and shiny and as thin as silk threads. They are various in different regions of China, but theres no doubt that they are one of the favorite food that people like in China.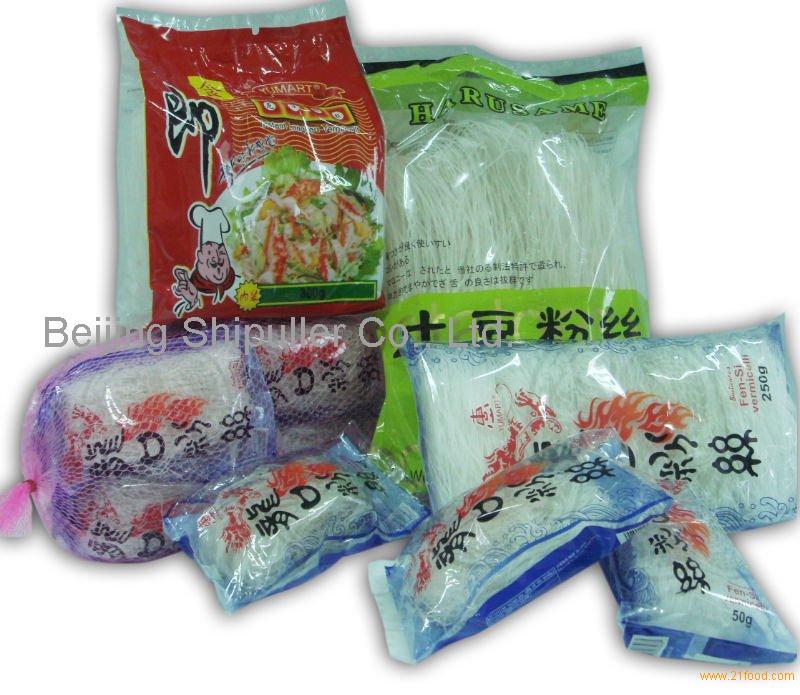 Send message to this supplier
Browse Hot Product By Alphabetically:
A
B
C
D
E
F
G
H
I
J
K
L
M
N
O
P
Q
R
S
T
U
V
W
X
Y
Z