Japanese skin whitening products for OEM and beauty salon material: nature republic aloe vera
Health/ Dietetic Drink
Price can be negotiated
2000 Piece/Pieces per Day
2014-09-17 08:56:00.0
Supplier Details
Japan
Mr.Mr. Mark Smith
81-72-9648000
51 - 100 People
Manufacturer
Eastern Asia, Oceania, North America
View the Seller's Store
Product Details
Company Profile
Item specifics
Model No.:

350302(04/05/11)w-0590

Product Name:

Japanese skin whitening products for OEM and beauty salon material: nature republic aloe vera

Product Origin:

Japan

Supply Ability:

2000 Piece/Pieces per Day
Details
Japanese skin whitening products: Lotions, creams and Essence
Natural plant based cosmetics for OEM and beauty salon material
Japanese skin whitening products for OEM and beauty salon material: nature republic aloe vera

Japanese skin whitening products recognized by the Ministry of Health, Labour and Welfare
Skin lightener suitable for beauty salon material
Skin whitening lotion and white gold cream that helps maintain the skin's health


This image is an example only.


Enhances natural beauty

Active ingredients are applied readily to the skin
Provides synergistic translucency and lightening.
The best whitening cream skin care that is also gentle on the skin
Specially formulated natural cosmetic makeup remover that removes makeup and oil,
but retains the skin's natural moisture barrier

Make up removal and cleansing cream that eschews harsh ingredients to be both safe and effective

Contains soothing, anti-inflammatory ingredients

.
After cleansing you skin feels fresh and soft, not tight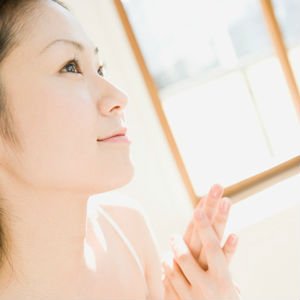 Skin care cream that helps keep your skin looking younger
Skin care whitening cream recognized by Japan's Ministry of Health, Labour and Welfare
Beauty salon material that is both safe and effective
Enhances skin barrier properties and white gold cream to prevent chapped skin
Qualities of the main ingredients:
Enhance the skin's barrier function
Ceramide 3
This is an ingredient that is also found in intercellular lipids.
When combined with the moisture in the stratum corneum,
this skin care cream enhances the barrier functions of the skin by blending with corneocyte.


Helps the skin retain moisture
Sodium PCA-/ Sodium Lactate
This is the natural moisturizing factor (NMF) of the stratum corneum.
When combined with water, it helps keep the skin supple.


Helps prevent itches and inflammation
Stearyl glycyrrhetinate (licorice root derivative) / Aminocaproic acid
These are anti-inflammatory, non-allergic ingredients.
They work to prevent damage to the barrier functions of the skin.
Facial moisturizer that enhances the skin's natural beauty and health
Natural beauty and skin lighteners with mild, nanosized-ingredients suitable for beauty salon material
Japan whitening lotion that eschews harsh ingredients to be both safe and effective
Liberal use of Plant Extracts ensures a light, fresh feel making it one of the best moisturizers on the market
Magic milk whitening lotion for beautiful skin


Used in Spas and Beauty Salons of High-Class Hotels
in Japan and Overseas

Also used in Beauty Colleges

Manufacturer of safe and effective natural cosmetics
Contains None of the Following Items
Safe and effective. Contains no harsh ingredients.

Cosmetics that use the types of ingredients listed above can have harmful effects on the skin and body.
At Shizenbi-shoyaku our research and manufacturing processes avoid these risks to produce a safe yet effective lightening essence.
Global OEM Supplier from Japan to the World

Order Process
Enquiry
Contact our staff for detailed and responsive service.
↓
Estimate
Price estimate will be be calculated from quantity and volume requested.
↓
Consultation
Details of packaging, quantities, and other conditions, can be discussed by e-mail or over the phone.
↓
Detailed Quote
A detailed quotation will be provided based on the terms agreed.
↓
Payment
Transfer payment to the specified account.
↓
Production
We start production of your product and keep you updated on its progress.
↓
Delivery
Your product is shipped after completing our quality assurance process.
About us
Corporate Philosophy
Creating healthy skin
Based on this philosophy, we have developed natural cosmetics that enhance the natural healing properties of the skin so that it is renewed as smooth skin. Our top-quality products are reliable and safe, features that have earned them the trust of our customers and users. We work hard to fulfil the demands of our clients and deliver the satisfaction they desire.

Business Approach
Providing skin care and cosmetic products that have been carefully formulated so that they are safe to use for any type of skin, and health foods that enhance beauty from within.
Satisfied clients that sell our range of cosmetics include numerous beauty parlours and aesthetic salons, and their suppliers.
We also provide specialised spa treatment products to some of the top hotel spa resorts in Japan, Australia, and other countries. In addition, we also develop esthetique cosmetics together with Beauty Colleges. Many other Beauty Colleges and esthetique salons in Japan also offer our products and services on an OEM basis.
Form:

Cream,Lotion

Use:

Face

Supply Type:

OEM/ODM

Certification:

MSDS

Feature:

Lightening,Moisturizer,Nourishing,Skin Revitalizer,Whitening

Age Group:

Adults

Gender:

Female

Place of Origin:

Japan

Model Number:

350302(04/05/11)w-0590

Qty:

30 ml

Time Used::

Day & Night
Send message to this supplier
Browse Hot Product By Alphabetically:
A
B
C
D
E
F
G
H
I
J
K
L
M
N
O
P
Q
R
S
T
U
V
W
X
Y
Z