Supplier Details
Cameroon
Mr.larry Sample
00237-7826-7636
US$1 Million - US$2.5 Million
< 20
Manufacture
North America,South America,Eastern Euro...
View the Seller's Store
Product Details
Company Profile
Item specifics
Product Name:

lignosulfonic acid

Product Origin:

turkey
Details
lignosulfonic acid
sodium lignosulphonate ( lignosulfonate ) are mainly for concrete mixture as water-reducing additive. low dosage , low air content , water reducing rate is high ,adapt to most kind of cement. can confected as concrete early-age strength enhancer , concrete retarder , antifreeze , pumping aids etc. nearly no precipitate product in the liquor additive which is made from the sodium lignosulphonate and naphthalin-group high-efficiency water reducer .the sodium lignosulphonate is fit for apply to building project, dam project, thruway project etc. the sodium lignosulphonate is economical one.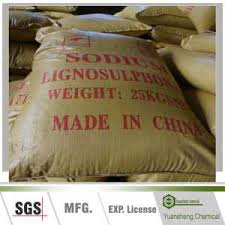 Send message to this supplier
Browse Hot Product By Alphabetically:
A
B
C
D
E
F
G
H
I
J
K
L
M
N
O
P
Q
R
S
T
U
V
W
X
Y
Z