Supplier Details
India
Mr.Mr. RAHA Exports
91-43540339-
Fewer than 5 People
Trading Company,
View the Seller's Store
Product Details
Company Profile
Item specifics
Product Name:

Mangoes - Fresh, Dried

Product Origin:

India

Brand Name:

RAHA
Details
we can supply both north indian and south indian mango varieties like bangapalli,alphonso, langra, dashehari and chausa.
we are back with tonnes of mangoes this season.
a note on our mangoes... the mango is handpicked before it ripens on the tree , very fresh . the fruits are then allowed to mature the natural way. the colour changes from green to golden yellow and starts imparting its unique, sweet aroma and no chemicals used in the ripening process.our varieties are bangapalli, alphonsa, rajapalayam sapattai of the south india and the north indian varieties of langra, dashehari and chausa.
we can also supply dried mangoes
product type:

tropical & sub-tropical fruit

type:

mango

style:

fresh

variety:

alphonso

color:

yellow

place of origin:

india

brand name:

raha

type:

alphonso

color:

golden yellow

processing:

dried

nature:

fresh mangoes ; dried mangoes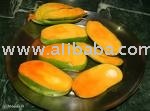 Send message to this supplier
Browse Hot Product By Alphabetically:
A
B
C
D
E
F
G
H
I
J
K
L
M
N
O
P
Q
R
S
T
U
V
W
X
Y
Z