Mentalk Candy
Confectionery
United States
Supplier Details
Malaysia
Mr.Mr. Anderson Lau
60-16-6174966
Manufacturer,
View the Seller's Store
Product Details
Company Profile
Item specifics
Product Name:

Mentalk Candy

Product Origin:

United States

Brand Name:

Mentalk Candy

Supply Ability:

1000 Pack/Packs per Day
Details
sekarang masih ada stok lagi...gula untuk membina kebahagian rumahtangga anda dan kesihatan badan. jadilah lelaki kuat & hebat.
gula-gula mentalk
description:

sejenis makanan gula -gula berperisa kopi yang berkhasiat semulajdai yang berfungsi untuk menyihatkan sel badan, menyekat radikal bebas, memperbaiki persembahan badan dan mengurangkan keletihan. mengandungi 15 jenis asid amino, 23 jenis bahan surih dan pelbagai jenis bahan antioksidan.

mentalk mampu memperbaiki keletihan sel badan, meningkatkan pengedaran darah dan memastikan seseorang individu (lelaki) supaya sentiasa berada dalam keadaan bersemangat. selain itu, mentalk juga membantu koordinasi otot badan menjadi lebih pantas apabila menerima rangsangan. produk ini boleh memulihkan stamina, meningkatkan ketahanan badan serta meningkatkan kualiti hubungan suami-isteri.

dos yang disyorkan ialah 1 - 2 biji sehari sahaja



mentalk is a coffee favourite candy made of:-
main ingredient

1) cynomorium songaricum (also known as ginseng of the desert) where you just need to consume one day 1 piece and it will help you to solve the followings:-

main function:
helps invigorates the kidney and supplements essence for kidney yangand insufficiency of blood manifested as impotence, nourishes theintestine and relaxes the bowels. it has the full range of nourishment compounds.

other compounds:
ginseng extract, hydrolysed protein, enzyme, pomegranate polyphenol, malt

helps people who are having the following problems :
**impotency
**urinal disability
**lethargic
**arthritic
**cold-averse
**nocturia
**frequent fatigue
**obesity
**skin aging

>>>halal certified

>>> food safety and quality division qualitied by the
ministry of health malaysia.
(categorized as food and no mal number
is required)

>>>lab report proven by the als laboratory group
(singapore)
no aphrodisiac western medicines
or illegal drug ingredients

..."awake the 'giant' in you"....
please contact anderson lau tel: 6016-6174966 to order/for further information.
product type:

other

flavor:

coffee

brand name:

mentalk candy

place of origin:

united states

product type:

candy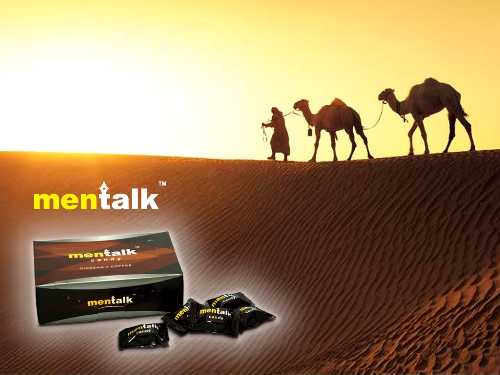 Send message to this supplier
Browse Hot Product By Alphabetically:
A
B
C
D
E
F
G
H
I
J
K
L
M
N
O
P
Q
R
S
T
U
V
W
X
Y
Z