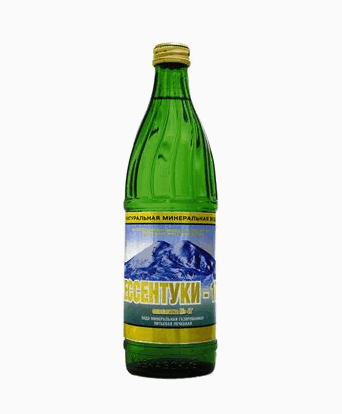 Product Name:

Mineral water "Essentuki 17"
Product Origin:

Russia, Caucasian Mineral Waters region
Brand Name:

Essentuki 17
PriceTerms:

FOB
Supply Ability:

on demand
Natural Mineral Water "Essentuki 17" comes from the thermal source in Caucasian Mineral Water s region, in south of Russia, on the slopes of the Main Caucasian ridge, only 90 km from the highest mountain in Europe – Elbrus. Nowadays Caucasian Mineral Waters area enjoys a governmental status of "specially protected ecological and recreational region of federal significance." Region has over 120 sources and most of them are called by settlement name and number, for example mineral water "Essentuki 17". Use: mineral thermal water with high concentration of natural CO 2 ; strongly sparkling; for health preservance; used in balneological treatments in gastroenterology. Please note- this water possesses salty aftertaste due to naturally high Na+ and K+ content! Type: bicarbonate - sodium chloride, alcalic mineral water. Technical regulations TU91850025024382503 Mineralization (g/L): 9.2-13.0. Composition (mg/dm3): HCO 3 - 6246.4, SO 4 2- 2.8, Cl - 2532.0, Ca 2+ 139.2, Mg 2+ 70.8, (Na + ) + (K + ) 3698.6 Packaging: 1.5 L, 1.0 L, 0.5 L (PET and Glass) Store in a dark dry place at temperature from 5 to 20'C. Shelf life 12 months. For more spring drinking water, please see our brands "Esse-aqua" and "Mountain flower" For mineral water for health preservance and balneological treatments, please explore further mineral water brands "Essentuki 2", "Essentuki 4", "Slavyanovska", "Saint Georgy", "Smirnovska" ,"Nagutska 26", "Narzan" and others.
Detail more >>