NISSIN WAFER
Biscuit & Cookie
Jakarta Raya Indonesia
Supplier Details
Singapore
Mr.Mr. chai heng teoh
65-6745 7228-
Fewer than 5 People
Trading Company,
View the Seller's Store
Product Details
Company Profile
Item specifics
Product Name:

NISSIN WAFER

Product Origin:

Jakarta Raya Indonesia

Brand Name:

NISSIN
Details
nissin wafer have 10 flavours .
chocolate, strawberry, coffee mocca, milk, raisin, peanut, coconut, melon, lemon, banana.
ours
product type:

biscuit

type:

wafer

texture:

crispy

taste:

sweet

flavor:

chocolate

feature:

normal

packaging:

bag

shape:

rectangle

certification:

haccp, iso

shelf life:

12 months

weight (kg):

0.120

place of origin:

jakarta raya indonesia

brand name:

nissin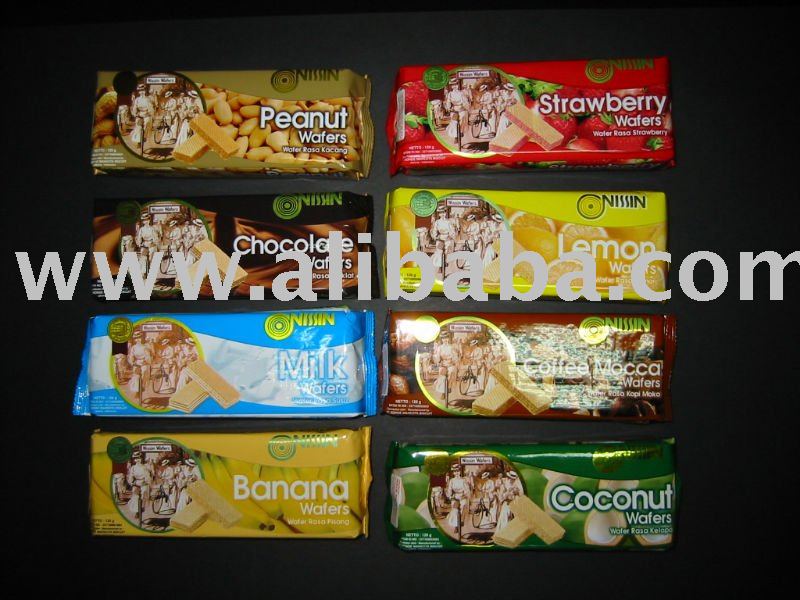 Send message to this supplier
Browse Hot Product By Alphabetically:
A
B
C
D
E
F
G
H
I
J
K
L
M
N
O
P
Q
R
S
T
U
V
W
X
Y
Z