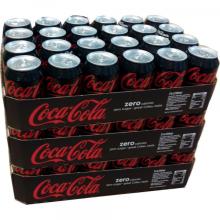 Model No.:

0000
Product Name:

SOFT DRINKS ( COCA-COLA, FANTA, SPRITE, 7UP, PEPSI)
Product Origin:

Netherlands
Standard:

carbonated drinks
Brand Name:

SOFT DRINKS ( COCA-COLA, FANTA, SPRITE,
PriceTerms:

TT/LC
Supply Ability:

25x40ft Container per week
We are proud development and export company offering a wide range of premium quality Energy Drinks. Product knowledge, flexibility, a high service level and never ending customer attention contribute to our professional and reliable way of working. As brand distributor...
Detail more >>