Supplier Details
South Africa
Mr.Lekeleke Vincent
27-81-0637215
Below US$1 Million
Trade
North America,South America,Eastern Euro...
View the Seller's Store
Product Details
Company Profile
Item specifics
Model No.:

LV-82786344

Product Name:

Sago

Product Origin:

South Africa

Standard:

premium quality

PriceTerms:

Paypal , Skrill TT WU

Supply Ability:

1000
Details
sago
category: sundry health lines
sago granules are made from the centre of the sago palm. sago is used to make sago flour (which is gluten-free), sago milk, soups, puddings and custards.
steamed sago-date pudding: mix 2tbsp sago, 1 cup dates, 1/2 cup fructose, 2 cups breadcrumbs and 2 tbsp nut butter together. beat the egg-whites and the yolk of 2 eggs seperately. add beaten egg-yolk to the rest of the ingredients. lastly, fold in stiffly beaten egg-whites that will act as a leavening agent. place in greased bowl and cover well with a plastic bag. place bowl on an upside down jar lid or saucer to keep bowl from touching the bottom of the pan. fill pan half full with boiling water and steam for 2 hours.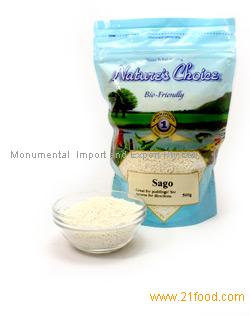 Send message to this supplier
Browse Hot Product By Alphabetically:
A
B
C
D
E
F
G
H
I
J
K
L
M
N
O
P
Q
R
S
T
U
V
W
X
Y
Z