salted and unsalted butter
Supplier Details
Germany
Mr.Andreea Mihia
49-1512-4399262
US$2.5 Million - US$5 Million
50 ~ 100
Trade & Service
North America,South America,Eastern Euro...
View the Seller's Store
Product Details
Company Profile
Item specifics
Model No.:

5693142

Product Name:

salted and unsalted butter

Product Origin:

Germany

Standard:

butter

Brand Name:

butter

PriceTerms:

500 usd per ton CIF

Supply Ability:

200 Metric ton per month
Details
coliforms (not more than) 1 / g
salmonella

negative per 25 g
listeria monocytogenes

negative per 25 g
pharmacologically active substances
not exceeding the limits set in regulation 37/2010/ec
combined total of residues of all substances
not exceeding a value fixed in regulations ec
average nutrition values/100g
energy

743 kcal / 3056 kj
packing: in cardboard boxes with parchment or polyethylene liner, 25 kg and 10 kg.
storage: at a temperature not up:
minus 12篊 - not longer than 12 months from the date or production,
minus 18篊 - not longer than 24 months from the date of production.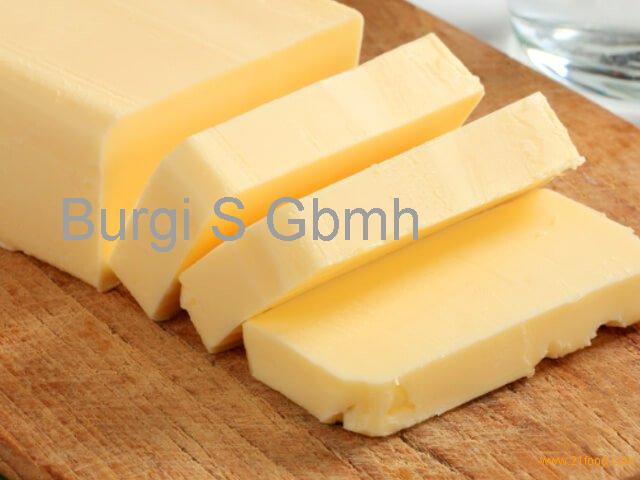 Send message to this supplier
Browse Hot Product By Alphabetically:
A
B
C
D
E
F
G
H
I
J
K
L
M
N
O
P
Q
R
S
T
U
V
W
X
Y
Z