Mr.Mr. Rodrigo ChieanSource
Supplier Details
Chile
Mr.Mr. Rodrigo ChieanSource
56-2-4756856
Trading Company,
View the Seller's Store
Product Details
Company Profile
Item specifics
Product Name:

Sea Urchin

Product Origin:

Chile

Brand Name:

Foodex
Details
sea urchin fresh and frozen packed in wooden or plastic tray.
*
fresh:
sea urchin roes, fresh dry in wooden or plastic trays; or in water solution
at 3%, in plastic vases of different sizes.
*
frozen:
sea urchin roes, fresh frozen, graded, in 100 or 150 gr., lid cover trays,
master of 4 or 4.5 kg.
product type:

echinoderm

type:

sea urchin

style:

fresh

certification:

fda, haccp, other

packaging:

wooden and platic tray

place of origin:

chile

brand name:

foodex

grade a b c:

fresh and frozen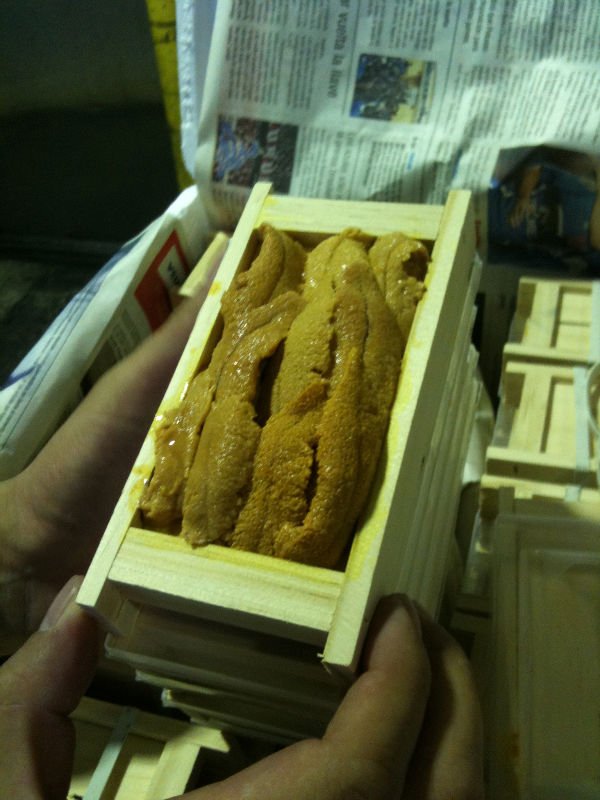 Send message to this supplier
Browse Hot Product By Alphabetically:
A
B
C
D
E
F
G
H
I
J
K
L
M
N
O
P
Q
R
S
T
U
V
W
X
Y
Z