Supplier Details
Uruguay
Mr.Mr. ALFREDO GRABARZ
598-2-9169106
11 - 50 People
Trading Company,
View the Seller's Store
Product Details
Company Profile
Item specifics
Product Name:

TALISCA PEPPER

Product Origin:

Brazil
Details
talisco - chili pepper
talisco pepper is made from c. frutescens pepper mashed that's been aged up to 1 years in oak barrels, mixed with high quality distilled vinegar and a small amount salt. this unique aging process delivers unmatched concentration and piquancy - not just heat or bite.
type:

chilli & pepper

style:

pickled

preservation process:

oil

part:

pulp

processing type:

blended

certification:

iso

place of origin:

brazil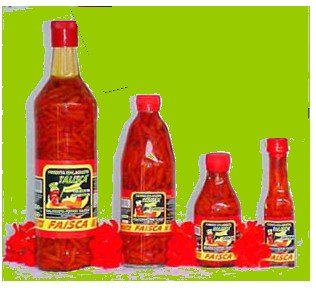 Send message to this supplier
Browse Hot Product By Alphabetically:
A
B
C
D
E
F
G
H
I
J
K
L
M
N
O
P
Q
R
S
T
U
V
W
X
Y
Z