Supplier Details
United Arab Emirates
Mr.Saleh Al Anzar
971-000-0000
50 ~ 100
Trade
Africa,Mid East,
View the Seller's Store
Product Details
Company Profile
Item specifics
Product Name:

Trident Chewing Gum Dubai ( Middle East)

Product Origin:

USA
Details
TRIDENT CHEWING Gum MIDDLE EAST ( DUBAI)
dubai, middle east, africa, turkey,
Our Company is proud that with more than 10 years experience in the supply and distribution of chewing gum is at your service. We are widely recognized as a reliable Supplier witch provides your chewing gum directly from USA.
Hereby we are pleased to introduce ourselves as a one of the main distributors of Trident Chewing Gum in Dubai and Middle East. We can supply Trident Chewing Gum as well as Cadbury and kraftfood.
We are interest to do long terms cooperation with any company who need to our Trident chewing gum and will quote you the bottom best prices.
Product name: Trident Chewing Gum
Origin: USA
Type: Original , Sugerless
Flavor: All main flavors .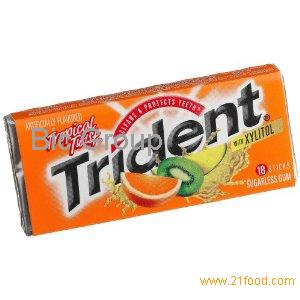 Send message to this supplier
Browse Hot Product By Alphabetically:
A
B
C
D
E
F
G
H
I
J
K
L
M
N
O
P
Q
R
S
T
U
V
W
X
Y
Z