General Information

Technology: Revolutionizing the Future of Food | FBIF 2020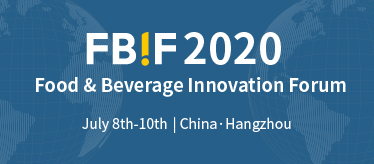 Technology is, undoubtedly, about to change industry structures and our ways of living.
Beyond meat's stock surged 163% on the first trading day in May, 2019. Tyson, Smithfield among others also followed to lay out. In China, the first mooncake with plant-based meat was on the market. Those signify the potential of transformation of the whole industry and the perception on food, while the core barrier lies in the technology that could mimic meat' s texture and taste. Packaging related technology will also make a difference to maintain the product quality such as new light protection materials, and enhance consumer communication such as AR.
In addtion to that, technology companies have entered into the whole industry value chain from agriculture, product development to marketing and retails, such as Amazon, Google, Baidu, Alibaba, Tencent, Jingdong (BATJ). The arrival of 5G era will speed up the application of the IoT. Data collected by the IoT, AI and cloud computing technology provided by tech companies, will facilitate enterprises in efficiently functioning, analyzing and decision-making.
Themed as "Technology and Revolution", the Food & Beverage Innovation Forum 2020 (FBIF 2020), will be held in Hangzhou International Expo Center from July 8th to 10th, 2020. Welcome to join the discussions on the industrial trends and technologies.
Table of Contents
1. About FBIF 2020
FBIF2020 Forum
FBIF2020 Series of Awards
FBIF2020 Food Show
2. Review on Previous FBIF
3. Registration and Contacts
About FBIF2020
Food & Beverage Innovation Forum 2020 (FBIF2020)

FBIF2020, as usual, consists of the plenary session and five parallel forums including product innovation, marketing innovation, InnoPack and Food & Money, on which trendy topics within the F&B industry will be shed light on.
Plenary Session
Undoubtedly, technology is about to take a big role in changing the industry structure. As tech companies such as Amazon, Google, BATJ and Huawei are already in the game, what important moves of these tech giants will impact the whole supply chain from farm to fork? And how will food giants tackle with the new competition?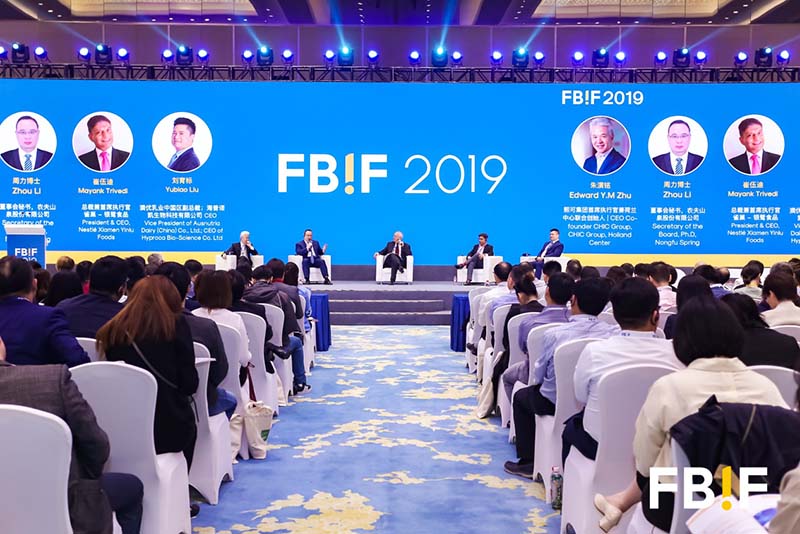 Product Innovation
Topics over man-made meat including plant-based and artificial meat, will be specially introduced in this year??s Product Innovation subforum: whether those meat substitutes will have the winning point? Dairy products, beverages and snacks, will continue to be covered: What could be the options for dairy producers to develop cross-sector cooperation? How can baking products grab bigger market share with their existing popularity? How can alcohol drinks operate to win the hearts of young consumers?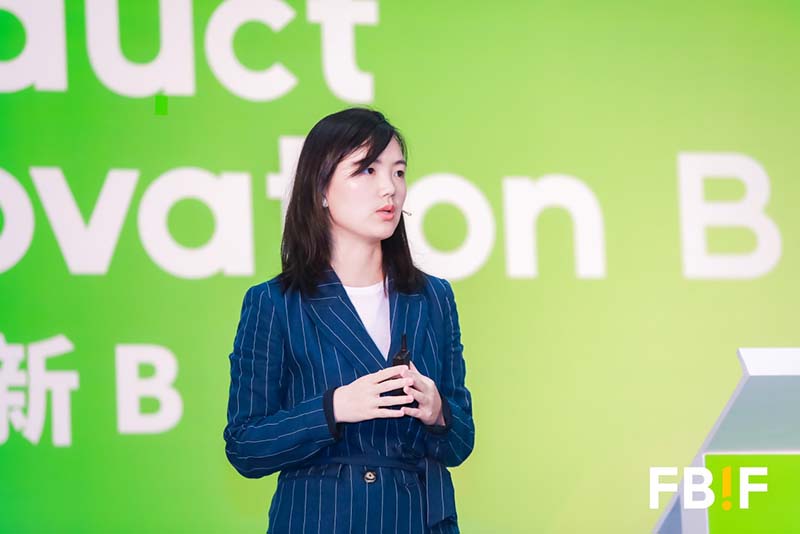 Market Innovation
Marketing Innovation subforum will center on trends and technologies, channels and brand cases. We will pay great attention to the New Era of "Channel Makes Perfect" strategy and in particular the eye-catchy smart moves of social ecommerce. Brand marketing cases supported by cutting edge technologies will also be covered.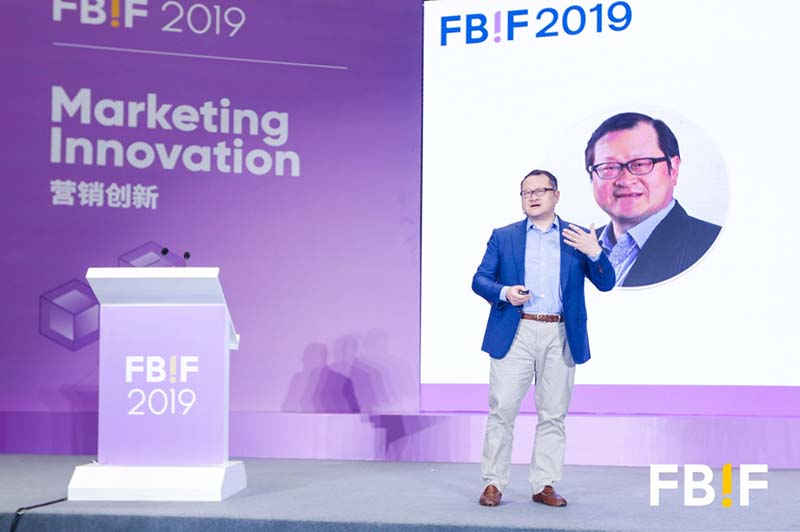 Innopack
With the growth of Innopack Forum and Marking Awards, we have witnessed the changes of food companies from lacking awareness of food packaging to starting to care about their packaging and make actions. Besides looking good, how do designs visualize ideas of high-end, sustainability, fashion, and improving consumer experience? What sustainable ideas and solutions are inspired from the heatedly-discussed garbage classification? Diverse fresh cases and great insights will be available to discuss this year, bringing you to the exploration towards the future.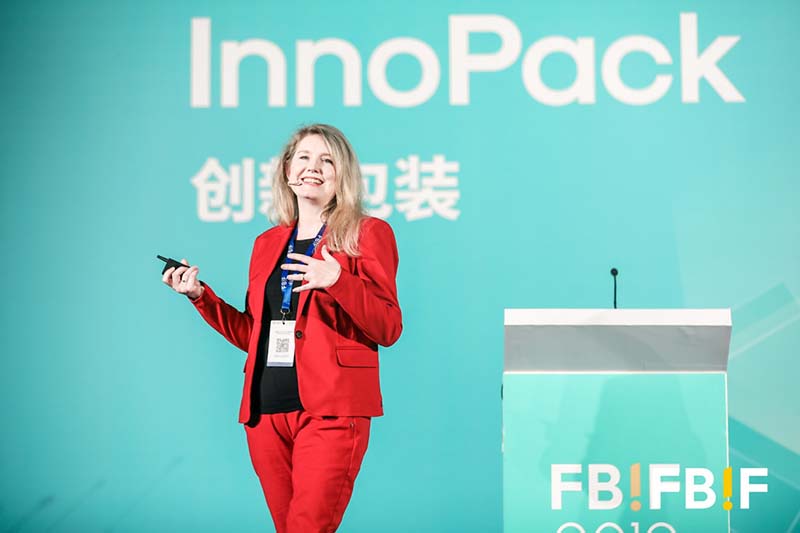 Food & Money
According to the China Agri-food Startup Investing Report 2018, the total of financing in 2018 reached 5.8 billion US dollars, increasing 222%. Despite the "winter of capital", investment in the food industry maintained high growth. This year we will discuss: what are the promising opportunities in the investors' eyes in the context of consumption upgrading and stratification? How should capital properly empower startups? How can startups tap the existing market potential to grab the market share ahead of food giants? What type of agrif-food innovations driven by technology arise recently? In addition, a closed-door roadshow will be held in FBIF2020, and the shortlisted entrepreneurs will have the chance to have a one-to-one with experienced investors.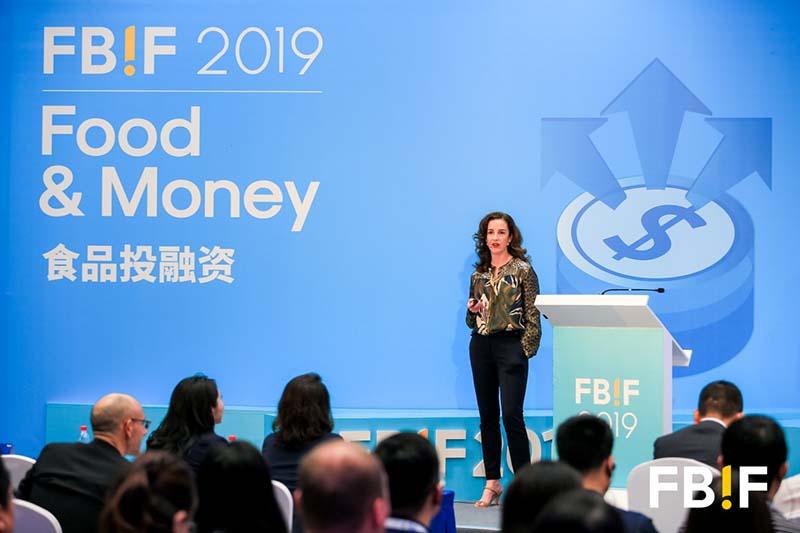 Series of Awards in FBIF2020
During FBIF 2020, the ceremonies of the series of awards will also be held.
Marking Awards (MA) is a global award for F&B packaging design, aiming to discover and praise brilliant F&B package designs, and encourage communication between local and global design power. MA 2020 will receive design works of four categories: the label design, structure design, product design, and brand full case design. Click to check Global F&B Packaging Design - Marking Awards 2020 Starts! Among 500 entries from 7 countries in MA 2019, there were designs from PepsiCo., Nestle, Budweiser, Starbucks, Pearlfisher, JKR, Backbone Branding, Brandimage and etc. The numer of entries grew at a rate of 56% while the winning rate is only about 6%.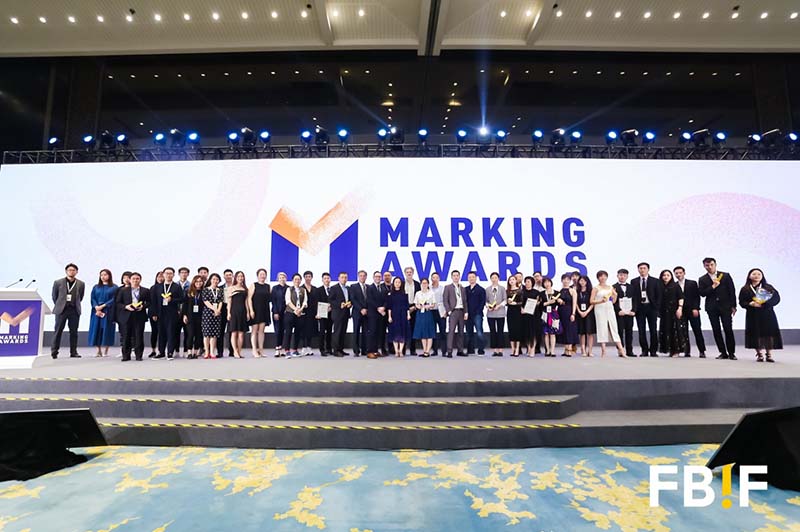 Wow Food Awards, is a global new product tasting and evaluation competition. This year, it will expand from Asia Pacific to North America and Europe. It is dedicated to collecting innovative products in the world, and promoting and honoring those delicious, healthy, sustainable, or with societal values. As the strategic knowledge partner of HF, Mintel will provide us with the information of new F&B products.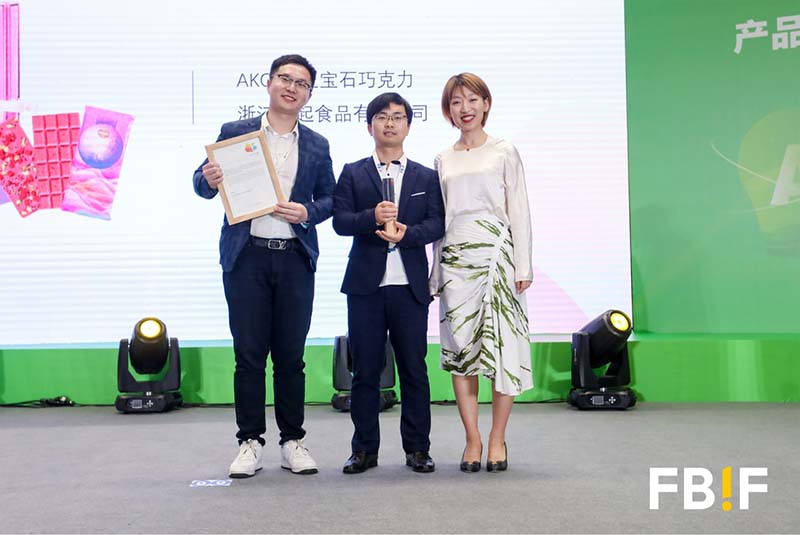 We will also remark the Top Ten Innovative Food Companies this year. With the joint efforts of the globally renowned consulting company A.T.Kearny, and under the new evaluation model with new rating criteria, we will discover and rank the most representative enterprises as bellwether in the Chinese F&B industry, taking into account of the overall performance of the company, and the innovation in products, marketing, packaging and management.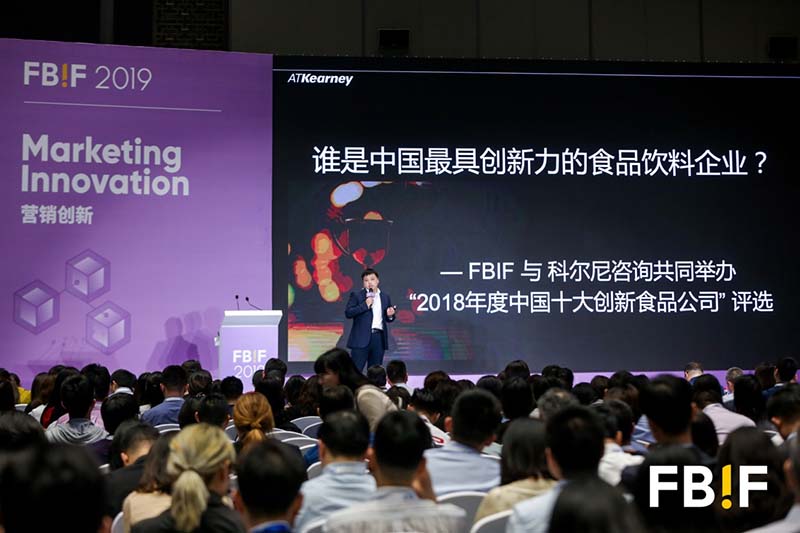 In addition, new awards are being planned. With FBIF series of awards, we intend to find the benchmark, shape the model, and promote the development in all aspects of the food industry
FBIF2020•Food Show
FBIF2020??Food Show will follow the idea of creating an immersive and interactive exhibition, to present the business exhibitors in a more interactive way and help exhibitors communicate with visitors better.
FBIF2020??Food Show is expected to accommodate 200 exhibitors. In FBIF2019??Food Show, many companies has given brilliant showcasing, including Tetra Pak, Bekannter Robotics, Alpha MOS, Sidel, TotoLe, Unibioche Food, Friesland Campina, APTARGROUP, Holland Colours Asia, Wacker Chemicals, Trax, ORG Technology, Valio, Hangzhou Hotidea and etc. Meanwhile, FBIF2019??Food Show attracted more than 4300 visitors from PepsiCo, Nestle, General Mill, Yinlu, Budweiser, Ausnutria and so on.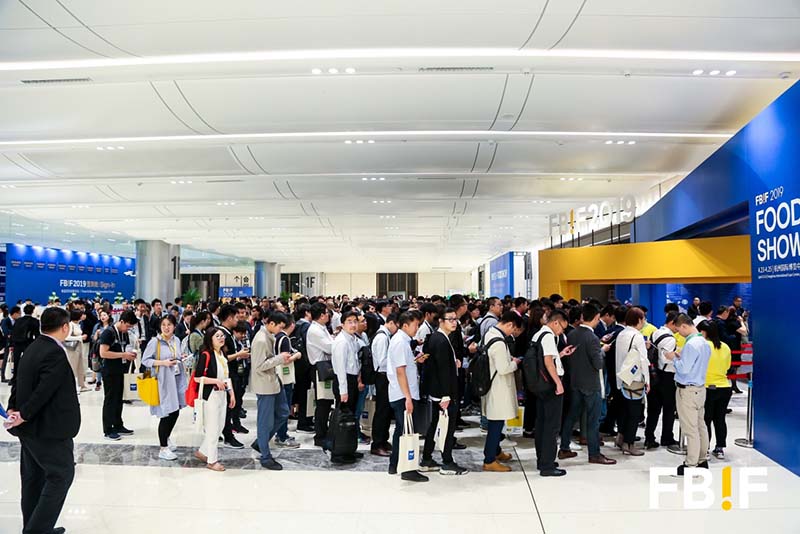 More exciting theme activities are to be expected in FBIF 2020??Food Show. Except for the MA Global F&B Gallery, Foodtalks, and Hello Foods Market, we are also preparing the new exhibition zone for Explore 2020 and Recreate Packaging. During the FBIF2019??Food Show, the 10+ theme activities gained great popularity, including the Aroma Lab organized by the FBIF team, Firmenich and BETC, the MA Global F&B Gallery presenting global top 50 F&B packaging, the brain-storming Foodtalks, and the Hello Foods Market that displayed global innovative foods.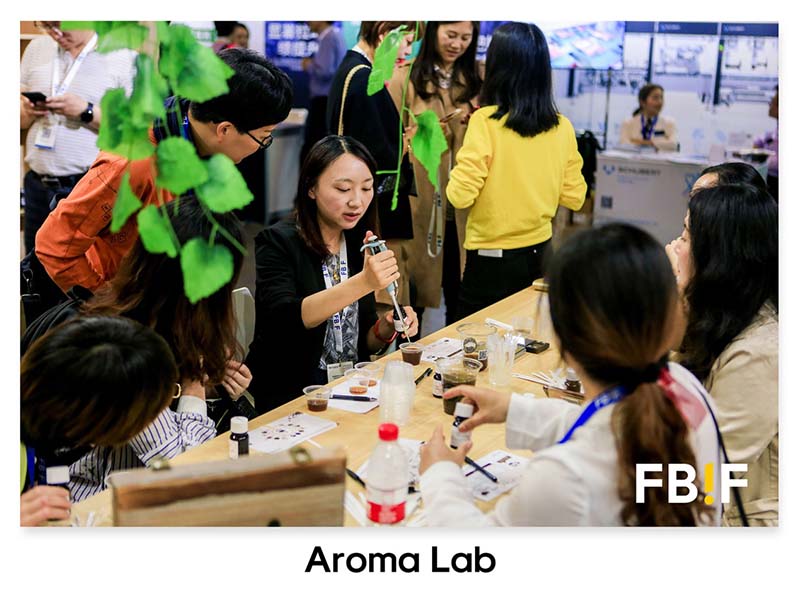 Review on Previous FBIF
FBIF Previous Speakers and Juries
Note: The following indicates the positions of the speakers and juries during the forum (not the latest ones).



FBIF Previous Participating Companies

FBIF Previous Sponsors

FBIF Previous Media Partners

Registration and Contacts
Warm reminder: register FBIF2020 bef. Dec 31st, you will enjoy 10% discount.
Speech Opportunities & Strategic Cooperation
Isabella Hsu
T : + 86 21 5767 0513
M: + 86 82 1704 9505 (WeChat)
E: isabella.hsu@simbaevents.cn
Domestic Companies Registration & Sponsorship
Bill Wang
T :+ 86 21 6218 0569
M:+ 86 181 1642 8600 (WeChat)
E:bill.wang@simbaevents.cn
Overseas Companies Registration & Sponsorship
Ada Chen
T:+ 86 21 6208 0525
M:+ 86 191 4560 6530 (WeChat)
E: ada.chen@simbaevents.cn

Media Cooperation
Kiki
T:+ 86 21 52908253
M:+ 86 191 2153 3650 (WeChat)
E: alice.du@simbaevents.cn