21Food officially opened the global registration channel on April 8.
As the whole world battles the spread of COVID-19, many exhibitions were cancelled or postponed. The food export enterprises and foreign trade enterprises can't do business via exhibitons like before, which caused a serious impact to those enterprises. We even don't know when will the COVID-19 end.Expanding domestic demand and stabilizing foreign trade is a matter of urgency.
In March 2020, the 21Food Online Expo---Food Additives and Ingredients exhibition was successfully held. It was attracting 1,013 manufacturing companies to attend. The quantity of online exhibits reached 6,714. The online visitors was 126,451, including the Xu Fuji, COFCO Sugar, Xianle Health, Herbalife, Yili, Tsingtao Brewery, Haidilao Holdings, Amendment Group, Baixiang Food and more than 200 head brands. And the average daily click reached 27,193. The special food machinery in April and special food&beverage in May are developing in steady.
With the experience and daily high access rate of the overseas version of Tophere in the past 20 years, 21Food Online Expo will continue working.
21Food Online Expo will be held in the form of short video broadcasting, live broadcast and online meeting, it can attract more overseas buyers in a more intuitive and emotional way, as well as improve the conversion rate of orders.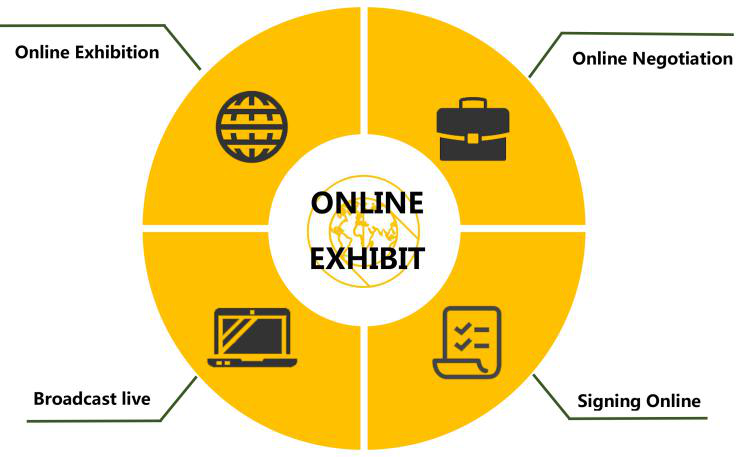 On April 7, Chinese Premier Li Keqiang chaired a State Council executive meeting, the 127th Canton Fair will be held online in mid-to-late June. The Canton Fair is being held online both to address the impact of the current epidemic and to explore the way forward. The Canton Fair, which has been held for more than 60 years and more than 100 sessions, has always been a traditional type of commodity fair. Although the offline Canton Fair still has a variety of advantages, now has entered the Internet era. The combination of traditional exhibitions and the Internet is undoubtedly a trend.
With the timely launch of 21Food Online Expo, the 20 years' experience in web
technology and in organizing offline international exhibitions, we expect that the Food Online Expo on July 25 will be a great opportunity for food manufacturers and traders worldwide to trade online. 2,000+ exhibitors, 5,000+ buyers, 50,000+ buyers will be precisely matched. Global buyers are rallying in a hurry!
On the first day of lanching the FOE, a large number of 21Food International members and exhibitors from Topservice exhibition all send inquiries. The exhibitors fromTurkey, Italy even signed the contract at once!
"Cloud Technology" puts you in the moment. "Cloud Services" helps you negotiate transactions online. "Cloud Matching" links you to precise customers. "Cloud Forum" helps you to learn and communicate. "Cloud Communications" helps you promote your brand. Food Online Expo, the 5 advantages of the "cloud", we wish you to fully open the new model of global food "cloud exhibition" now and in the future!