Reports from 21Food:
Impact by the COVID-19, one of the main ways to get orders from offline exhibitions is directly limited. The Zhejiang Provincial Department of Agriculture seeks to find order channels for Zhejiang agricultural export enterprises. Finally on 17th June, they decided to cooperated with 21FOOD on "2020 Zhejiang export agricultural products online trade fair".(21FOOD ONLINE EXPO)
Actually on 14th May, Mr.Yuan, the director of the Agriculture Department and other leaders attended a meeting about online expo of Zhejiang export products.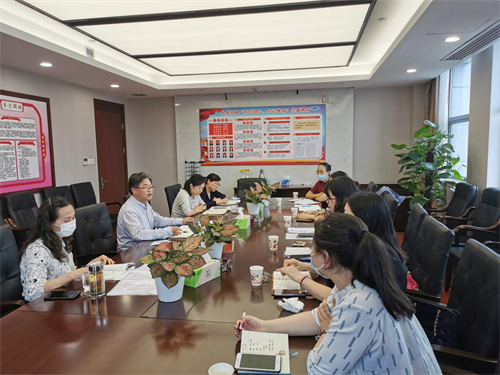 During the meeting, four exhibition companies including Topservice reported the international online expo to all. Director Yuan indicated Zhejiang is a major export province of Chinese agricultural products. Under the influence of COVID-19, the offline exhibitions all canceled. Supporting Zhejiang food foreign trade enterprises to carry out cross-border e-commerce applications and digital marketing, consolidating and expanding international market share is important. Active control, innovation and promotion of the online negotiation model are currently key projects that the government urgently needs to support.
After listening to the presentation of Topservciue, Director Yuan highly praised the role of 21Food as an exclusive platform for this online exhibition. He said, "Unlike other companies that only use third-party platforms, 21Food has its own digital platform and a rich pool of international buyers, and has developed the panoramic 3D pavilion display function that is now necessary for online exhibitions, VR and other technologies to enable customers to communicate in real time without barriers, truly opening up business channels."In the end, he especially emphasized that the online exhibition, although compared with the offline exhibition, is virtual, our goal is to take real action on the online show.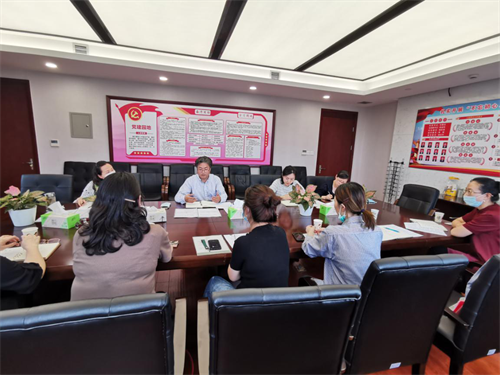 This is the actual action, in line with our 21FOOD ONLINE EXPO. The FOE team seeks overseas magazine and media companies, to promote 21FOOD ONLINE EXPO; we invest a lot resources in Google, Facebook, Twitter, LinkedIn to stock exhibitors and visitors with social platforms; we develop the most advanced technology platform to provide technical support for our exhibitors and buyers to achieve barrier-free interface.We are also confident that, at this extraordinary time, to open up new territory, firmly go Zhejiang food and agricultural export enterprises on the road of global trade!
Finally, Director Yuan announced that Zhejiang Province Agriculture Department and Topservice have reached a deep cooperation with Zhejiang export products online exhibition. FOE platform is supported by 21Food.
Online exhibition, testing the innovative ability of Chinese foreign trade enterprises.
A new model for gaining customers by moving from offline to online exhibition.
21Food has become a leader in the new trend of food enterprises by hosting a domestic and international online exhibition.
21FOOD ONLINE EXPO will have its grand opening on 25th July!
Missed the overseas offline exhibition, do not miss 21FOOD ONLINE EXPO!