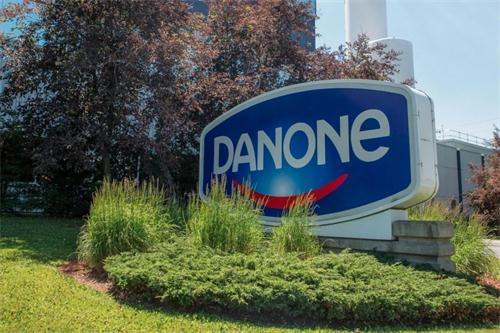 "We know we need to also change the way we play the game overall".
——Emmanuel Faber, Chairman & CEO of Danone
The new crown pneumonia epidemic (COVID-19) has affected the growth of global consumption, and the food and beverage industry as the basic consumption is no exception. As the epidemic spreads and spreads across the world, self-immunity is an important line of defense against COVID-19, and the growing demand for health has also brought huge challenges to the food industry.
Facing the pressure of the epidemic, major food companies have taken actions and measures one after another. Coca-Cola plans to reduce the brand within half a year to complete the reorganization. Mondelez is considering closing two biscuit processing plants in the United States that are lagging in productivity and require a large amount of capital investment.Nestlé sells Yinlu to its founder holding company Food Wise due to the sluggish performance of Yinlu. Reducing brands, cutting off SKUs, layoffs, acquisitions, sales, closing factories and building factories, organizational adjustments, management changes...It can be said that 2020 is an ups and downs and constant change for fast-moving food companies Of the year.
As one of the world's famous multinational food giants, Danone Group (DANONE) has made frequent moves recently. Danone's business covers more than 120 countries and regions around the world, and it owns a number of well-known brands including fresh dairy products, infant nutrition, drinking water and beverages, and clinical nutrition products, such as Nutricia, Nutrilon (Nutrilon), Cow Gate, EVIAN (Evian), Volvic, Pulse, Biyou, Silk, etc. These brand products are among the best in global market sales.

Faced with such a large and complex global diversified business, coupled with the pressure of the epidemic, Danone's strategic adjustments have attracted industry attention.

Category-oriented to regional-oriented,Local priority strategy implementation
Yesterday, Danone announced the structure of the board of directors and the adjustment of multiple members. Based on the new board structure, Danone will create a new strategy and transformation committee based on the existing three committees (audit, governance, and participation), currently led by Benoît Potier. The new committee is responsible for preparing the board's work on the strategic direction to support the local first adaptation plan.
This is only two months since Danone Chairman and CEO Emmanuel Faber announced the development of the local first strategy on October 19.'Local is the starting point for food and agricultural development', Faber said earlier.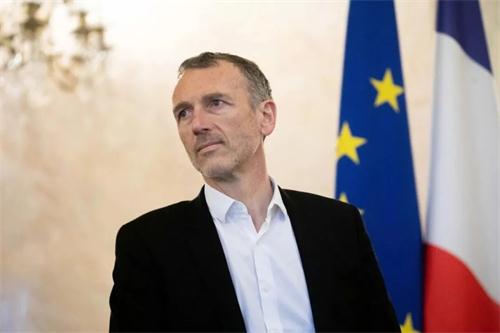 So, what exactly is the local first strategy that Danone takes so seriously?
It is understood that the original internal organization structure of Danone is divided into categories, that is, the global business is divided into three parts according to categories: professional special nutrition, drinking water and beverages, basic dairy products and plant-based products. After this round of adjustments, Danone's international business will be subdivided into five regions for management: Europe, Asia, Africa and the Middle East, Greater China and Oceania,CIS and Turkey,and Latin America.
These regional executives will become members of Danone's executive committee in 2021, and will report to Danone's CEO Véronique Penchienati-Bosetta, who was appointed when the strategy was previously announced.
Regarding the reasons for Danone's local priority strategy, Danone's chairman and CEO Faber explained its strategic advantages: On the one hand, the autonomy of local businesses will increase the speed and pertinence of actions and be more suitable for local markets and consumers. On the other hand, when the local authorities have the power to make decisions, they will greatly simplify their working methods and gain more opportunities for growth.
Fundamentally, delegating power to the local area will greatly increase the company's flexibility and response efficiency to local policies and markets to promote the recovery and growth of its global business.
'It has been a year since the outbreak of the epidemic. We currently predict that this strategic plan to adapt to the epidemic will help us resume profitable growth in the second half of 2021 in less than 12 months by 2022.This plan will help us to achieve recurring operating profit margins back to the pre-epidemic level, reaching more than 15%.'Faber said in a previous notification.
After the local development strategy,Danone is expected to save 1 billion euros by 2023, including reducing indirect costs by 20% and reducing personnel costs. Danone will lay off about 1500-2000 people, of which Danone's global headquarters will be laid off by a quarter.

Category integration to strengthen product health & sustainability
In addition to implementing the local priority strategy, Danone will conduct a comprehensive strategic review of its brand, SKU and asset portfolio, or reduce or merge. Especially the Vega brand of plant-based sports nutrition, which has great potential for future development.
Mr.Faber emphasized: from the constraints of customers, logistics, and supply chain, it is obvious that the scope of transportation is gradually shortening. We must ensure that the SKU product portfolio that is focused on development is optimized, and the list of SKUs that need to be reduced is clear.In some countries or categories,the SKU under review may be reduced by 20% or even 30%.
Products are the vitality of a company. It can be seen that Danone has a clear plan and understanding of key development categories. This is not difficult to see from Danone's recent series of investments and acquisitions.
As the new crown epidemic has given birth to people's attention to healthy diet, Danone will focus its development on organic foods, special medical foods and plant-based products that have great development potential under the premise of ensuring the optimization of basic product SKUs.
In terms of organic food, Danone recently announced plans to invest 25 million euros in the Blédina brand production plant in Steenvoorde, France.The factory started to launch organic product series a year ago, and Danone hopes to build it into the company's flagship organic food production plant.
Regarding special medical foods, Danone invested in the construction of a special medical food processing plant in Wuxi, Jiangsu Province. As one of the three major bases of Danone Medical Nutrition in the world, the plant has entered the product approval stage and plans to start production next year.
Plant-based products are the potential stocks in the development of the food industry in the past two years. As one of the global food giants, Danone is also very active in participating in such products. For example, Danone's business in Argentina will further merge the plant-based sports nutrition brand Vega, with sales of 500 million euros (589 million US dollars) after the merger. In May of this year,the brand has officially landed in the Chinese market. Nielsen's global data and Euromonitor statistics show that Danone ranked first in the global fresh dairy products and plant-based product markets in 2018.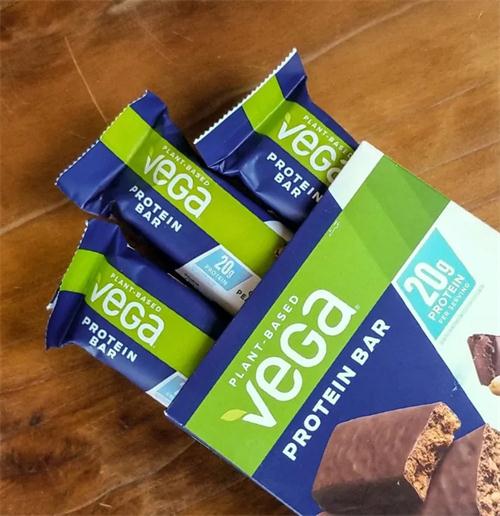 Danone's Q3 financial report, adapting to the COVID world
The release of Danone's third quarterly report shows that in the third quarter of 2020, Danone achieved sales of 5.82 billion euros, a decrease of 2.5% year-on-year. Among the three major business segments, the revenue of basic dairy products and plant-based products business was 3.11 billion euros, a yearly increase of 3.7%.While the specialized special nutrition business, drinking water and beverage business fell 5.7% and 13.5% respectively.
Specifically, the drinking water business of Evian and Volvic improved compared to the second quarter (sales decreased by 28%).However,according to LFL (Like-For-Like Sales,excluding acquisitions) Calculated by the sales generated), sales still fell by 13.5%, and sales fell by 8.1%. The Basic Dairy Products Division (EDP) grew strongly, with LFL sales increasing by 3.7%. Sales of the specialty nutrition business fell 5.7% in the third quarter, compared to a 0.2% decrease in LFL calculations.
Danone stated that this result was basically in line with expectations and also announced several business changes to gradually adapt to the new COVID world. Faber said that Danone's third-quarter results reflect the COVID world and its series of health measures, border closures, uncertainty in consumer confidence and the impact of certain structural changes on our business.
Indeed, the impact of the new crown pneumonia epidemic on the food and beverage industry in the future may continue for two to three years. At the same time, the epidemic has also brought new challenges and opportunities to the industry. Companies need to adjust their strategies according to the external environment to adapt to the COVID world.The changes brought by the food industry have allowed the food industry to keep up with changes in consumer demand and develop more healthily.
The fourth quarter of 2020 is coming to an end. Although there is no obvious effect of strategic adjustments in the short term, we believe that initial results will be shown in 2021.
References:
1. From category-oriented to regional-oriented Danone's organizational structure shifts to "localization", Economic Observer;
2. Just now, Danone's board of directors adjusted! The CFO has a new position, and the local priority strategy will make another move.
3.Danone taking a local approach to global growth.Food Business News.
Original link :https://www.21food.com/news/detail75420.html