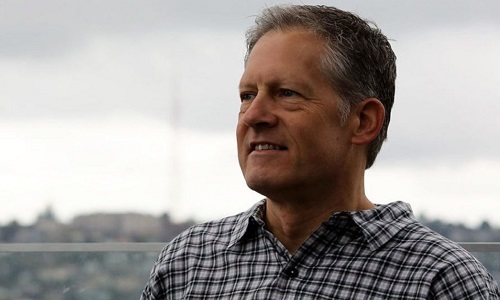 Dairy co-operative Darigold has announced the retirement of president and CEO Stan Ryan, who will be succeeded as chief executive by Joe Coote.
Ryan, who joined Darigold in 2016 after spending 25 years at Cargill, is said to have led efforts to modernise and globalise the co-op. He will retire at the end of the company's fiscal year ending 31 March.
"Leading Darigold for the last six years has been a tremendous honour. I'm proud to be associated with this enterprise and its enduring commitment to success," said Ryan.
"When I arrived, I found an organisation with a rich legacy in the dairy industry and immense potential for competitive leadership in the future. I am confident that I am leaving the co-op with a solid foundation of capabilities and the internal team to deliver that bright future, especially with Joe at the helm."
Incoming CEO Joe Coote
Coote, who currently serves as president of Darigold's global ingredients division, has been promoted to CEO under the company's succession plan.
Prior to joining Darigold in November 2020, Coote is said to have served in various leadership roles with 'one of the world's largest dairy companies'.
Allan Huttema, chairman of Darigold's board of directors, said: "We brought Joe into our company with succession in mind, and as a candidate to replace Stan. He brings extensive experience leading international organisations, including 14 years in senior leadership positions in global and domestic dairy.
"In his time at Darigold, Joe has made significant impacts in our global ingredients division, building strong relationships with customers and throughout the value chain, advancing commercialisation, and growing revenues. He is the right leader to help us on our journey to lead dairy forward from the very solid foundation Stan has put in place."
Original link :https://www.21food.com/news/detail76380.html