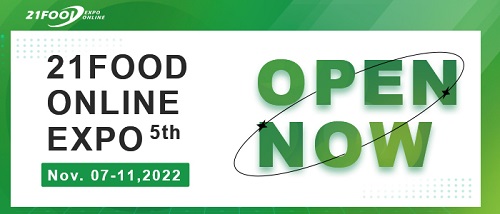 Today, The 5TH 21Food Online Expo opens now. As the final show of the 22-year FOE, this time 21FOE will offers a year-end shopping party for all the purchasers.
The expo will last for five days and exhibits will be displayed 24 hours all day, so wherever you are, you can turn on your mobile phone or use your computer to quickly visit and purchase your favorite products.
Expo Information
According to the latest report of Worldand Research, the global food and beverage market is expected to grow from $5,817.4 billion in 2022 to $6,383.49 billion in 2022, with a compound annual growth rate (CAGR) of 9.7%. The market is expected to grow at a compound annual growth rate (CAGR) of 8.7% to $8,905.5 billion in 2026.
Based on this vigorous market, 21FOE committed to serving the global food and beverage supply industry, through the Internet model to set a long-term and healthy relation between the global buyers and suppliers.
Exhibits
Ø Food & Beverage
Agricultural and sideline products, dried fruits and vegetables, dehydrated vegetables, frozen fruits and vegetables, Edible mushrooms, canned food, snack food, meat product, aquatic products, spices, soy products, poultry and seafood products, dairy products, baking food, drinks, coffee, tea, candy, biscuit, convenience food, grain and oil products, frozen food, green food, halal food, freeze-dried food, health food, native products.
Ø Ingredients
Pharmaceutical raw materials, beneficial fungi, edible fiber, dietary supplements, nutritional food, raw materials and ingredients of health food, dietary supplements, functional food, nutritional health products, herbal medicine, OTC, raw materials of Marine products, animal-derived drugs, amino acids, antioxidants, essential oils, proteins, vitamins, minerals and finished products.
Ø Additives
Sour agent, sweeteners, antioxidants, thickeners, preservatives, anticaking agent, emulsifier, water retention agent, stability and solidifier, nutrition enhancer, flavor enhancer, coloring, planting the fat end, starch and functions of products, yeast products, sugar, vegetable protein, spices, spices, animal and plant extracts, concentrated juice, salt preparation, etc.
Ø Machinery & Equipment
Food packaging machinery, filling machine, labeling machine, filter, ice machine, freezing machinery, baking equipment, meat processing machinery, beverage machinery, sterilization equipment, packaging materials, etc.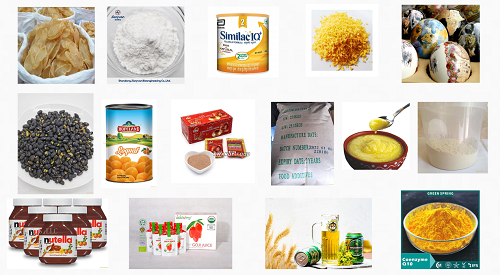 Notice
Visiting 21foe Required Registration in Advance
The Pavilion Is Open 24 Hours, So There Is No Need To Worry About Missing Out.
21Food Online Expo
Website:https://expo.21food.com/
Telephone:0571 - 81389435
Email:expo4@expo-foods.cn
Original link :https://www.21food.com/news/detail77031.html