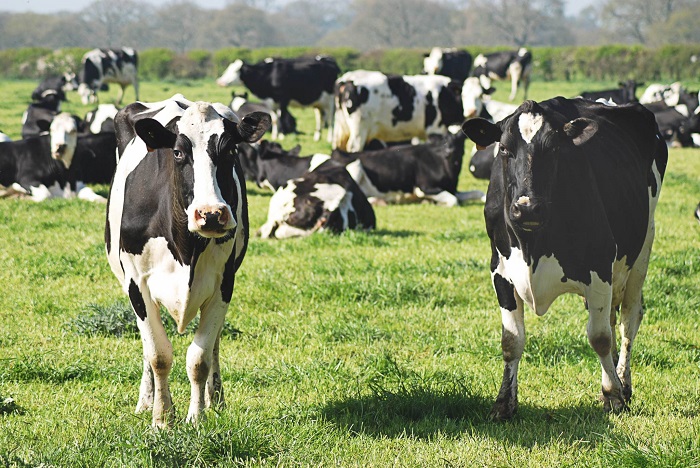 The US Department of Agriculture (USDA) has announced assistance for dairy producers with the launch of 'Organic Dairy Marketing Assistance Program' (ODMAP).
ODMAP aims to help mitigate market volatility, higher input and transportation costs, and unstable feed supply and prices that have recently created challenges in the organic dairy industry.
Under the ODMAP, USDA's Farm Service Agency (FSA) has made $104 million available to organic dairy farmers and operations, to assist with projected market costs for 2023.
Zach Ducheneaux, FSA administrator, said: "Organic dairy producers have faced significant and unique increases in their marketing costs, compounded by increases in feed and transportation costs and the limited availability of organic grain and forage commodities".
Ducheneaux explained that without assistance, many organic dairies – particularly small organic dairies – will cease production, impacting the domestic supply and consumption of organic milk, and also the wellbeing of many rural communities across the US.
"This programme will keep our small organic dairies in operation as they continue to weather a combination of challenges outside of their control," he added.
Through the ODMAP, FSA is providing financial assistance for producers' projected marketing costs in 2023 – this is calculated based on their 2022 costs. The programme provides a one-time cost-share payment based on the marketing costs on pounds of organic milk marketed in the 2022 calendar year.
The FSA says that ODMAP will provide financial assistance that will "immediately" support certified organic dairy operations during 2023, "keeping organic dairy operations sustainable until markets return to more normal conditions".
Lia Sieler, executive director of Western Organic Dairy Producers Alliance, said: "Input costs have been at an unprecedented high with no foreseeable changes and farmers are struggling to keep up with these high costs at their current pay price for the speciality products they produce. Farmers are struggling to continue producing a quality, safe and nutritious product with the current costs of doing business."
She continued: "We thank USDA with the help of many members of Congress for stepping in, hearing our voices and working diligently to get money pushed out as quick as possible to help alleviate some of this pain. Our work is not done, but this is a major win for our industry in a time of such uncertainty."
The FSA began accepting applications for ODMAP this week, with certified producers of organic dairy operations that produce milk from cows, goats and sheep, eligible to apply. The association is accepting applications until 24 July 2023.
Original link :https://www.21food.com/news/detail77386.html