98MM pet cup sealing machine/juice cup sealing machine/92MM pet cup sealing machine/paper cup sealing machine/green tea cup sealing machine/candy floss cup sealing mahcine/popcorn cup sealing machine.
We can design and make cup sealing machine for any size round cup,box cup and special cup sealing machine.
If you have any question,pls feel free to contact us.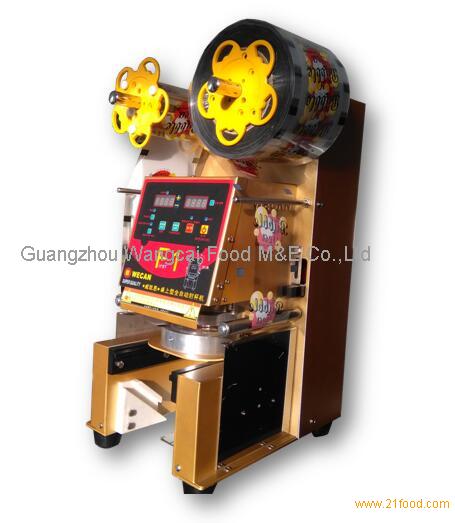 We have ten advantages for our automatic cup sealing machine.Our machine is your best choice with stable function and durable quality.The quality of our cup sealing machine is same quality or even better than YIFANG from Taiwan.
1.no quaking,no noise when the machine is working.
2.The sealed cups is firm even the liquid is overflowed onto cup rim.
3.seal temperature is accurate.just the same as preset temperature/
4.Film start rolling when cup is ready to seal,so the film don't be melted even the machine don't seal the cups for long time.
5 can seal 750CC and 500CC cups at the same time,no need to adjust the height of cup plate. 6 Top quality tracking eye,high sensitivity,can track light colored tracking mark of film,simple adjustment
7 top quality pc board and the key is sensitive.
8 simple to fit the sealing film,no need to any tool or adhesive tape
9 parts and housing are made from moulds,looks beautiful and smooth.
10 can seal pp,pet,paper cups.