Quick Details
Product Type:
Single Herbs & Spices
Style:
Dried
Drying Process:
AD
Processing Type:
Raw, Chopped
Certification:
FDA, QS
Shape:
Piece
Color:
deep red
Place of Origin:
Shandong, China (Mainland)
Weight (kg):
0.01
Shelf Life:
18 months
Brand Name:

Dongying Huayufeng Food Co., Ltd
Model Number:

Dongying Huayufeng
Type:
Chilli & Pepper
Form:
pieces
Part:
Core
Colour:
Bright Red
Feature:
100% Pure
Moisture:
12% Max
Taste:
Pungent
MOQ:2 Tons
dried chilli crush
1.product name: red chilli crushed
2. ASTA:,80-100 ASTA,140-160ASTA,180ASTA,
3.mesh:4-6 mesh,8-15mesh.15-25 mesh,25-40 mesh
4.moisture:8%-10%
5.foreign matter:1% Max.
6.Mould&yeas:<1.0*105pcs/g
7.Total ash:6.5%
8.Insoluble ash:1% Max.
9.Aflatoxin:B1+B2+G1+G2<5 ppm
10.lead,<0.1 mg/kg; Zinc,<8mg/kg
Lopper<8mg/kg Arsenic<0.5mg/kg
11.Sudan 1,2,3&4: Negatived
12..packing:10kg/bag*2bags/ctn; 10 kg/vacuum bag
25kgs/ Kraft bag or according to customer requirement
we can supply different specification and high quality red chilli product(beijing red chili,shanying chili,chili crushed,chili powder)and dozen of types varying in hot degree.
| | |
| --- | --- |
| Product name | Chili Crushed |
| Color | Red |
| Type | with seed and without seed |
| Taste | no strange odor |
| Pungency | >=6,000 SHU |
| Moisture | =<11g/100g |
| Packing | Pepper bag,plastic bag, |
| Grade | Food grade |
| HS Code | 090421200 |
| Certification | BRC,HACCP,KOSHER,FDA,ISO,QS,HALAL |
| Recommended Use | Food applications |
| Shelf life | 24 months |
| Storage | Cool&Dry place |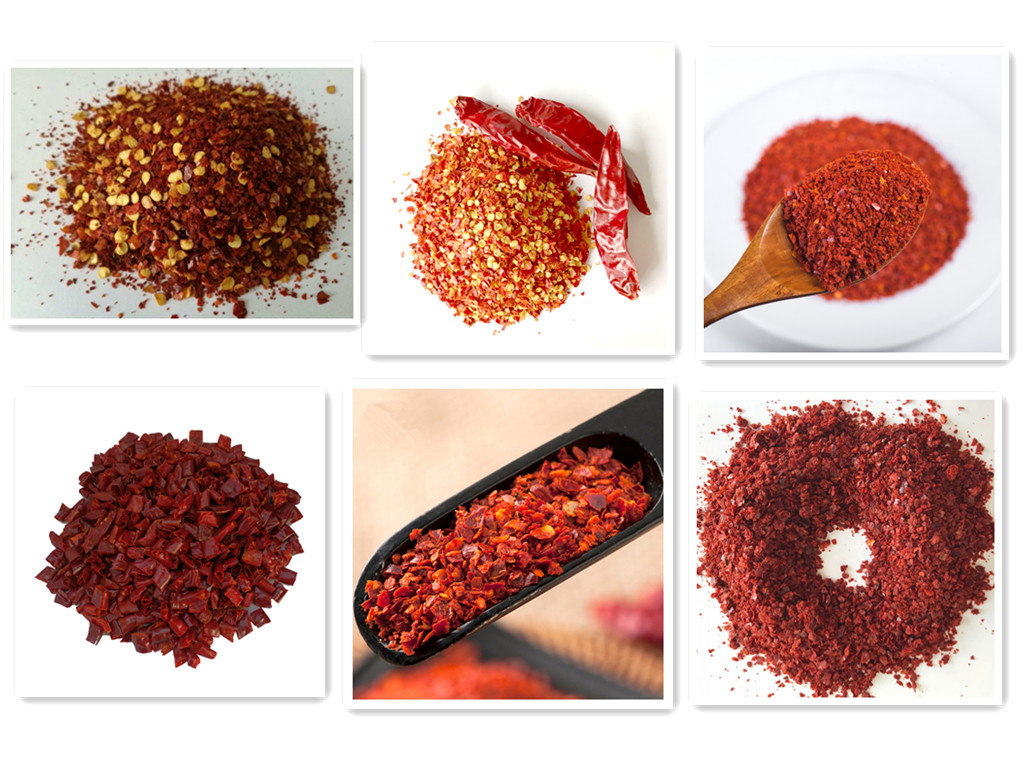 certification

Company
Founded in 2018, Dongying Huayufeng Food Co., Ltd. is a professional manufacturer of chilli powder and chilli products, dehydrated (frozen) vegetables and condiments. Mainly produces chilli powder (crushed), pepper slices (smashed), pepper seeds, dried red pepper, chilli sauce. The varieties of peppers include Chaotian Pepper (Mountain Eagle Pepper), Beijing Red Pepper, and Sweet Pepper. As well as condiments, research and development, and various types of dehydrated vegetables, frozen fresh vegetables.
Although the factory was established for a short time, our boss and founder, Mr. Ren, has more than 7 years of knowledge and experience in pepper ,pepper business and vegetables, condiments. Huayufeng has developed into an international company, supplying pepper and chilli powder and various kinds of agricultural and vegetable and seasoning products to the world. Major markets include the United States, Mexico, Hungary, Spain, Germany, Russia, Ukraine, Israel, United Arab Emirates, Turkey, Kuwait, Lebanon, Japan, Thailand, Malaysia, South Africa, Algeria, Ethiopia, Bulgaria, Slovakia, Romania, etc.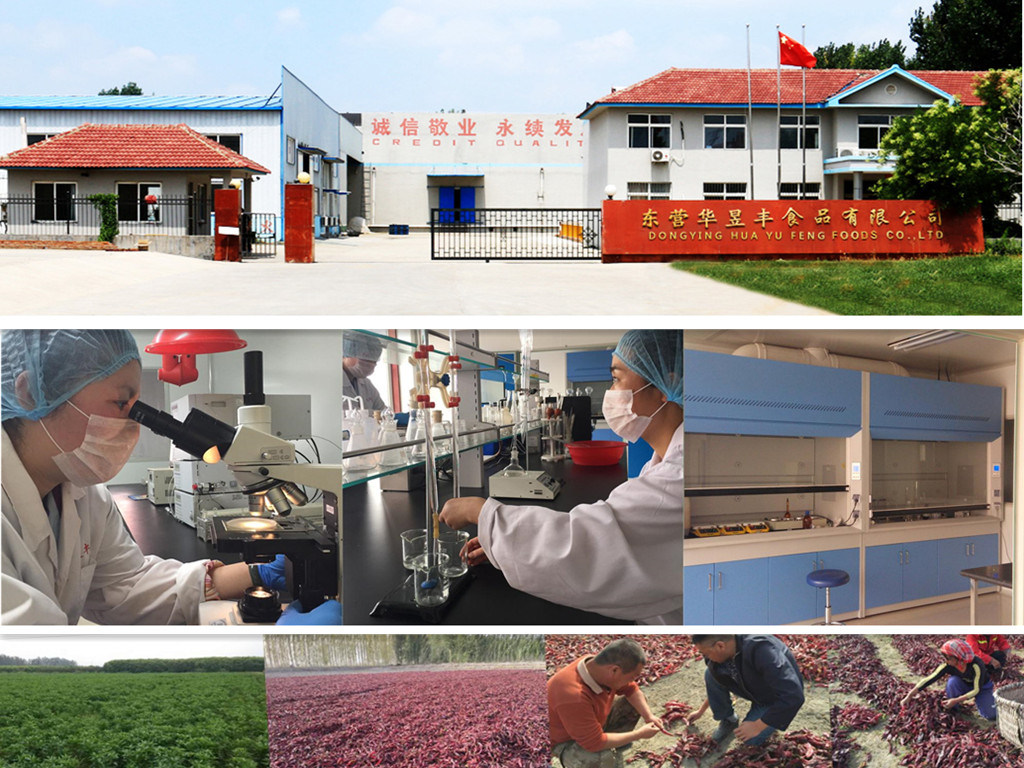 Our company information
Our factory is a leading enterprise in agricultural planting, manufacturing and exporting company in Dongying City, China, specializing in the production of chili products.
If you really want to cooperate with our foods factory, please call us by phone and also send an email, such we will send you the best offer price requested.
If you have a long plan to purchase chili produces, we will sign contract to support your good business.
Welcome to visit the factory in Dongying City, China.
Basic Info