Why Choose Bubble Tea Cup Sealing Machine?
For beverage business owners, it is often the case that customers want take away their drinks instead of just sitting or drinking in the shop. Bubble tea cup sealing machine comes out at the right moment. It offers convenience to people who is in a hurry or wants to get some more of their favorite drink to work or go home. Cup sealing machine guarantees products easy to move in the container and original characteristics; it can quickly seal the cup and also keep the freshness of liquid beverages.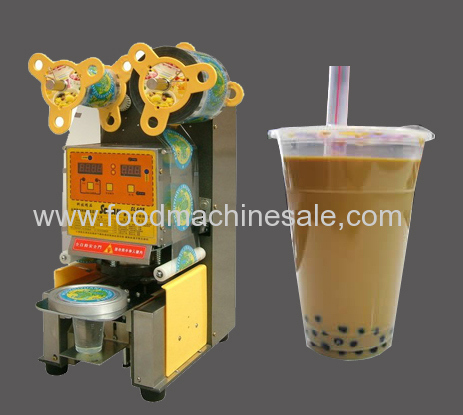 Automatic Bubble Tea Cup Sealing Machine Introduction
Automatic bubble tea cup sealing machine is used to safely seal the beverage cups automatically without leakage. It can pre-package whatever types of drinks you desire. This automatic bubble tea sealing machine has semi-automatic and full automatic types. It features high quality, easy operation and beautiful appearance. You can choose the perfect type for your business.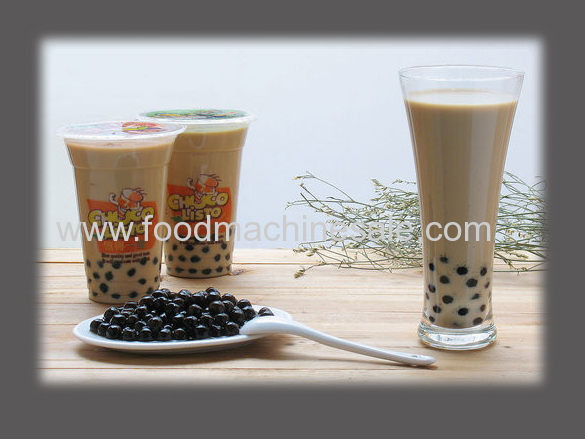 Bubble Tea Cup Sealing Machine Advantages
○Full automatic sealing machine adopts inlet film fixing device, can automatically track the seal with microcomputer, automatically feed cup, automatically film rolling, automatically seal and automatically output cup. Semi-automatic sealing machine should feed cups manually.
○Obviously digital temperature display and count display to highlight the high technology of the product.
○Fully stainless steel, deluxe and durable.
○People-oriented safety design, prevent foreign object into the machines, automatically reset.
○Wide thermal sealing temperature with automatic setting and adjustment, applicable for various cup sealing materials.
○Touch micro-computerized operation, comfortable and convenient.
○Temperature control adjusts from 0ºC - 250ºC.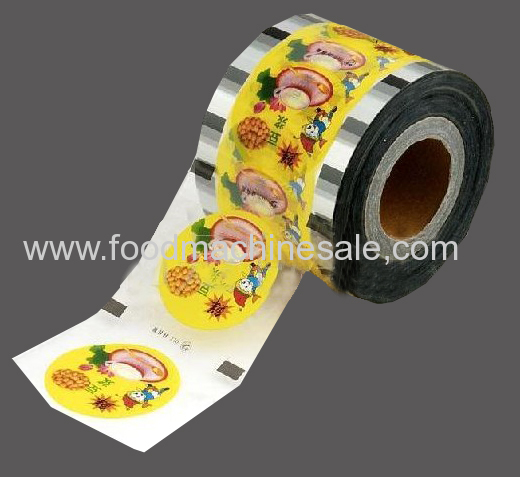 Bubble Tea Cup Sealing Machine Application
This sealing machine is suitable for beverage of pearl milk tea, bubble black tea, soy bean milk,soup of lunch box,water cup, etc. It is widely used for small bakery, confectionery, beverage factory,catering outlets, fast food restaurant, and western restaurant.

Notes on Using Bubble Tea Cup Sealing Machine
1. Connect the electricity line correctly to ensure the safety.
2. If the machine has some trouble, you should turn off the power firstly, do trouble cleaning after the machine is in normal temperature.
3. In the process of using, do not put your hand between the up and down mould, in order to avoid being pressed or burn.