Introduction o Automatic Peanut Frying Machine Line
The whole automatic frying line is made of pure stainless steel. Production principle: Double mesh belts are used to transport food, and the upper and lower mesh belts can be frequency-converted. Users can adjust the transmission speed of the mesh belt according to the different fried foods, which can increase the temperature quickly and produce high efficiency.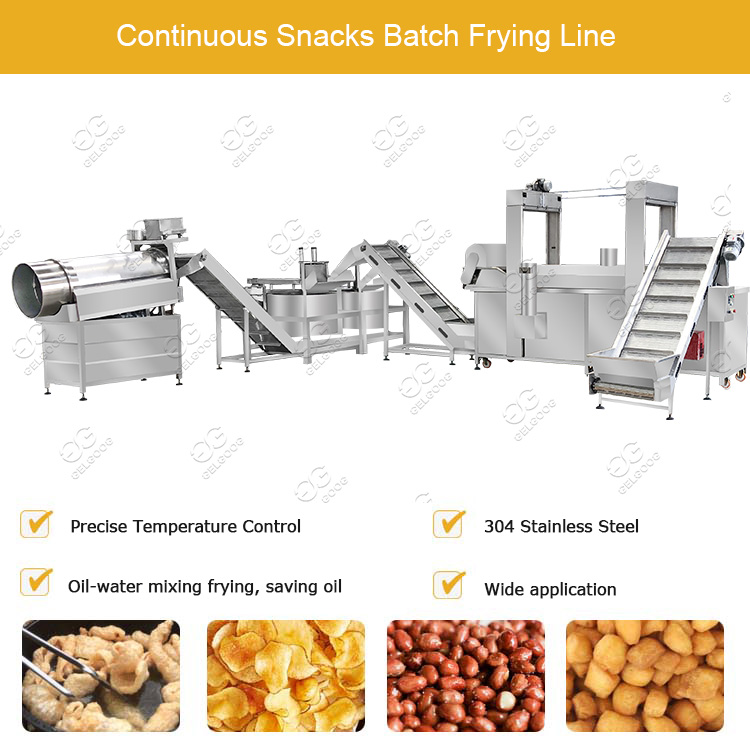 An electric lifting system is provided to facilitate workers to clean and maintain the body. In addition, there is an automatic smoke exhaust system and a constant temperature continuous production system to ensure that workers have a good working environment to avoid smoke and fire, while ensuring that the frying temperature of the food is consistent, so that the fried food tastes more crispy.