Automatic pizza cone making machine /kono cone pizza machine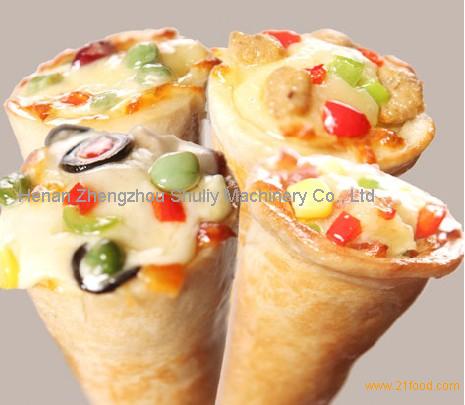 Brief Introduction:
Insulating materials to prevent mold stick cone, pizza cone to ensure lovely shape. Adjusted according to different recipes pizza down the barrel die mold temperature, full automatic operation, one can produce four cone.
Meanwhile, the machines are equipped with automatic warning devices, stable quality assurance to our customers safe and secure. Rotary pizza oven (pizza oven, baking pizza), for baking pizza cone (pizza, pizza). Rotary pizza oven can heat evenly balanced taste.
Flow chat:
Flour mixer--Dough cutter--Pizza cone making machine--Pizza cone oven--Pizza cone display
1)Flour mixer
| | | | |
| --- | --- | --- | --- |
| Model | Capacity | Power | Size |
| SL-20 | 20L | 1.5kw | 800*400*900mm |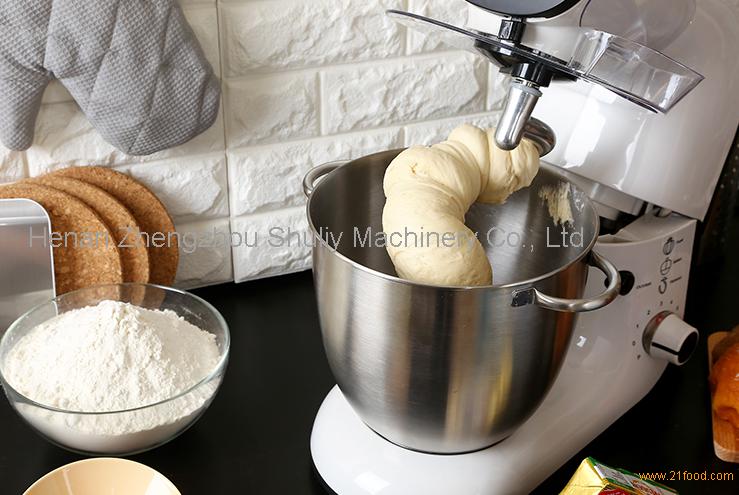 2)Dough cutter
| | | | |
| --- | --- | --- | --- |
| Model | Capacity | Dough range | Size |
| SL-1 | 1800 pcs/h | 30-120g | 580*660*970mm |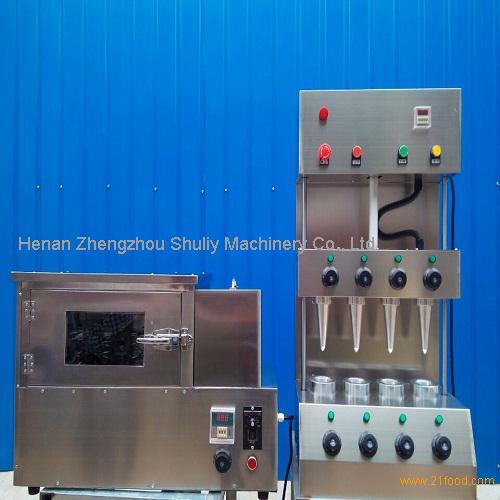 3)Pizza cone making machine
| | | | |
| --- | --- | --- | --- |
| Model | Capacity | Power | Size |
| SL-4 | 150-180PCS/H | 2.8kw | 350*530*970mm |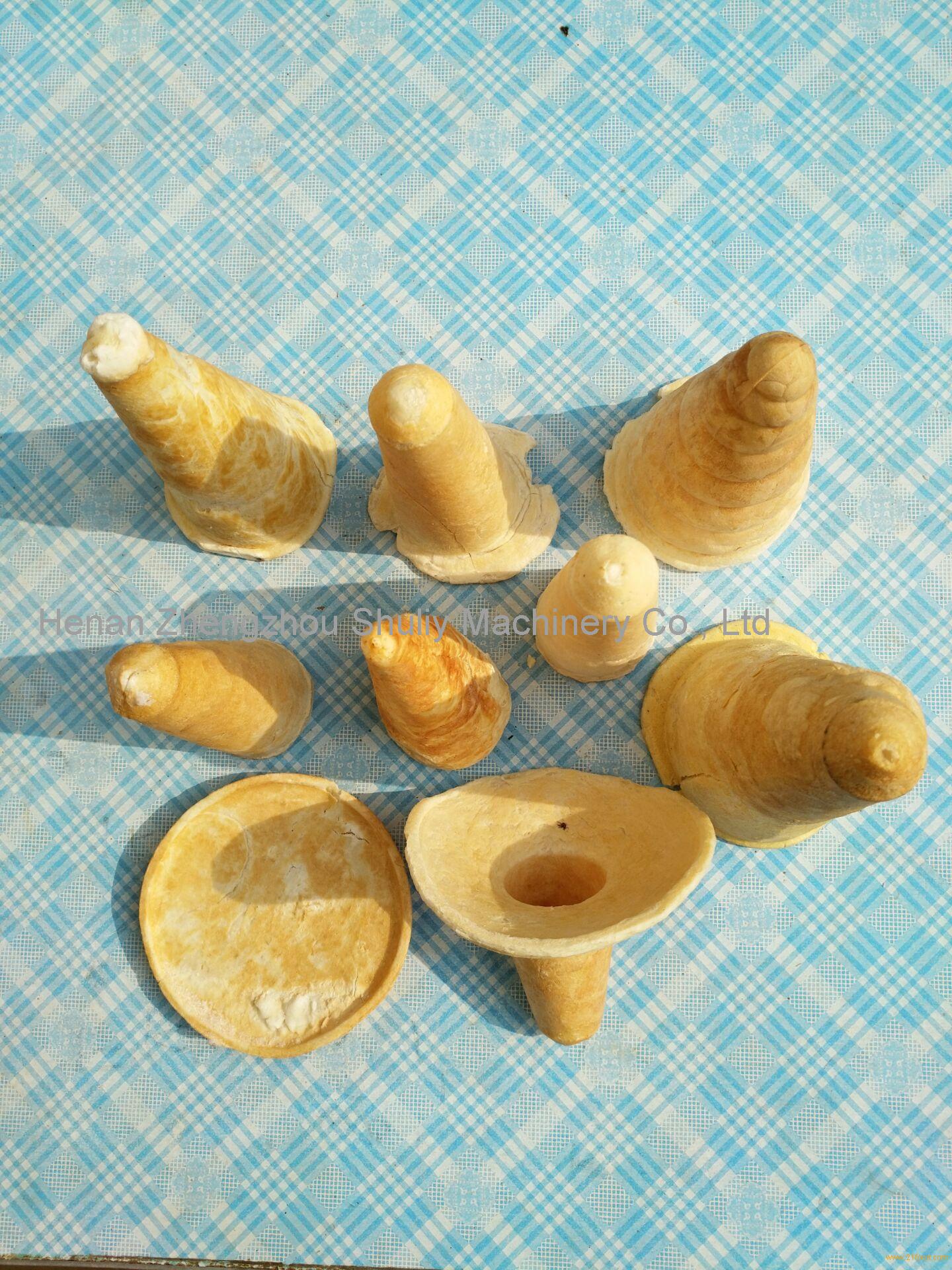 4)Pizza cone oven
| | | | |
| --- | --- | --- | --- |
| Model | Capacity | Power | Size |
| SL-2 | 12 pcs/time | 2kw | 820*410*500mm |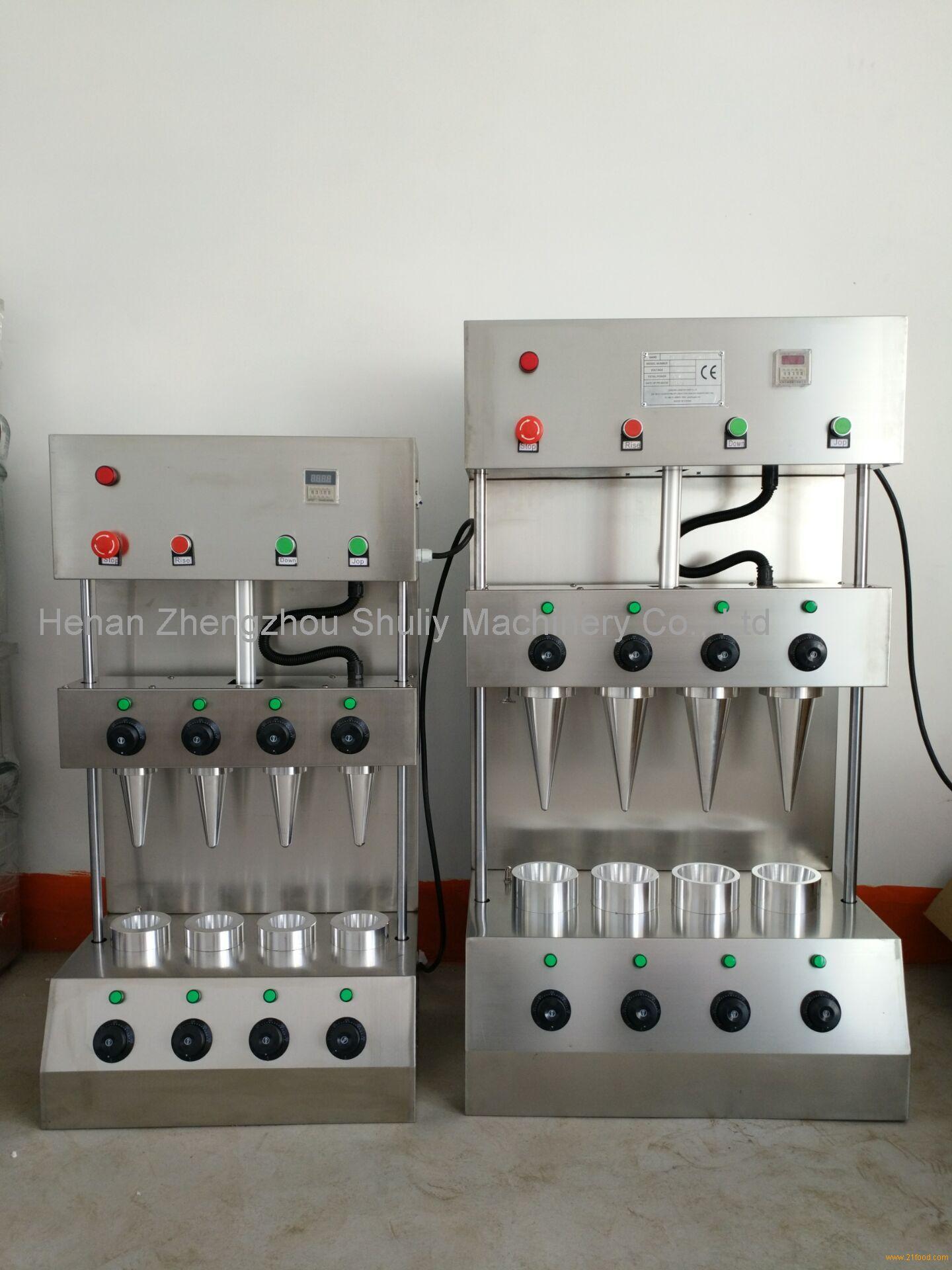 5)Pizza cone display
| | | | |
| --- | --- | --- | --- |
| Model | Capacity | Power | Size |
| SL-3 | 8 pcs/time | 0.3kw | 495*305*490mm |