Pasteurization Tunnel Pasteurization Machine
Main technology and structure property:

This machine is one kind of pasteurization machine developed for filling line to get products longer expiration date. It is a necessary secondary sterilization equipment for automatic production line.According to the technological requirements of users for different products, to make different process design, meet the technological requirements, according to user requirements, configuration of the corresponding high precision automatic control system.
Performance characteristics:
1. Equipment rack is full stainless steel, the overall structure is compact, and health appearance.
2. High quality stainless steel mesh belt chain plate, can be long-term work under the high temperature of 100 ℃.
3. Solid cone wide-angle spray nozzle, the flow distribution uniformly stable, constant temperature field.
4. A variety of comprehensive utilization of heat energy recovery technology, energy saving, environmental protection.
5. Pt100 temperature sensor, measurement accuracy is high, up to + / - 0.5 ℃.
6. The combined process, reasonable process, can handle a variety of materials.
7. Sterilization temperature PLC touch screen control was produced by Germany Siemens company.
8. Frequency conversion control, total processing time can be adjusted according to the production process
9. Providing heat distribution testing services for users, the use of expert system, online monitoring the temperature change in the process of production.
Main parameter:
1.Capacity: customized
2.Bottle inlet temperature: 3℃, bottle outlet temperature:30-35℃
3.Sterilizing temperature: 65℃ (customized)
4.Precision: ±1℃
5.Power supply: 380V / 50Hz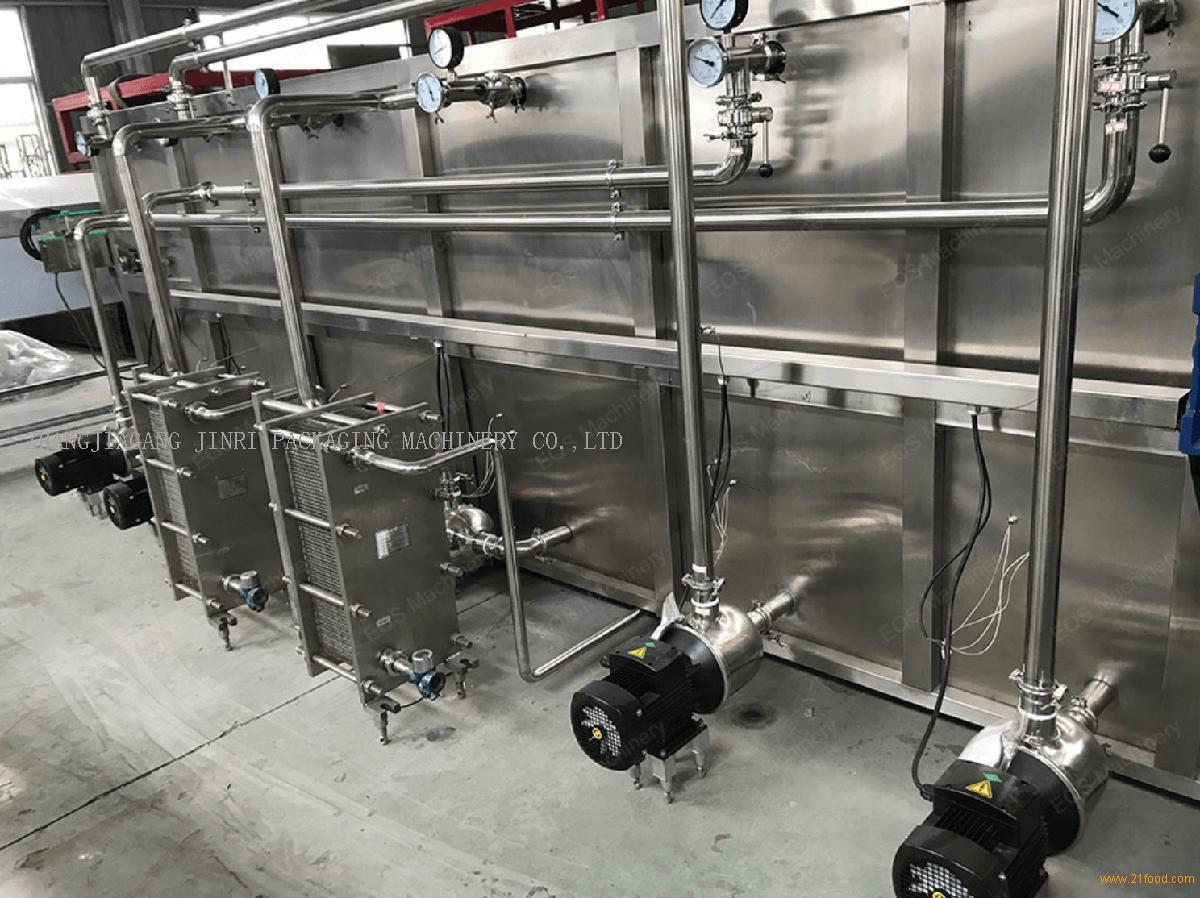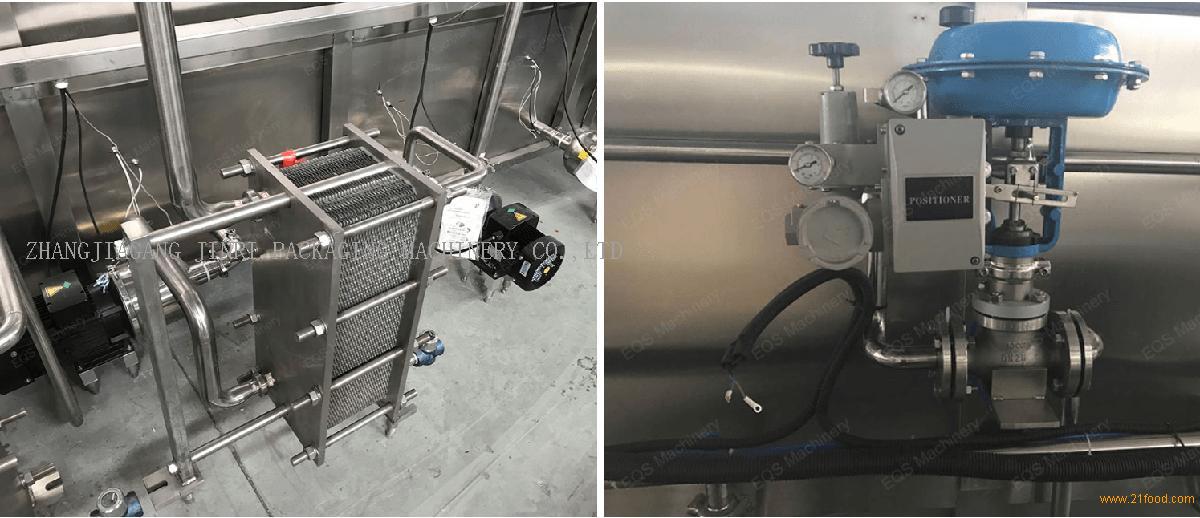 Why Choose Us?
● Through more than ten years of experience in mechanical production and investigation of customer feedback, we constantly improve products, improve product details and improve machine quality in the spirit of ingenuity. Each unique design is designed to ensure the best user experience for customers.
● High level humanized customization service to customize the most suitable products and services for you individually according to your specific needs, budget and actual situation.
● Absolute real material and unique design greatly increase the service life of the machine, ensure the stable output of the machine and long-term efficient working ability.