CANNED WHOLE MANDARIN ORANGE
FOB Price:

Price can be negotiated

Production Capacity:

1FCLS/DAY

Payment Terms:

TT/DP

Update Time:

2021-05-24
Product Description
The canned mandarin orange is made of fresh fruit in current season. After the high quality fruit is peeled, it is processed by modern advanced can production technology. Pure natural without additive, advanced sterilization technology to maximize the preservation of mandarin orange nutrition, fresh and refreshing.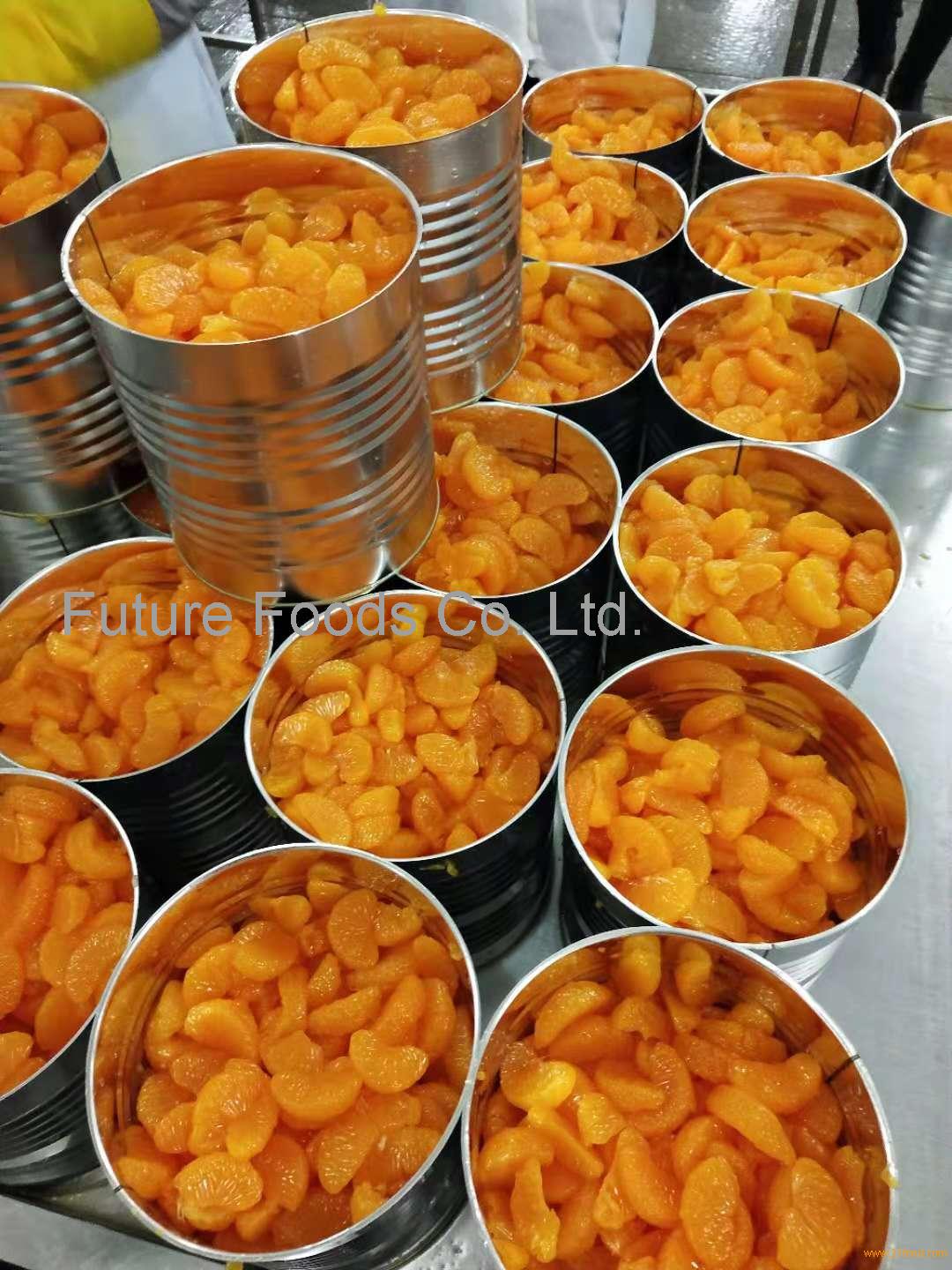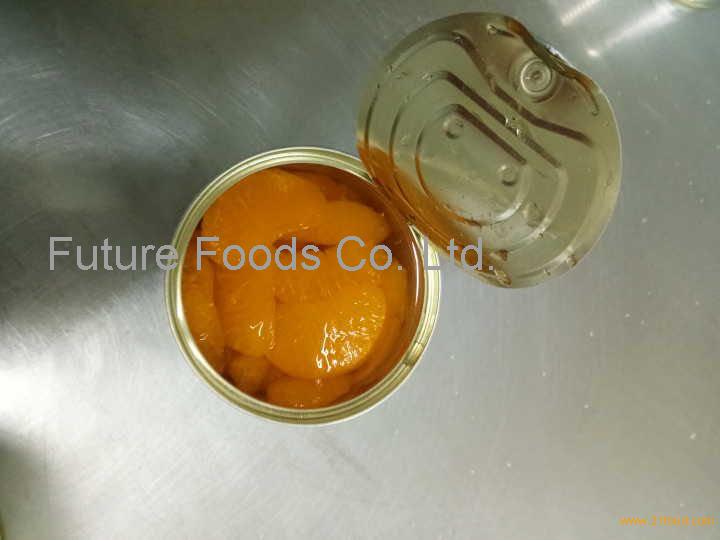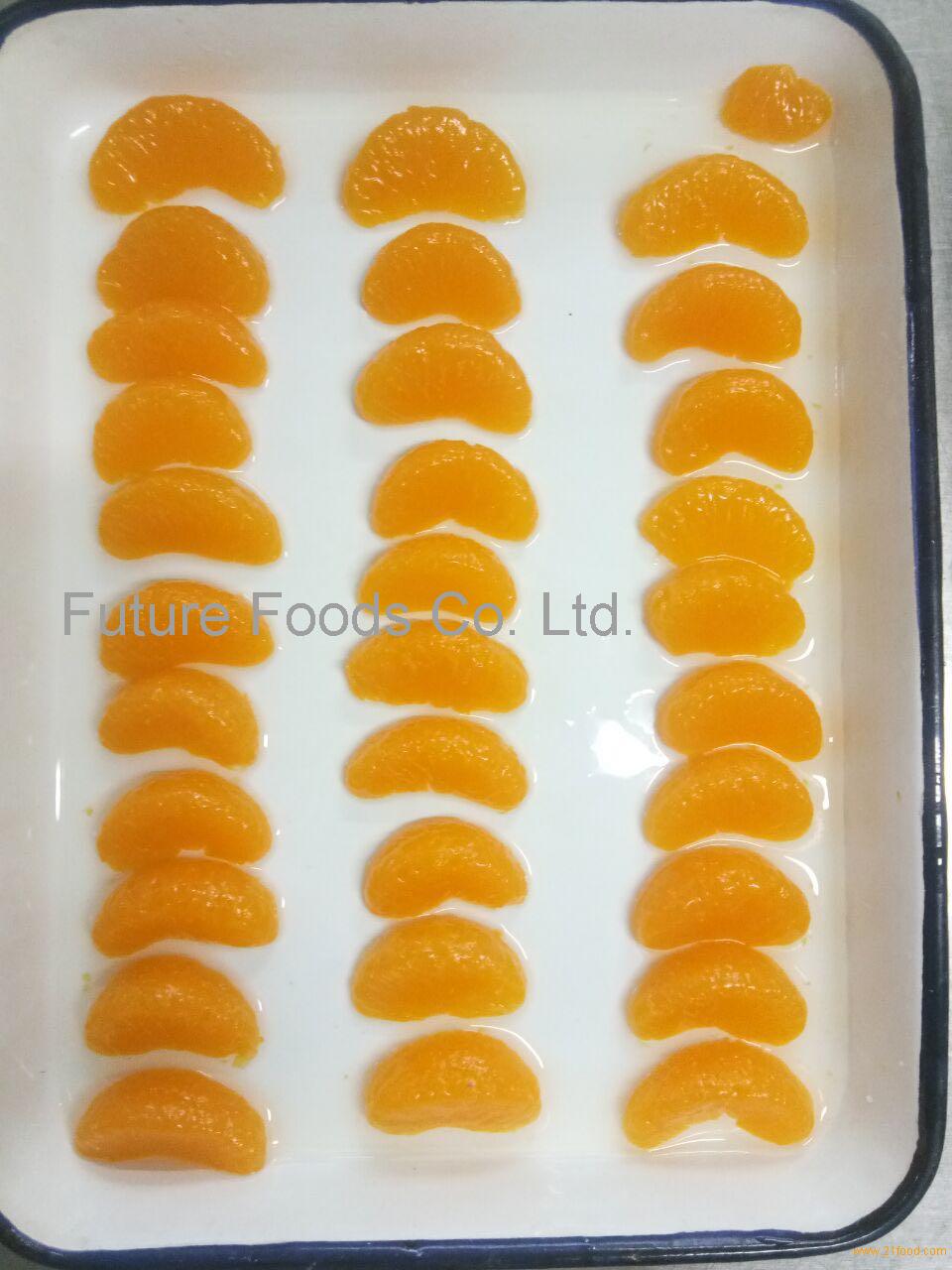 A10/3kg 1700g
A9/2.5kg 1500g
850g 460g
425g 240g
312g 175g
Other Products
Company Profile
Name: Future Foods Co. Ltd.Verified
Main Products:

CANNED TUNA,MACKEREL,SARDINES,TUNA POUCH,SALMON,CANNED VEGETABLES,SWEET CORN,MUSHROOM, ASPARAGUS,GREEN PEAS,BROAD BEAN CANNED YELLOW PEACH,PEAR,FRUIT COCKTAIL,APPLE,

Business Type: Manufacture & TradeVerified
Total Employees:

50 ~ 100

Established Year: 2008Verified
Total Annual Revenue:

Above US$100 Million

Main Markets:

North America,South America,Eastern Europe,Southeast Asia,Africa,Mid East,Western Europe,

Address:

NO.290 XINYANG ROAD NANNING CITY, GUANGXI, CHINA.
Future Foods is an exporter of canned foods, such as canned fruits, vegetables, meat, fish and various specialties. We export foodstuffs under buyer's private label. We are trader means responding flexibly on market developments and trends and taking opportunities well-timed. Market research and consumer wishes should always be kept in mind. But most importantly, we carefully deal with relationships and want to build a future together.

Our goal is to take a leading position in our discipline, at which quality of the traded products, innovation, food safety, flexibility and service are central. Future Foods wants to continue to stand out in the market. Based on our market knowledge and efficiency, we aim to be a reliable business partner for customers.

more
Business Type:

Manufacture & Trade

Main Products:

CANNED TUNA,MACKEREL,SARDINES,TUNA POUCH,SALMON,CANNED VEGETABLES,SWEET CORN,MUSHROOM, ASPARAGUS,GREEN PEAS,BROAD BEAN CANNED YELLOW PEACH,PEAR,FRUIT COCKTAIL,APPLE,

Main Markets:

North America,South America,Eastern Europe,Southeast Asia,Africa,Mid East,Western Europe,

Location:

NANNING, Guangxi, China

Year Established:

2008
Send your message