Chinese Xinjiang dried jujube fruit red dates for wholesale can do jujube walnut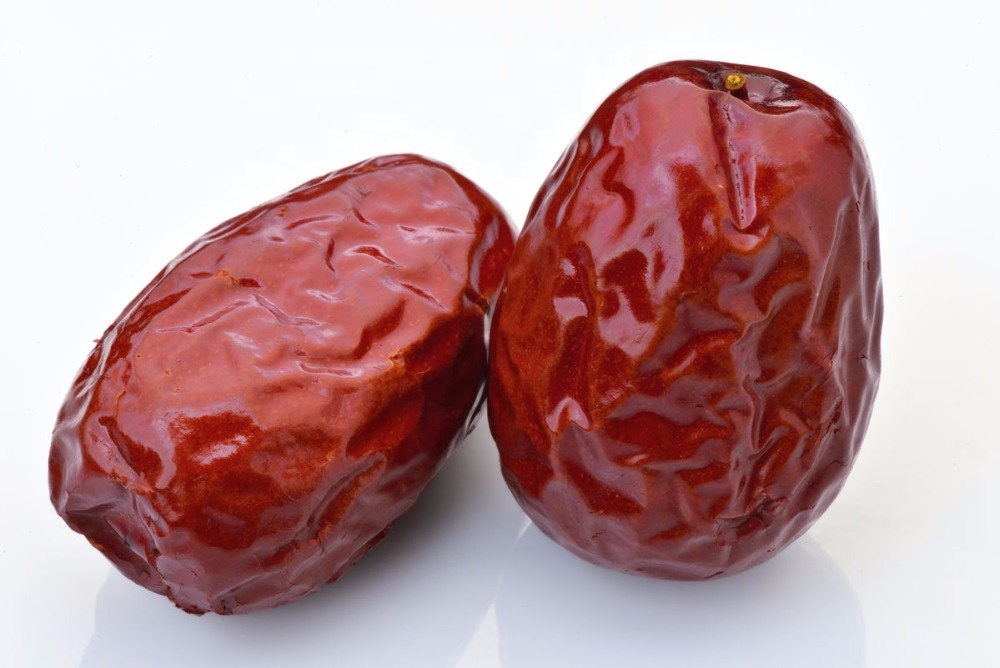 | | |
| --- | --- |
| Crop | 2019 Year |
| Shelf Life | 8 months |
| Product type | Dried Fruit |
| Color | Red Jujube |
| Moisture | Max 15% |
| Size | 15-35mm |
| Processing Type | Dried Red Dates |
| Place of Origin | Xinjiang,China (Mainland) |
| Packing | 0.25kg per bag or as buyer required |
| Delivery Time | Within 15 Days after Payment |
| Payment Terms | T/T,L/C,D/P or D/A |
| Supply Ablitity | 750 Metric Ton/Metric Tons per Month |
| MOQ | 5Tons |
| Usage | Premium Chinese Jujube for Human Consumption |
Xinjiang ruoqiang jujube a small, thin skin, tight meat jujube, sweet, taste slightly like fresh jujube, boiled eat eat directly are very appropriate.
Jujube is rich in vitamin C, vitamin B1, B2 and 18 kinds of essential amino acids and nutrients such as iron, zinc, calcium, palladium, cadmium, chromium and rare elements.
Red jujube nourishes blood for women;Stay beautiful, stay young;Cancer;Improve muscle strength and weight;Improve the body's immune function;Prevention of liver disease;Soothe nerves;Allergy.
Red dates can be eaten by the general population.
In old people, teenager, female especially appropriate edible.
Jujube can be used as fruit, snacks, Chinese medicine, can also be used for soup, bread, cake, candy, candied fruit and jam.