Product name: Choline Chloride
Product Description
The company which is a professional chemical corp certified by SGS, BV and ISO9001, is a leading manufacture & exporter of Choline Chloride Feed Grade, supply Choline Chloride Corn COB 60%min, 50%min, Choline Chloride Silica 50%min, Choline Chloride Liquid 75%min in high quality at competitive price.
Uses: Mainly used in medicine products and feed additive, used as medicine intermidiater and directly used as livestock feed additive, promote organic growth and perfect organic balance, is one member of vitamin B family.
Property: Purity choline chloride is white crystal or powder. Absorb moisture strongly, deliquescene quickly in the air, with light fishy smell, it is color is changed with different carrier.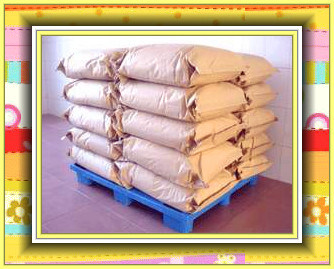 Main types as following:
1/Corn COB, color depends on the color of the corn COB.
2/Natural Silica, grey white powder.
3/Synthetical Silica, white powder with good fluid.
Spec:
A) Choline Chloride Corn COB 50%Min or 60%Min Feed Grade:
Choline Chloride (%)50% or 60%
Loss on drying (%) 2.0%
Fineness(20 mesh ) (%) 95%
B) Choline Chloride Silica 50%Min Feed Grade:
Choline Chloride (%) 50%
Loss on drying (%) 16%-17%
Fineness(60 mesh ) (%) 100%
C) Choline Chloride Liquid 75%Min Feed Grade:
Choline Chloride (%) 75.0
PH value: 6.5-8.0
Glycol (%) 0.50
Chlorohydrin(Cl) (%) 0.2
Trimethylamine 300PPM
Residue on ignition (%)0.20
Heavy Metal (Pb) (%) 0.002
FORMULATION
INDEX
50%Powder
60%powder
70%Liquid
75%Liquid
Assay
50.0%
≥ 60.0%
≥ 70.0%
≥ 75.0%
Loss on Drying
≤ 2.0%
≤ 2.0%
Granule(through 20 mesh)
≥ 95%
≥ 95%
PH value
6.8-8.0
6.0-8.0
Ethylene Glucol
≤ 0.50%
≤ 0.50%
Trimethylamine
≤ 300ppm
≤ 300ppm
≤ 300ppm
≤ 300ppm
Residue on Ignition
≤ 0.20%
≤ 0.20%
Heavy metal(as Pb)
≤ 0.002%
≤ 0.002%