Cinnamon Bark Powder Extracts

Cinnamon Bark Powder Extract
Synonyms: Cortex Cinnamomi Extract/P.E, Cinnamon Bark Extract, Cortex cinnamon extract
Product Specification: 10:1, 20:1, 30%-50% Polyphenols
Latin Name: Cinnamomum japonicum Sieb.
Product Type: Red brown powder
Part of Used: Bark
Extraction Type: Solvent extraction
What is Cinnamon Bark Powder Extract ?
Cinnamon Bark comes from a small evergreen tree (Cinnamomum verum), that is native to India and Sri Lanka, where it has been traditionally used as a spice.
Cinnamon bark is a very common ingredient in products such as toothpaste, mouthwash, chewing gum, and soft drinks. Also many feel it it helpful in handling certain ailments and other issues. Herbalists recommend cinnamon bark to help with digestive problems, nausea, vomiting, diarrhea, asthma brought on by cold, backache, menstrual problems, etc.

Cinnamon Bark Water Extract Polyphenol Type-A Polymers from Cinnamon Bark water Extracted powder with Insulin-like Biological Activity. Our product, Cinnamon extract is a water-soluble polymeric compounds extracted from Cinnamon bark
Who should use Cinnamon Bark Powder Extract?

Scientists at the Agricultural Research Service have found polyphenolic polymer compounds from cinnamon bark that could become natural ingredients in products aimed at lowering blood sugar levels. Recent studies demonstrate that water-soluble polymeric compounds isolated from cinnamon have insulin-enhancing biological activity in the in vitro assay measuring the insulindependent effects on glucose metabolism and also function as antioxidants. Cinnamaldehyde is the main constituent of oils of cassia, cinnamon barks and roots.


Main Function
1) Support healthy blood sugar levels;
2) Maintain normal serum glucose levels;
3) Enhance immunity.
Cinnamon's health benefits come from the fact that the bark contains antibacterial, antiseptic, antiviral, antispasmodic, and anti fungal properties that help to prevent infection by killing decay-causing bacteria, fungi, and viruses.
Cinnamon bark is helpful in supporting the digestive system. Research reports that cinnamon bark helps break down fats in the digestive system, making it a valuable digestive aid.
A traditional stimulant in Chinese medicine, cinnamon bark has a thermogenic effect on the body.
Other conditions which are said to be improved by cinnamon bark include fevers and colds, coughs and bronchitis, infection and wound healing, some forms of asthma, and even blood pressure reduction.
Application:
1) Pharmaceutical as capsules or pills;
2) Functional food as capsules or pills;
3) Water-soluble beverages;
4) Health products as capsules or pills.
Certification of Analysis:
| | |
| --- | --- |
| Name | Cinnamon Bark Extract Powder |
| Latin name | Cortex Cinnamomi Cassiae |
| Active ingredient | Polyphenols,Flavones |
| Color | Red brown |
| Part Used | Bark |
| Appearance | Fine Powder |
| Ash Content | ≤5% |
| Extract solvent | Ethanol & Water |
| Drying Method | Spray Dying |
| Particle Size | NLT100%Through 80 mesh |
| Loss on Drying | ≤ 5.0% |
| Bulk Density | 40-60g/100ml |
| Arsenic | ≤2ppm |
| Lead | ≤2ppm |
| Total Plate Count | ≤1000cfu/g |
| Total Yeast & Mold | ≤100cfu/g |

Packing Detail: Packed in paper-drums and two plastic-bags inside. Net Weight: 25kgs/drum.
Storage Situation : Stored in a well-closed container away from moisture and light.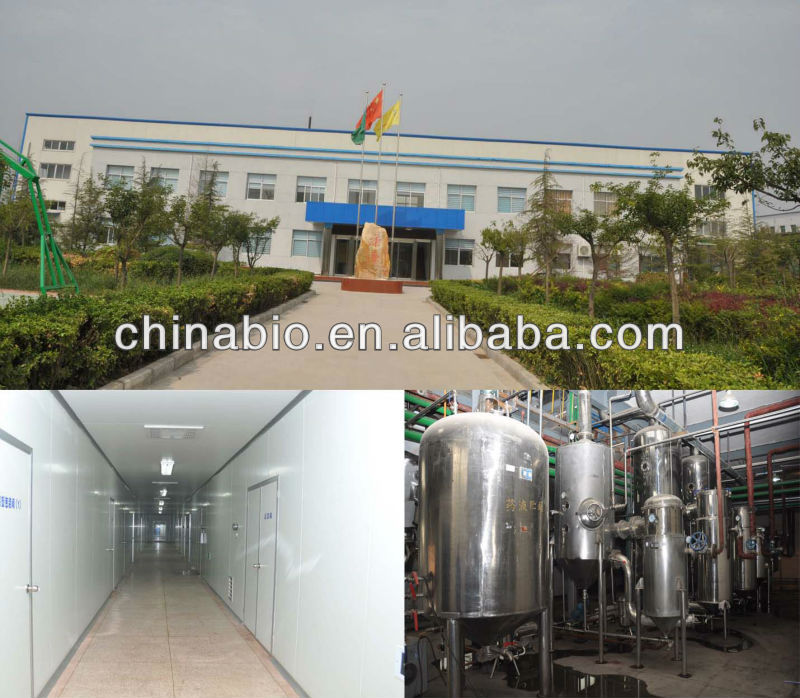 Our advantages:
1. Our factory was conducted Onsite assessment by TUV Rheinland from Germany. And we have passed the ISO9001, Chinese health food GMP.
2. We inspect the manufacture process strictly and the quality can be controlled;
3. We supply high quality products, reasonable price, prompt delivery
4. Or best quality extract with natural and pure. No additives, organically grown