GMP manufacturer organic wheat grass in stock wheat grass juice
Specification
Product name:Wheat Grass Powder
Used part:Wheat grass
Specification:Wheat Grass Powder
Appearance:Green powder
Grade:Pharmaceutical and food
Brand:Pincredit


Remark:
Our barley grass powder and wheat grass powder have two typpe.
one is juice powder , one is pure ground plant powder.
Water soluble effect, as below two picture show:
Which kind are you prefer? or both sample want to try? just send us inquires about it.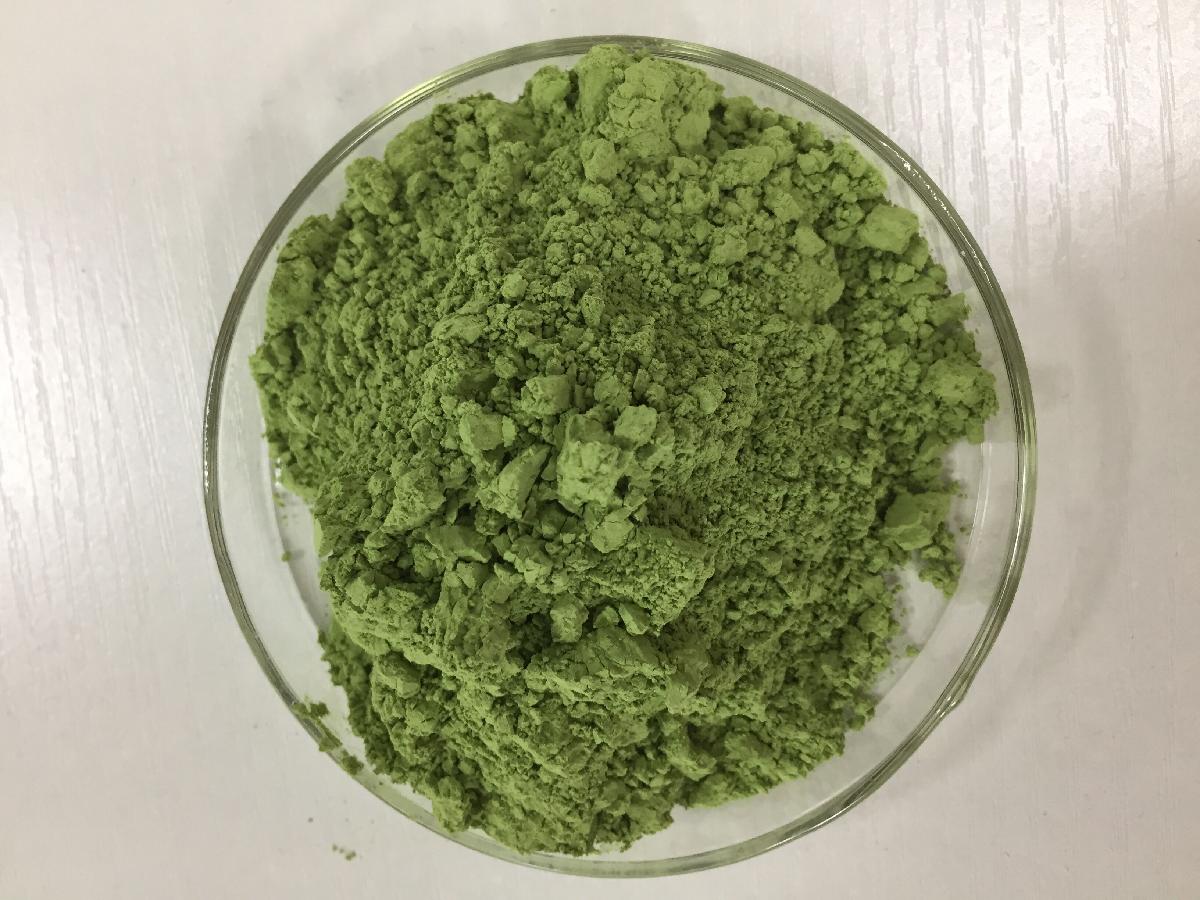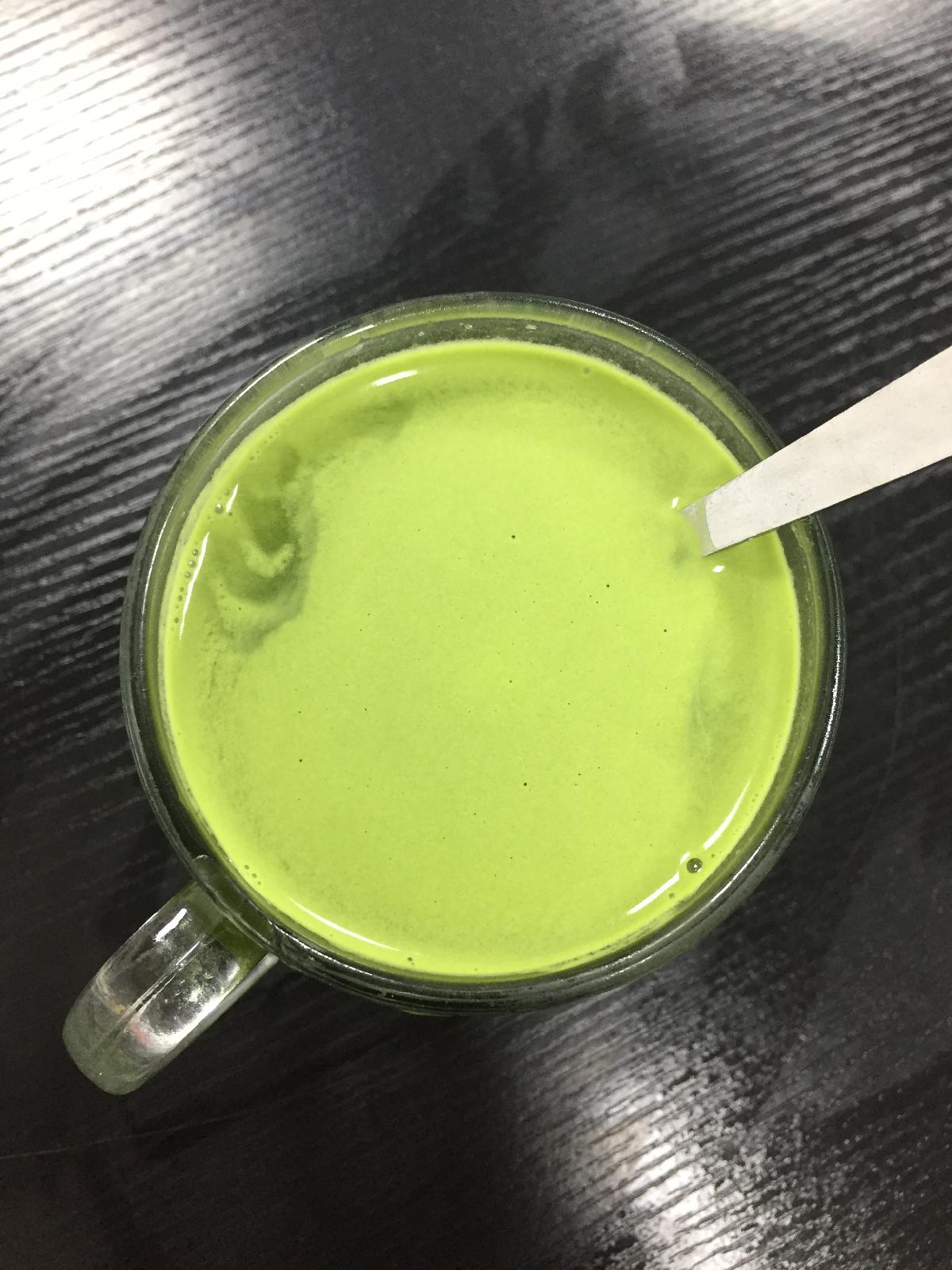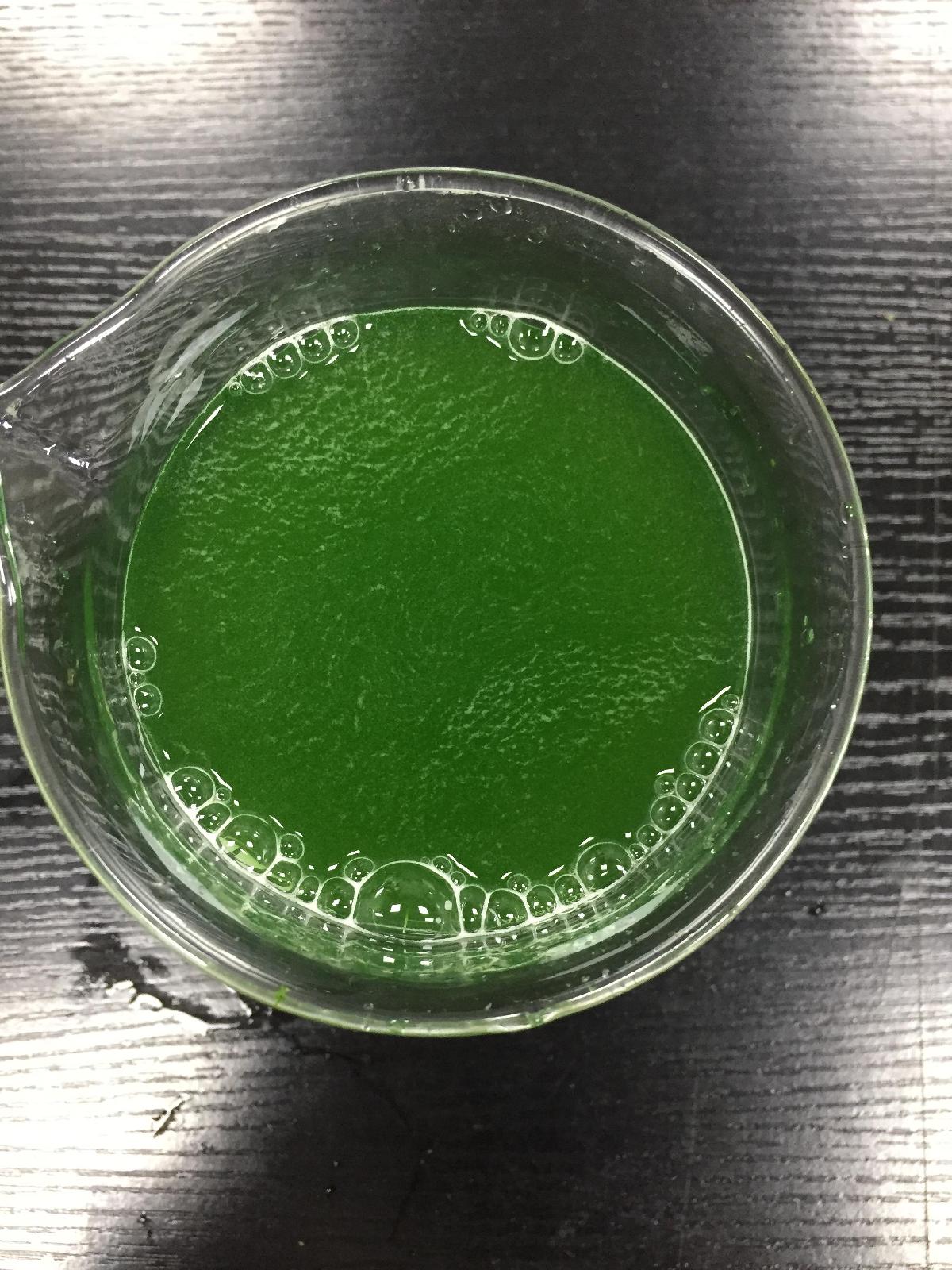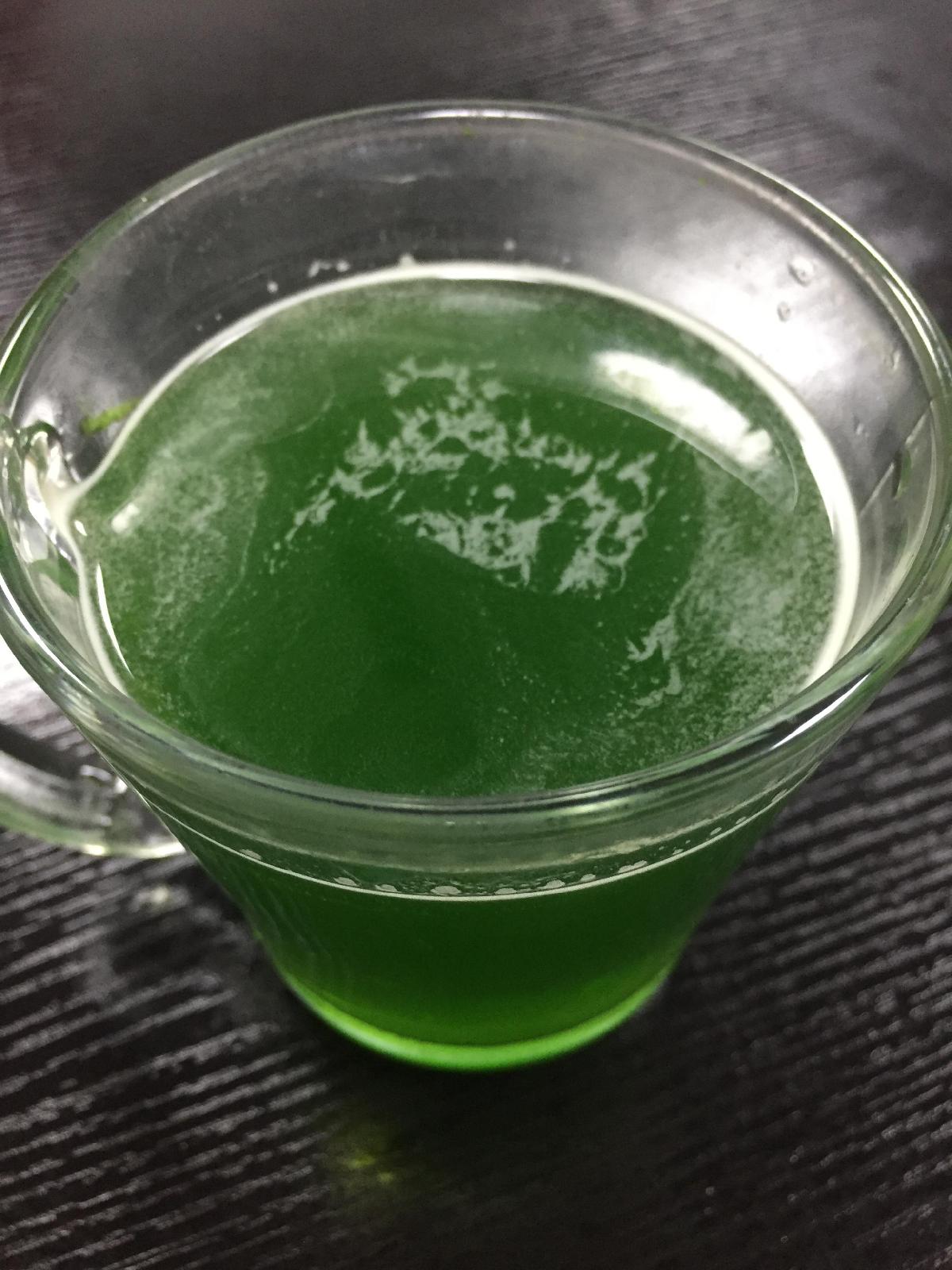 Advantage of our pincredit
1.Free sample(10-20g or enough to detection) and Unconditional assume respons
2.100% Natural porduct, without any synthetize ingredient
3.ISO/GMPs
4.Leading plant extract manufacturer in China
5.Large quantity in stock
Introduction
1.Uses fresh young wheat through the international organic base as raw material, strictly according to international organic authentication regulations processing.
2.100% pure natural nutriment, does not have any chemical additive.
3.Besides of contain vegetable protein, natural vitamin, and kinds of minerals, the barley leaves also include diversified nutrient, for example, activated ferment, chlorophyll, animalistic flavone, and so on, the nutrient can meet body's need and be absorbed fully, it's the best natural health food.
4.According to the personal taste , mix and drink with beverages such as milk, fruit juice, etc.,
5.Having barley peculiar fragrant flavors, simple and convenient, suitable for all kinds of crowds.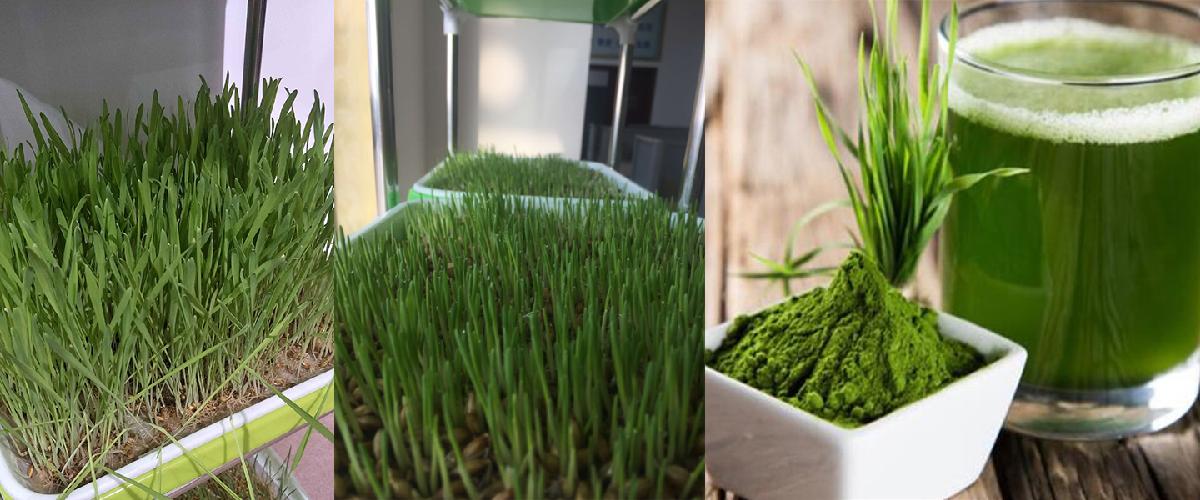 Sheet of wheat grass extract
Item

Specifications

Result

Herb extract

Wheat grass powder

Used part

Wheat grass

Appearance

Green powder

Complies

Odor

Characteristic

Complies

PH

5.0-7.0

6.09

Clarity of water solution

Transparent, colorless, none suspended matters

Complies

Loss on drying %

MAX 0.5

0.25

Ash %

MAX.0.5

0.38

Melting point

+202.0-212.0°C

Complies

Specific rotation

+174.0-+186.0

+181.0

Hydroquinone

Negative

Complies

Heavy metals PPM

MAX.10

Complies

As AAS

Pb

Cd

<2ppm

<1ppm

<1ppm

Complies

Complies

Complies

Microbiology

Total Plate Count

Yeast & Mold

E.Coli

S. Aureus

Salmonella

<1000cfu/g

<100cfu/g

Negative

Negative

Negative

122 cfu/g

13 cfu/g

Complies

Complies

Complies

Conclusion

Conform with specification
Extraction Process

Main Function
1.Astounding amounts of vitamins and minerals are found in green barley leaves. The leaves have an ability to absorb nutrients from the soil.
2.Barley also contains a -glucan, a fiber also found in oat bran and reported to reduce cholesterol levels.
3.The root contains the alkaloid hordenine which stimulates peripheral blood circulation and has been used as a bronchodilator for bronchitis.
Drinking method
Drink 1-2 times every day, once 3-5g, add or subtract consumption according to the individual needing.
1.Wash the cup cleans first.
2.Pouring 150ml cold water or milk into the cup.
3.Put 3-5g the product.
4.Tighten the cup, shake to even.
5.Then pouring it into glass and drink, if put a few ice cubes, The feeling in the mouth is better.
Package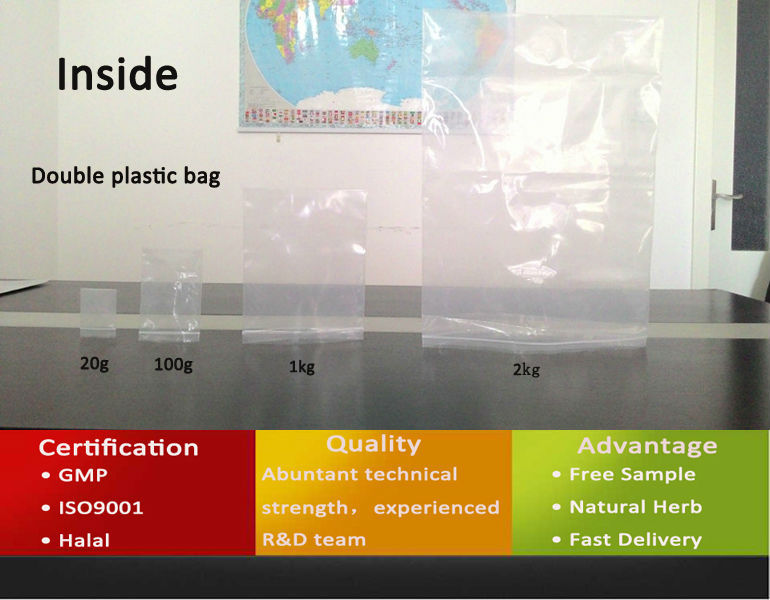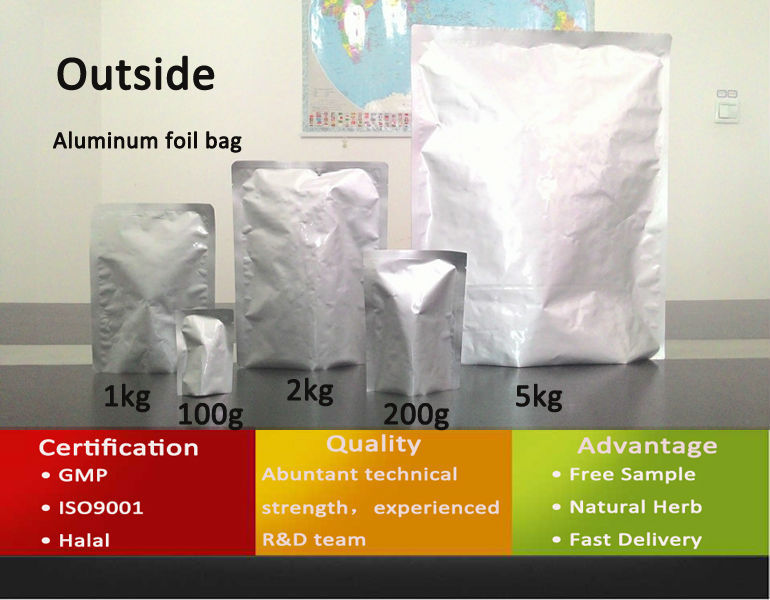 Our products show
1.Men's enhancer series:
Saw Palmetto Fruit Extract,Pumpkin seed extract,Cynomorium Herb Extract,Epimedium Extract,Epimedium Extract,Desertliving Cistanche Herb Extract,Puncturevine Caltrap Fruit Extract,Dodder Seed Extract,Great Burdock Root Extract,Yohimbe Extract,Epimedium extract , Ginseng extract 80% ginsenoside, Rhodiola rosea extract, Cistanche extract ect.
2.Women's health series:
Ganoderma Lucidum Extract,ginseng extract,Mushroom Extract ,Chinese Angelica Extrat ,Sanchi Extract .Red Clover Extract , Black Cohosh Extract ,Glycosides,Soybean extract , Motherwort extract .
3.Anti-stress and sleeping improvement series:
European Hop Spike Extract,Valerian Extract,Spine Date Seed Extract,Jujube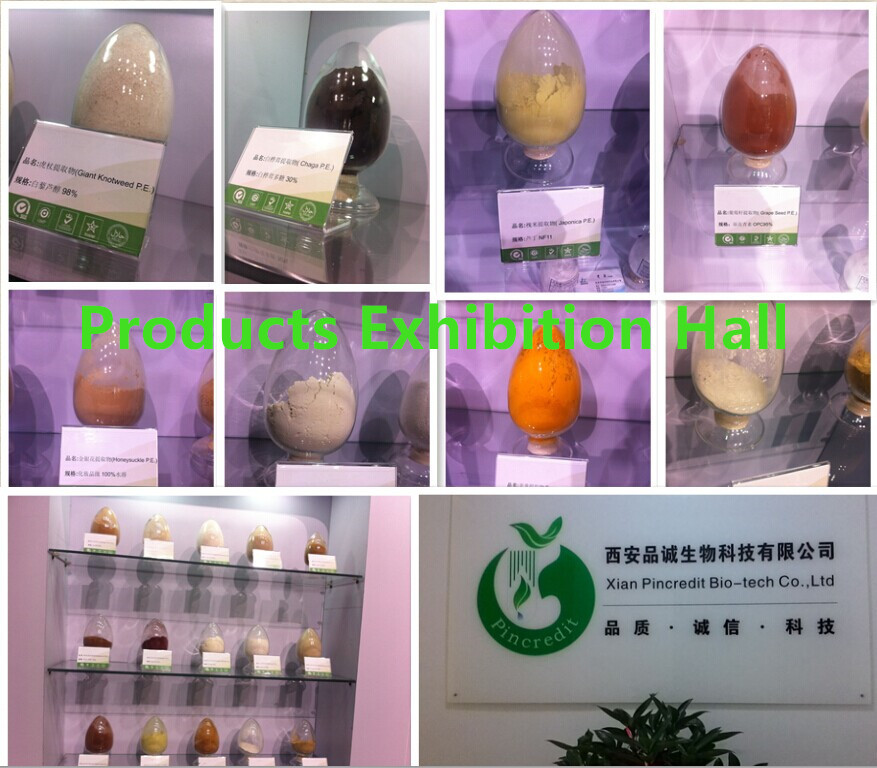 Stability and Storage:
Notes:Alpha-arbutin must store away from oxidizing agents. Alpha-arbutin should shield from light.
Storage conditions:Keep container tightly sealed. Alpha-arbutin should store in cool, dry conditions in well sealed containers.
Our pincredit company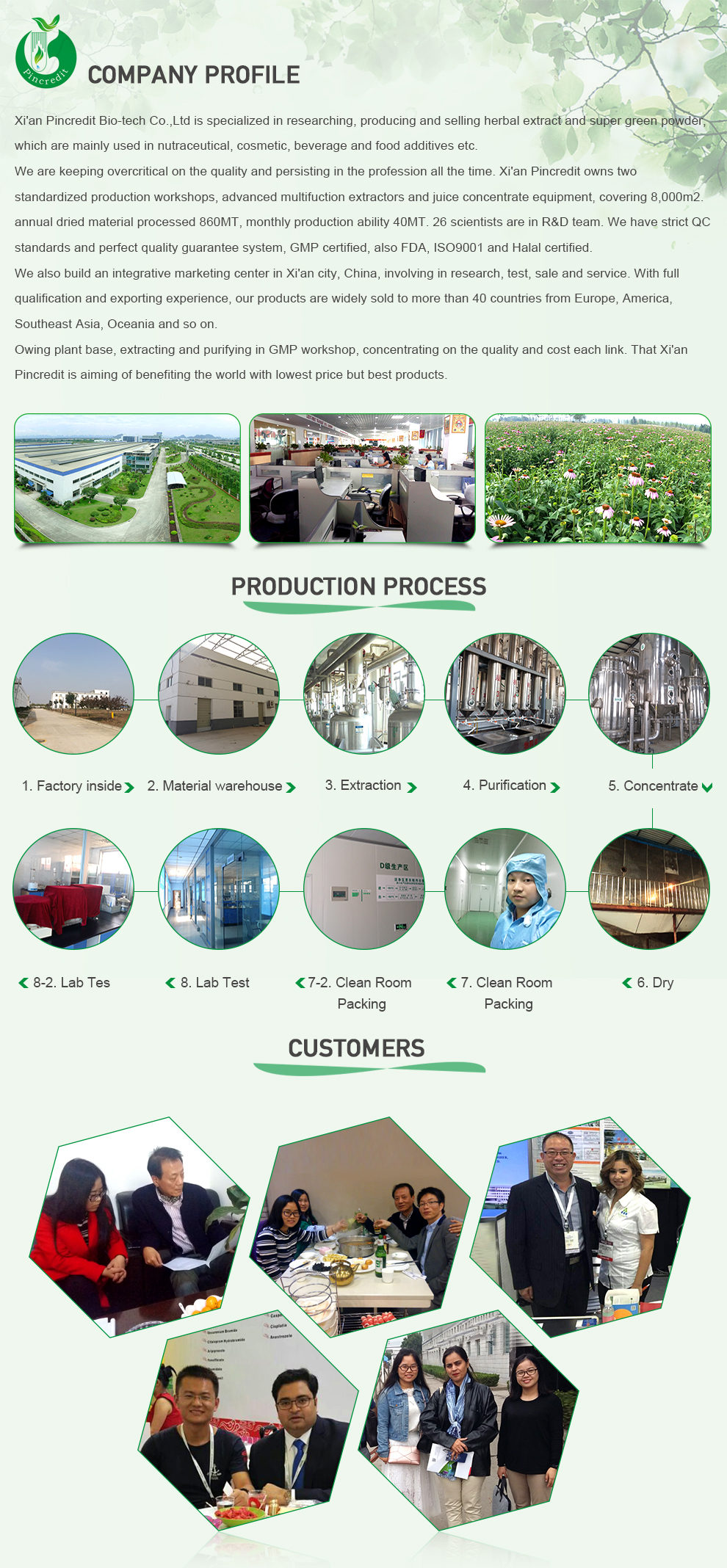 Link of pop natural powder
Phycocyanin powder

Dihydromyricetin

Ginger extract, gingerol

Aloe vera extract aloe emodin

Best milk thistle extract powder

Artemisinin powder

Dandelion root extract barley juice powder

Apricot Seed Extract, amygdalin 98%, 99%, Vitamin B17

Barley grass juice powder